DISCLAIMER: USING THIS TUTORIAL IS AT YOUR OWN RISK. IF YOU MESS UP YOUR XBOX WITH IT, IT'S NOT MINE OR ANYONE ELSE'S FAULT /DISCLAIMER
UPDATE WITH THE TUT SOON FOR EXACT INSTALLATION TIPS FOR UDE2, as well as screens.
I created a tut to help people with 007, MA, or Splinter Cell and Action Replay/Controller dongle that want to try UDE. This now works for UDE 1 and 2.
Keep in mind, update.xbe is no longer necessary. ltools will attempt to generate a update.xbe for you from your current one. I put that part of the tut at the bottom incase the automatic part doesn't work for you. Therefore my tut is pretty much pointless now, just to help out. I'll try to make it into a post describing the ways to get this on your xbox now, maybe.
Tutorial: ldots' Memcard UDE Installer
Required Components:
ltools_007_v1.x.zip, ltools_MA_v1.x.zip, OR ltools_v1.x_SC_NTSC.rar
No link, from Xbins, and of course many thanks to ldots
Memory Card/Action Replay
Doesn't have to be AR, just some way to connect your memcard to PC. Must have the Datel software, available
here
Note: You don't actually have to have a Action Replay, there's many other ways to do this, like hotswap, USB, friend's xbox, etc, but this is just explaining the Action Replay method, for now.
Xbox
Kernal no longer matters, thanks to UDE2, but you can't have a PAL box.
Got all that? Good.
(If you have the Splinter Cell package, unrar it first to get the 2 parts of the exploit you need)
1. Open the Action Replay software, and set up your dongle, whether with the controller or the AR. Drag your package straight to the memory card if it's 007 or MA, or unrar zipped folder directly into the Memory Card side of AR.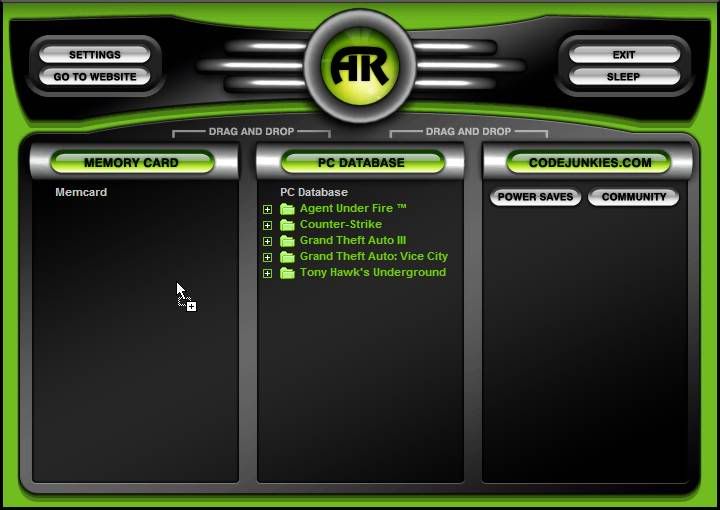 2. The MEMORY CARD bar should go white, then slowly turn orange, like this. Wait till that's done.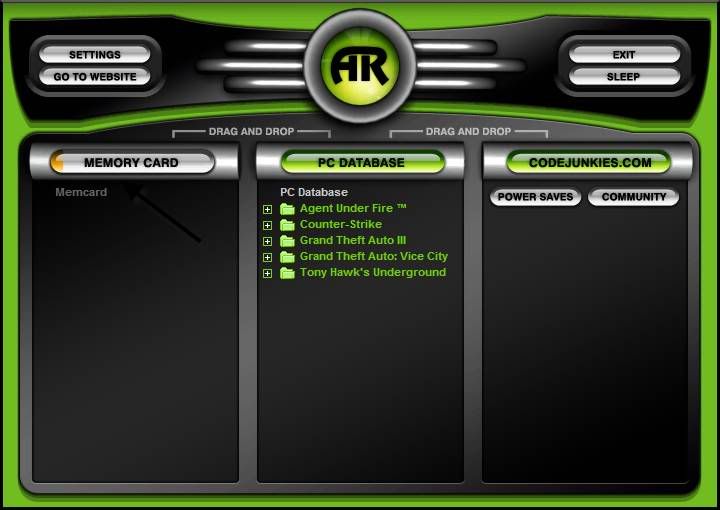 NOTE: If you are using Splinter Cell, you also need to copy over "part2.zip" from the original unrared file. Do this right after you do your "part1.zip."
That's it for the computer part! Pop out your memory card and head over to your xbox.
Movies are back online. I only have them for 007 right now, but I'll make some for Splinter Cell since my original game works again. Keep in mind, this 007 movie is for the older ltools until I can get it upgraded... should work about the same though. I don't have MA to give it a try, does anyone wanna help out? All I need is info like this on how to load the save games.
007 Movies
memcard.mpg
007.mpg
If my bandwidth gets cooked too much, the vids will go down.
Here's the text tut, still, if you need it.
1. Pop in your memory card, start up your xbox, and go to MEMORY.
2. Select your memory card, go to the 007. Select the smaller circle (the actual save) and press A. Press A on Copy, select the HD, and wait.
3. Remove the memory card, and insert 007/MA/SC.
4. Wait for 007to load, press start, and go to Load Mission. Select Xbox Hard Drive and press A.
5. MXM will boot, with ldots' UDE installer. Press B to get to the menu, then move to "Install UDE" and press A.
6. (this is where the movie cuts off, I don't want to install UDE on my box again
)You'll be asked a few preferences, select which PBL you want, as well as your primary dash. The primary one will load when you have the tray closed, secondary will load when the tray is open.
7. At this point the eject button's LED will turn orange while the exploit is being installed (DON'T TURN OFF YOUR XBOX!!!) and green flashing when it's done. When it's green, it's safe to turn off your xbox.
If anyone more experienced than me sees any problems whatsoever with my tut, feel free to tell me, I'm all ears.
Good luck!
-ipodder
Edited by Angerwound, 07 January 2005 - 02:20 PM.