I did the LPC rebuild shown in this
thread
My LPC rebuild looks like this;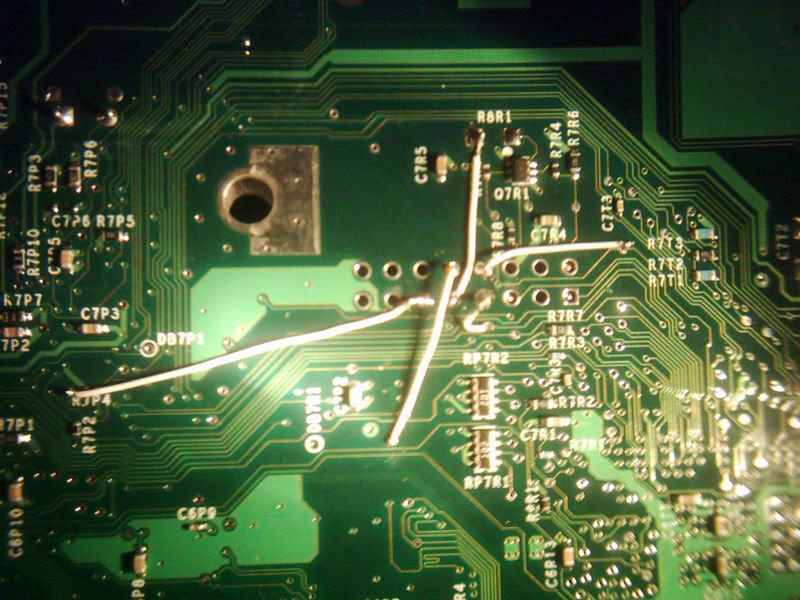 I then cut the LFRAME trace and soldered in 2 wires for each side of the cut, which go to a switch for enabling/disabling the M$ bios/mod chip.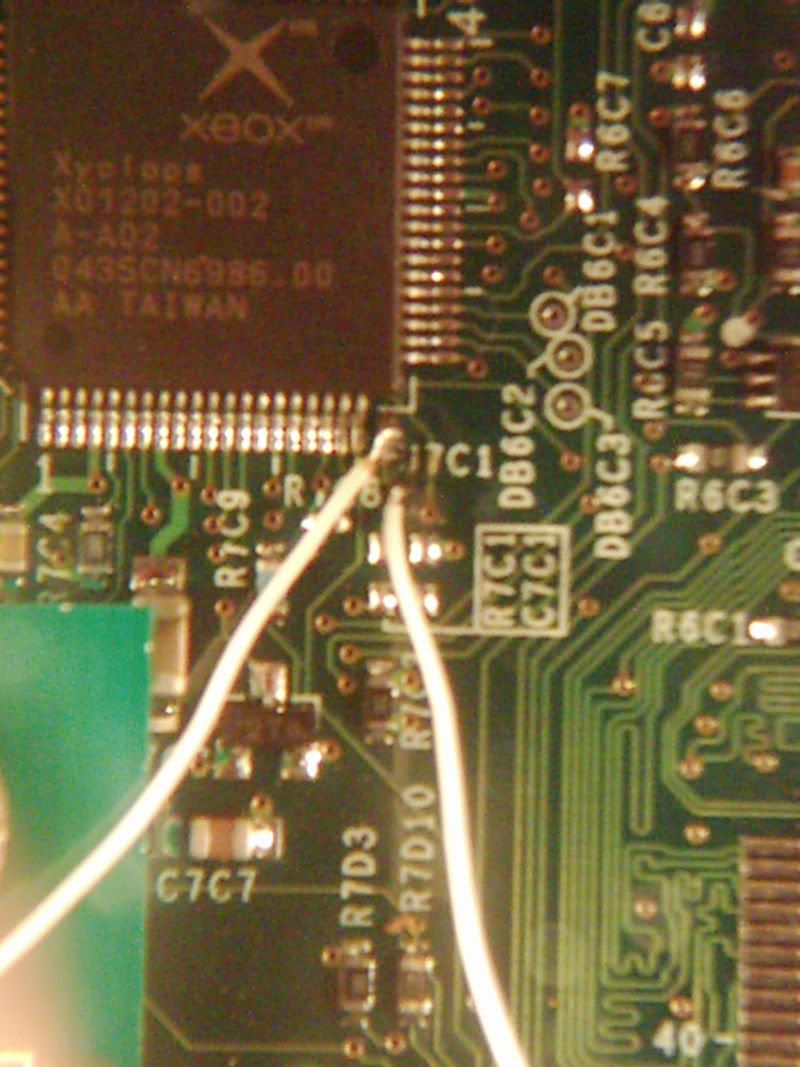 Now in all the tutorials and threads I have read, they all say to ground the LFRAME, AND there is no D0 point on the 1.6(
xbox. The X3 1.6 rebuild PCB has a D0. And this pic shows a D0 as well.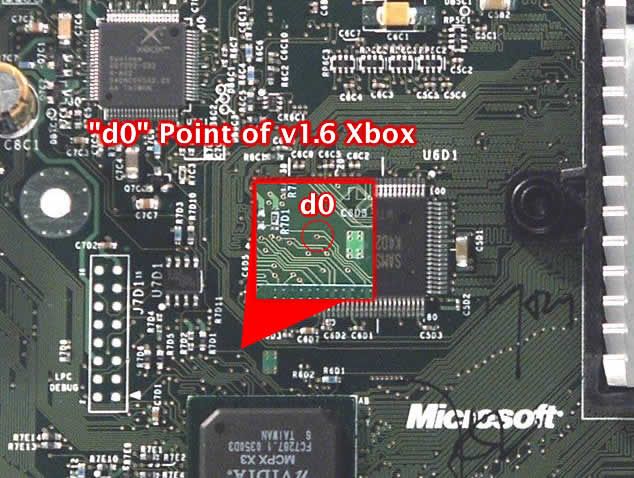 I haven't connected the D0 to the matrix, and I haven't grounded the LFRAME. Here are some pics of my matrix install on a crystal clear 1.6b xbox.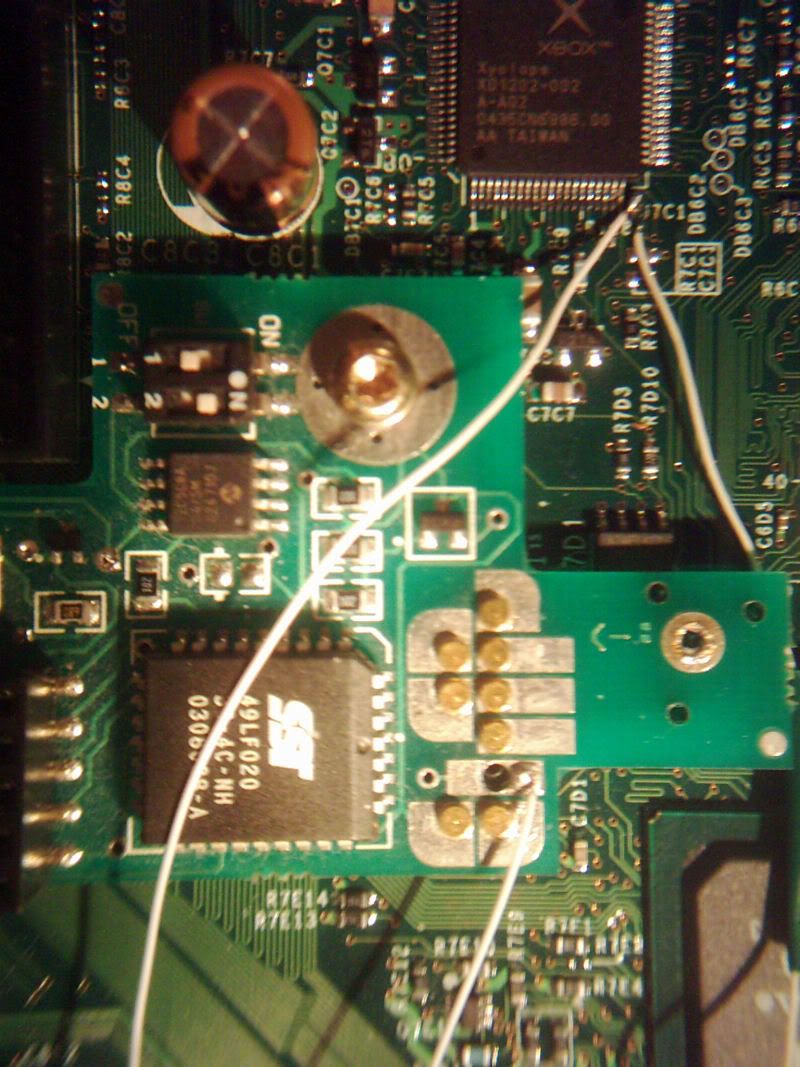 NOTE: I have soldered the pogo pin 7 on the matrix (LPC pinout #3) to the switch for the LFRAME. I have removed pogo 7 and D0 pogo.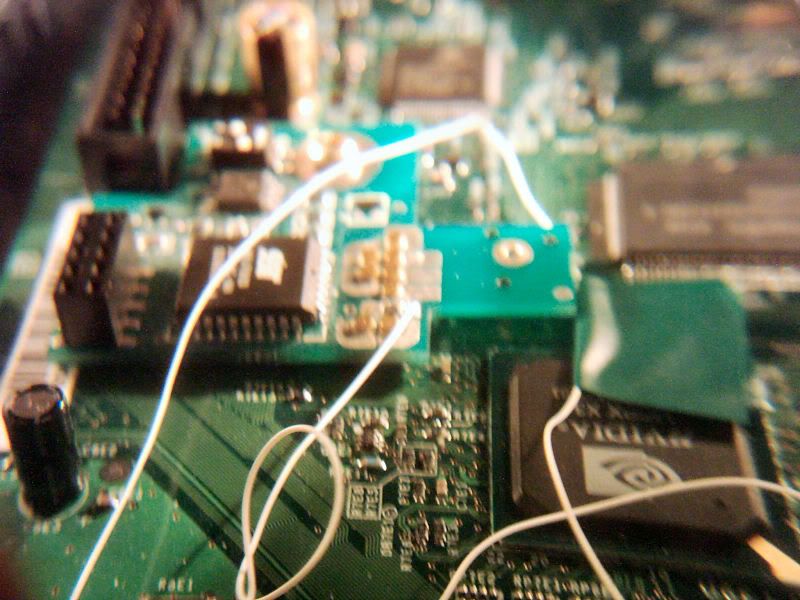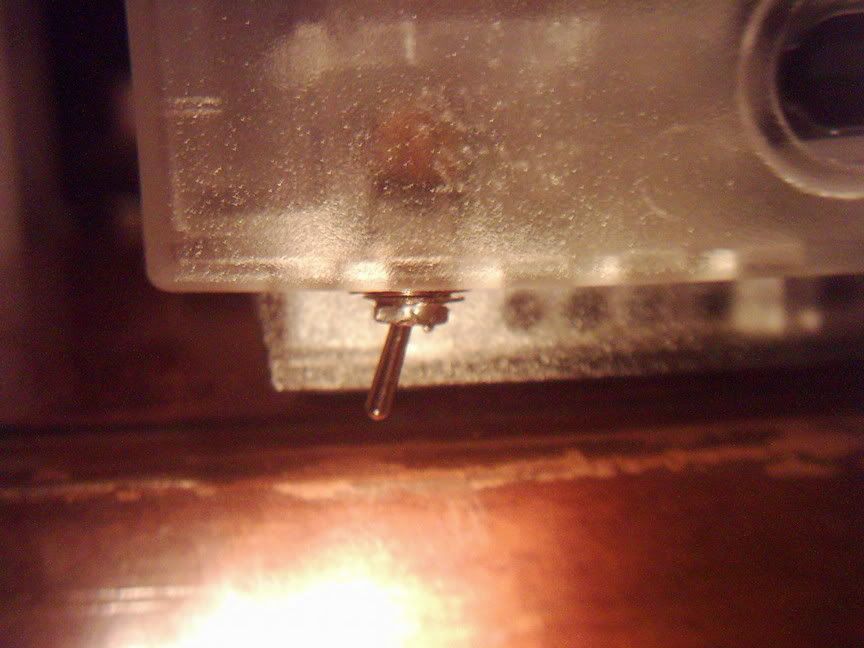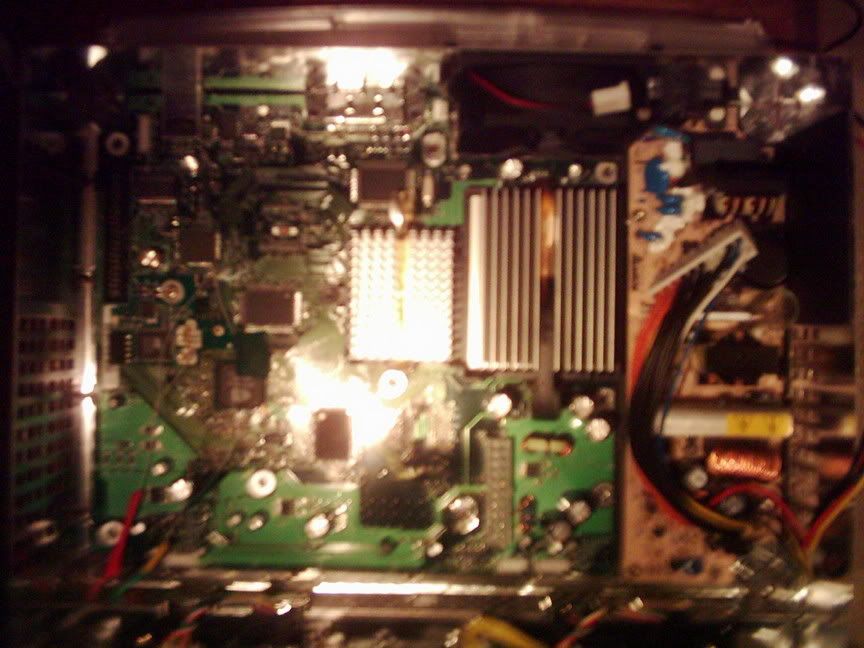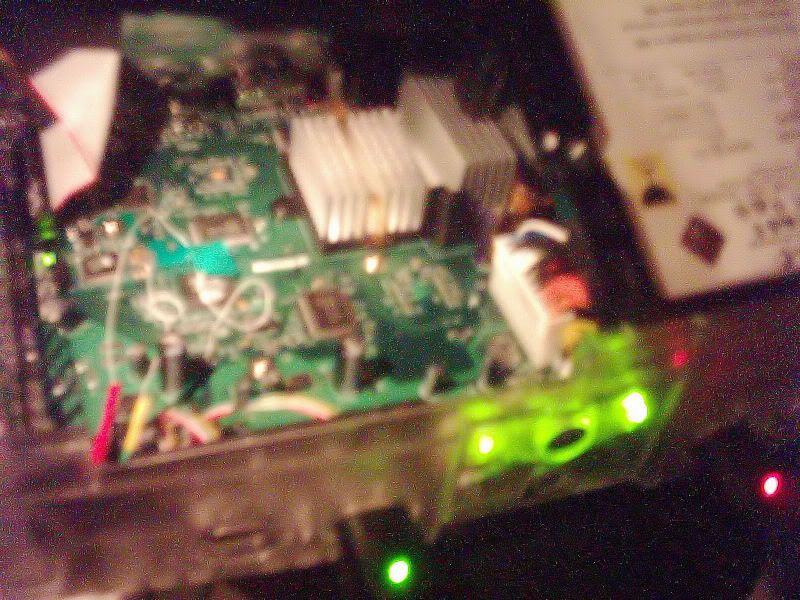 Now that I have got this far. I'm having sound/video freezing problems. When I power on sometimes there is nothing on the screen, but if I hit the eject button, away it goes loads up the dashboard. Sometimes the video freezes, sometimes its the sound & video, and yet sometimes, it boots up perfectly fine. When it does freeze and I hit eject it skips the flubber anim shows the X logo and loads the dash. But this only works half of the time. I have flashed the matrix with the Yoshinio evoxM8 plus16b memory fix bios. Is it this bios causing these problems? Will the latest X2 bios work in the 1.6b xbox? And why is it that when I did exactly what everyone said NOT to do that it worked? And yes it FRAG'd like crazy when I grounded the LFRAME. I may yet rebuild my LPC according to the X3 rebuild PCB if changing the bios doesent solve this video/sound freezing problem. Any help/input/comments/suggestions is greatly appreciated. Thanks for everyones help.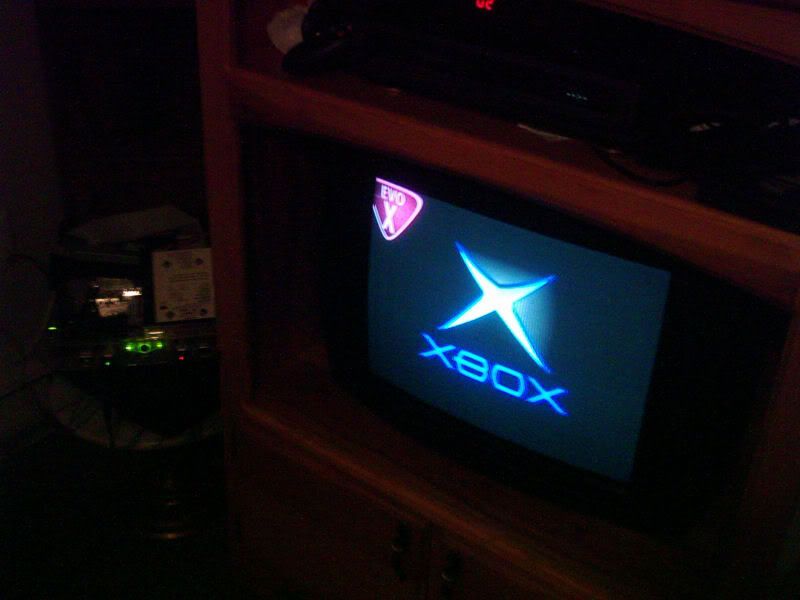 My dip switches are set to mode 2. 1 off 2 on. Although mode 3 and 4 will still work. I have flashed from evox in mode4 and havent tried mode 3.
Dip settings