I am selling one of the slickest xbox's I own. I just have too damn many and I am starting with this one. This xbox case was a single prototype mirror chromed case from customxbox.net. It has a sick green CCT underglow matched by nothing I have seen on the scene. A Matrix code dark green jewel, 8 LED ring underneith, Xenium Ice chip soldered to the Mobo, 250 gig HDD, controler port LED's (All LED's from lsdiodes). I cant say in works how nice this thing looks, but i'll let the pic's do the talking.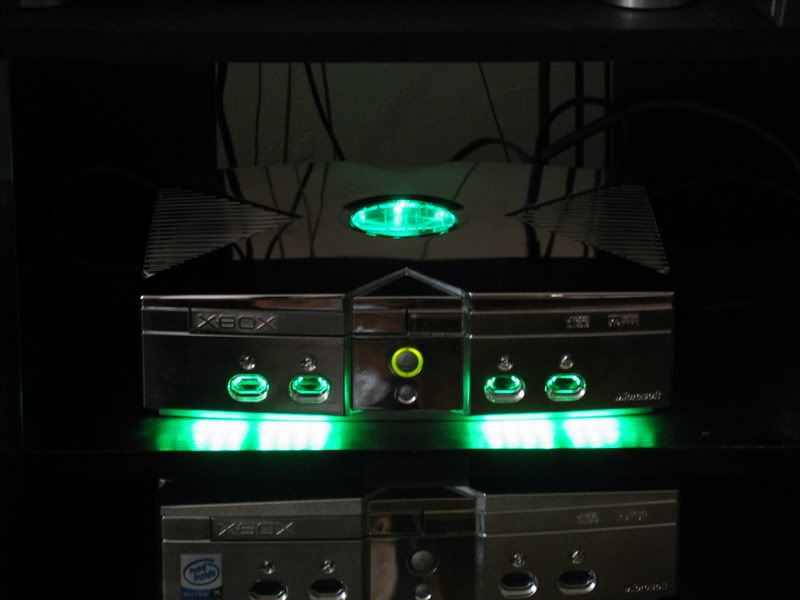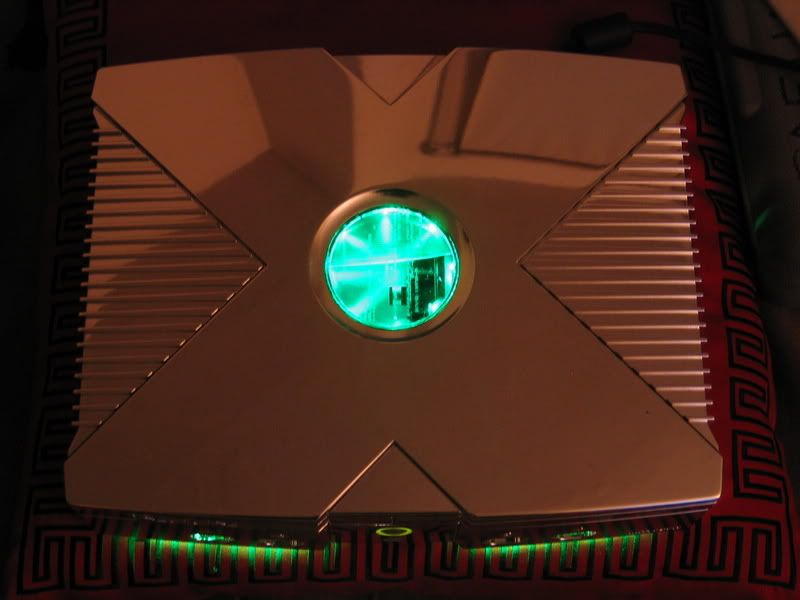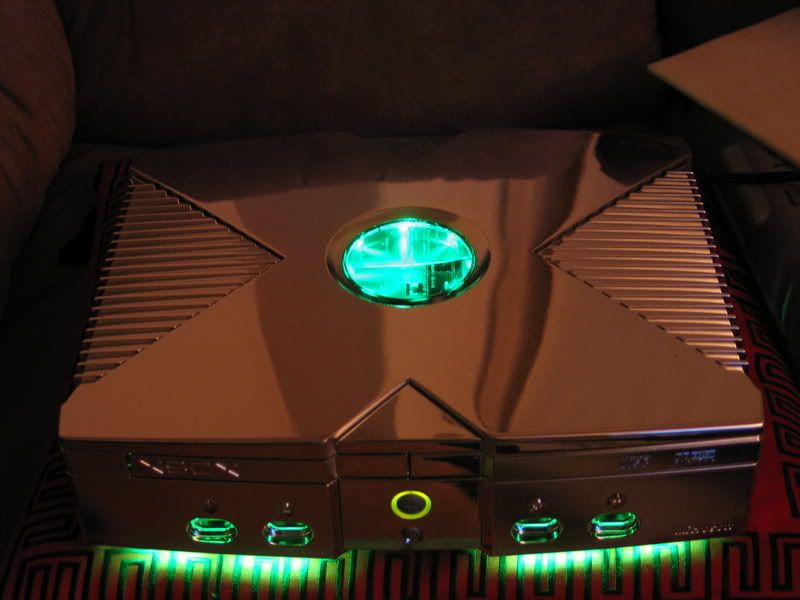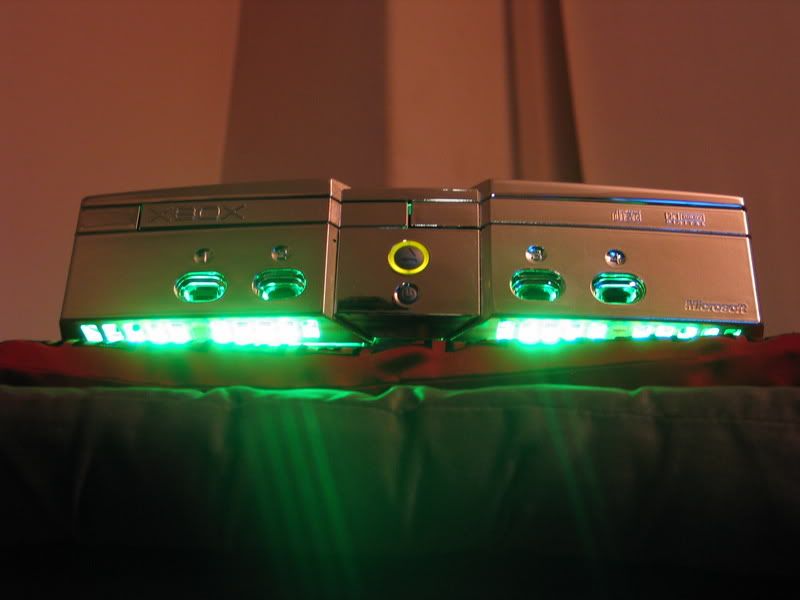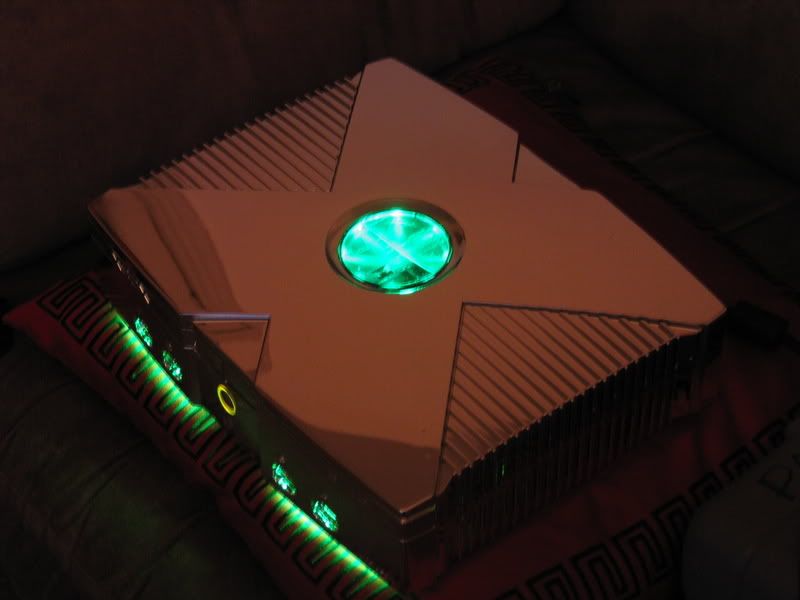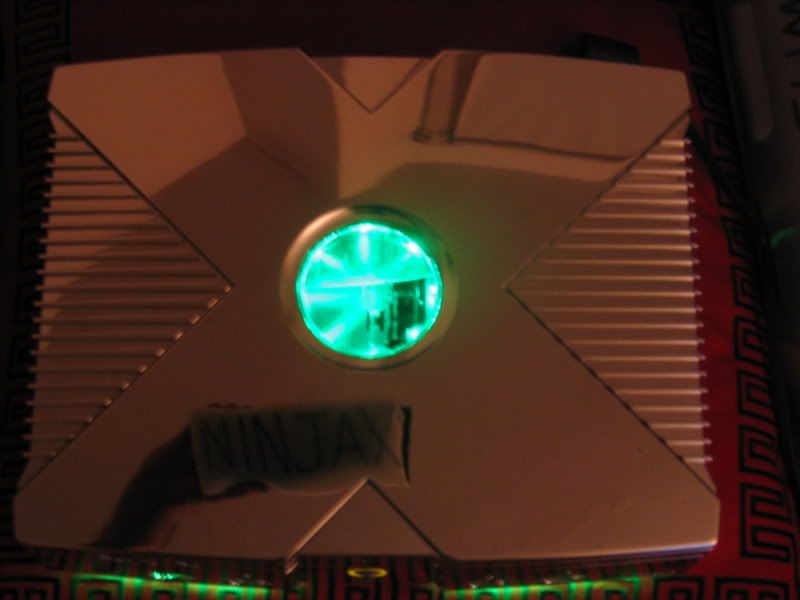 I am selling this xbox for $450 NO LESS. I wil only accept paypal for my protection and yours. I will ship UPS to the US ONLY with tracking # sent less than 12 hours from payment confirmation.
Thnx,
Ninjax
EDIT: Spelling
Edited by ninjax, 16 February 2005 - 07:53 AM.