Some people have asked, so here is a small tutorial:
How to use the Eject/Power light to control your LEDs/CCFLs
-Thanks to FlashFreak for the idea, and for being brave enough to test it!
Introduction:
This will let you switch on and off any extra lights that you have in your xbox by changing the state of the power/eject lights. You can also use it to connect your LEDs to the HDD activity if you wish.
You might be wondering why you would like to do this - it is so that you can have all your extra LEDs turn off when you load up XBMC to watch a movie. Just change the settings in XBMC to turn off the power LED (or turn it to red) and then when you load it all of your case lights will turn off.
This tutorial will not be very in depth, but there will be some photos to help you on your way. If you have any questions, please ask.
How it works:
It is a simple circuit that uses two transistors set up in a Darlington configuration as a switch to control the lights. We do it this way to protect the Eject board from having too much current drawn off it - with this method the extra load of the board is < 0.3mA. In fact this circuit is so sensitive that you can just touch the input wire to make the LEDs switch on!
The Circuit: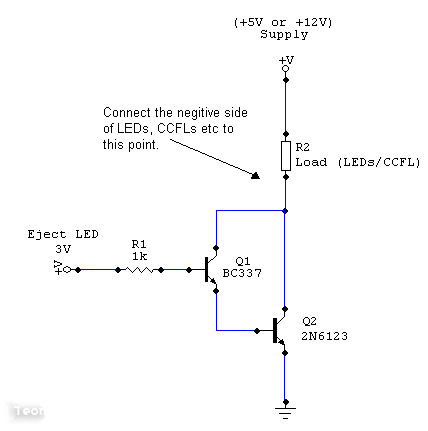 This is the circuit diagram. It should be able to handle up to 4Amps, so it will be plenty for any LEDs or cold-cathodes you wish to use.
Please use the part numbers that I have listed here, as I have chosen them for the correct power ratings, gain, ETC. Transistor 1 (Q1) can be any general purpose small signal amplifier transistor. In fact the specific one in my diagram was not available at my local store, so I used a more common one (shown in the next pic).
These are the pins on the transistors: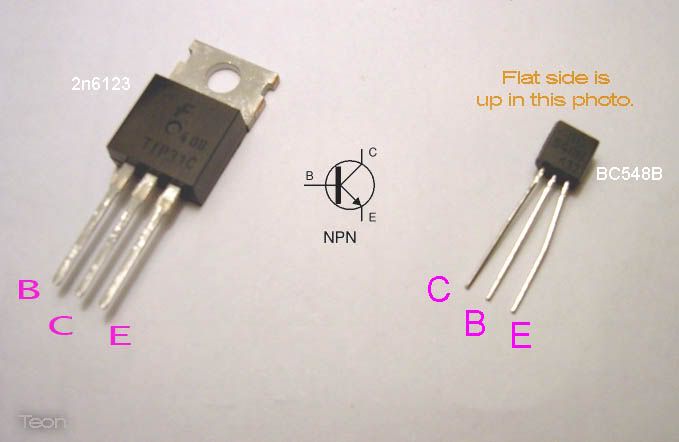 Simply connect up the transistors as shown in the diagram. You should end up with something similar to this: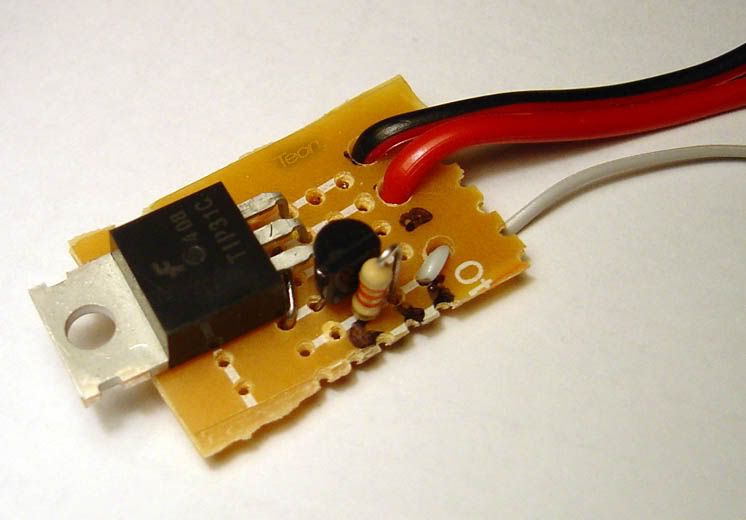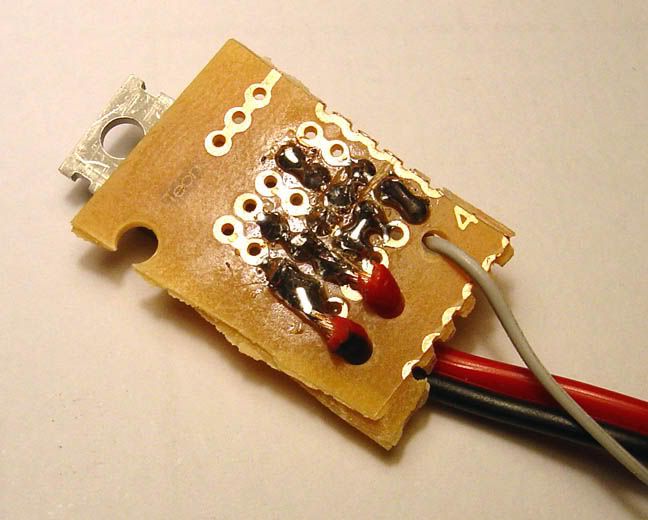 Once you are done, use some heat shrink or electrical tape to insulate the circuit - make sure that you insulate the metal heat sink on the transistor as well!
Now because this circuit is so sensitive, I recommend you use either a really short length of wire to connect it to the eject board, or at least some shielded wire. If you use shielded wire, solder the shield to ground.
Connecting it up:
Connect the input to the circuit up to pin 8 on the eject board. I recommend connecting it to the plug end of the wires, and that way you can have the circuit inside the xbox right beside where the plug is. This should minimise any interference being picked up by the input wire.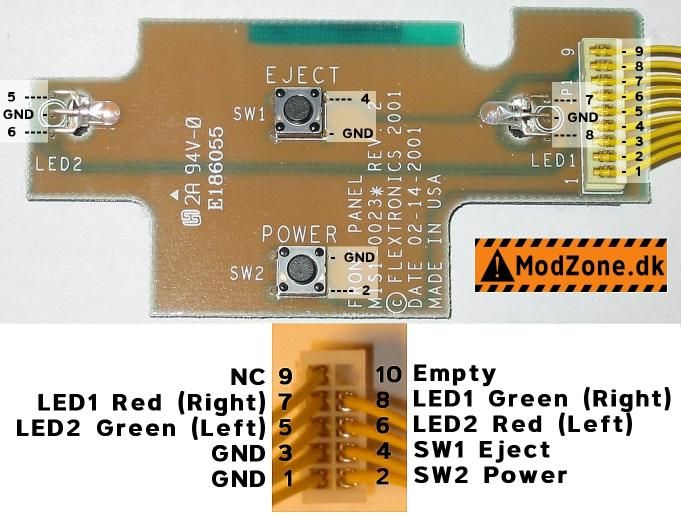 Connect the ground wire to any ground point on your xbox (you can connect it to the shield, or to the HDD wire if you wish.) Use the other wire (the one for the LEDs) as the ground for any lighting you want in your xbox. You still need resistors for your LEDs, but instead of connecting them to ground, connect them to this circuit. You can connect any other lights and things that you wish in the same way.
Finishing up:
If all goes well your lights should be on when the eject light is green, and off when it is red or off.
If this is not the case, check to make sure you have everything the right way around and connected properly.
If your lights flicker when they should be off, try increasing the value of the resistor (I used a 44K resistor in my circuit. And try shortening or shielding the input wire.
If you have any other problems, post in this thread and I will try to help you. You can PM me if you wish, but it is better to post it here so that others with the same problem can see.
-I hope this is useful - if I have not explained anything, let me know!
-Teon Harasymiv