Finished a customers Lime green pearl and silver case, that green is just plain cool, had to show everyone.
Expect to see a Gloss White Pearl case in a couple days, its very nice, with more preview pictures.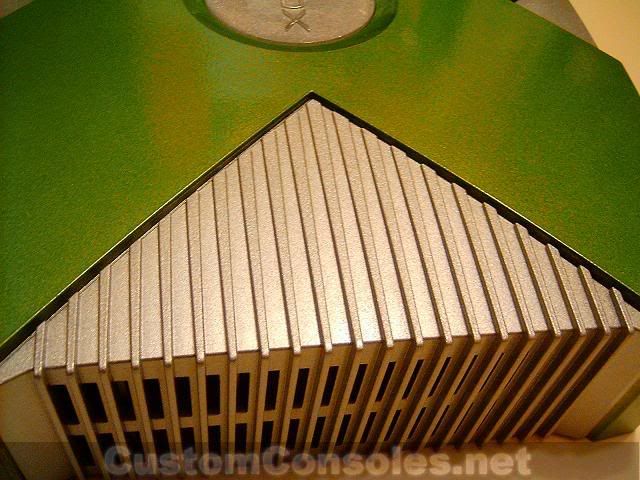 And for the the preview.....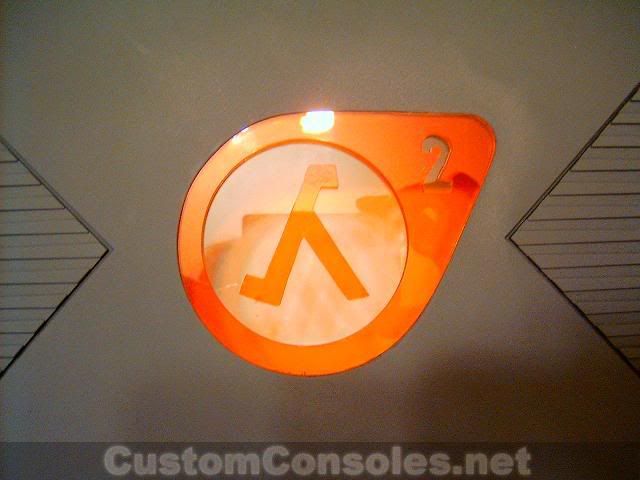 Started another project while I was waiting for the paint to dry on all the other cases im doing.
In case you dont know thats the half-life 2 logo in orange plastic flush mounted. Its work in progress and still needs some cleaning up and glue removal but thought id show you guys some of the cases im starting work on. Next post will have some preview pictures of my halo 2 marine armored case or my halo 2 covie themed one, watch out for those.