How To Move Your Controller Ports to One Side
Materials :
Xbox Front Panel
Bondo
Epoxy
Filler Primer
Dremel
1. First you cut out the ports from the left side with a dremle. So Now you have an Empty hole in the left side.
2. Now get your AUCTUAL ports from the left side and move them to the right and put them in with longer screws on top of the right ports here is IITangoCrazy's pic
3. Now with the ports in place get your dremel back out and cut a hole above the right ports so it looks pretty close where it could be lined up.
4. Now with hot glue, glue the ports from the left side into the right side hole to have a test line up to make sure the ports will plug in. If you donít get it lined up with the glue you probably wont be able to plug the dongle into the port. (If the ports arenít High enough get a thing piece of PLexiglass and put it between the ports)
5. Once it is lined up REMOVE THE HOT GLUE !!!!!!! It will crack so we need to replace the glue with EPOXY. You can get it at Wal Mart and its abotu 2 dollars and they even have a special kind for plastic and it works great.
6. Now that they are epoxied in let it cure for a couple of hours and then get your BONDO ready
7. Now that it is securely in place and you can plug your dongle in start mixing the bondo with the hardener and apply it and make sure it gets into the little seams and corners and anywhere that needs to be filled.
Here is a picture of my project but please ignore the other stuff just look at the bonding part. You will notice I put on a little to much and made it a little more work for myself for sanding but it worked out well.

8. Now let the bondo dry for about 2 hours and then SAND SAND SAND. Make it as smooth as possible I went from. 120 Grit,220,320,450,600, and then WET sanded with 800 grit and 1000 grit. This one I started wet sanding at 400 Grit so here is how your panel should look so far: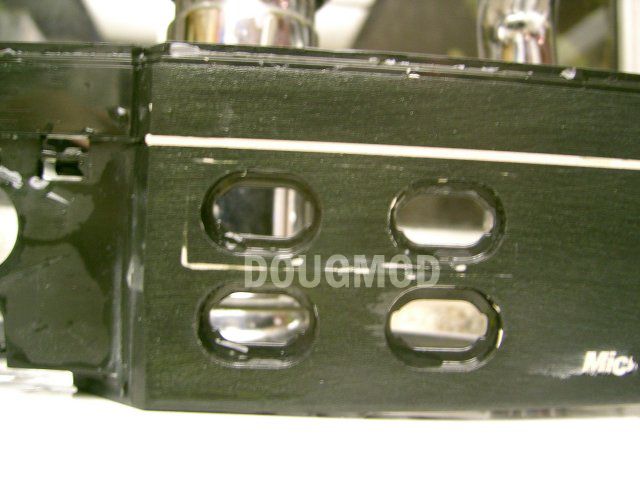 9. Now that it is all smooth, wash it off with warm soapy water and get rid of any dirt or dust and let it dry. Now you are ready for the primer.
10. I used Dupli Color Filler Primer and this was great stuff it filled in any seams I had and made it look like it was from the factory now here is the primer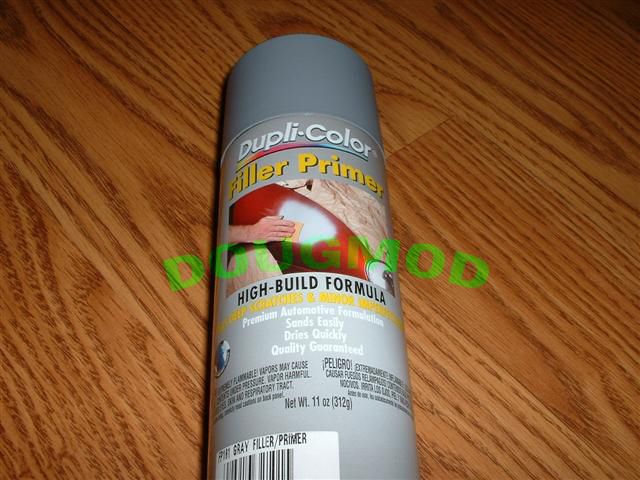 11. Let that dry and now your panel should look nice and sweet
12. Apply your paint and marvel and your work.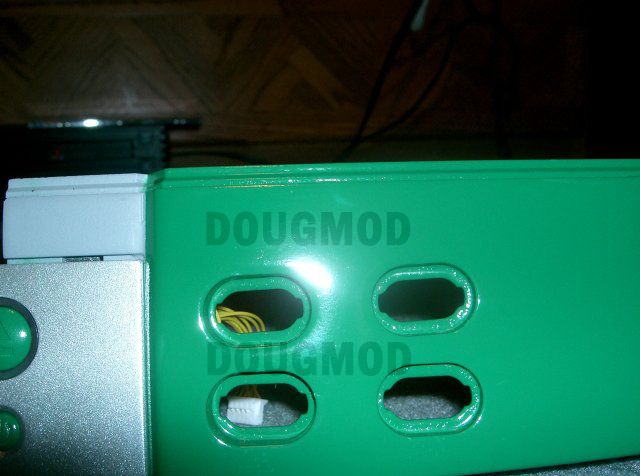 13. Now for when your put your box together you will notice your HD tray wont fit. No biggie just cut a little screw the HD back in and your good to go.
So I hope this helped people and good luck with modding if you have any questions please let me know.
Thanks,
dougMod
Edited by dougMod, 05 April 2005 - 05:04 AM.