I was trying to add an opaque sphere to the globe. I was wanting to render it slightly smaller than the globe.xm so that the continents looked a little "raised". I have knowedge of coding and can navigate the xaps, but am new to UIX. I know I would need a solid sphere to do this and I would make a texture to go on it, but i am clueless on where to obtain this sphere. Could i use the original modded dash orb model and just shrink it and skin it? Here is a REALLY crappy (2 min in paint) mock-up of what i want to do.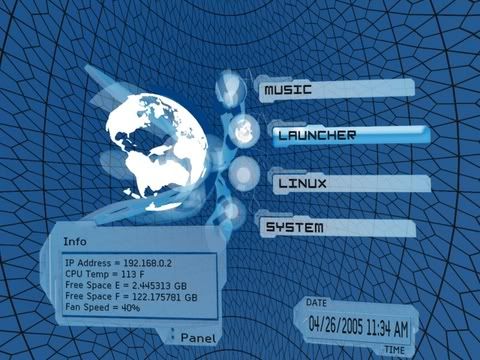 into this:
Any help would be greatly appreciated.
PS - i ws also wondering, where is the code for the "movement" of the modded dash? The way that it kind of floats around the screen?