well, 2 days ago I decided to start a fun little mod that would give me a challenge. I was getting bored with just painting, windows, and lights (I'm sure some of you know what I mean). I decided to make a slimcase. Not only that, s SUPER slimcase. I decided to chop it down a full inch! If you notice a slimcase that has just had the top of the faceplate chopped only takes a half an inch off the height, and I wanted more! Oh, and by the way
I'll still have a working dvd player!
nuff' about the BS, here's how I've done it:
the beginning: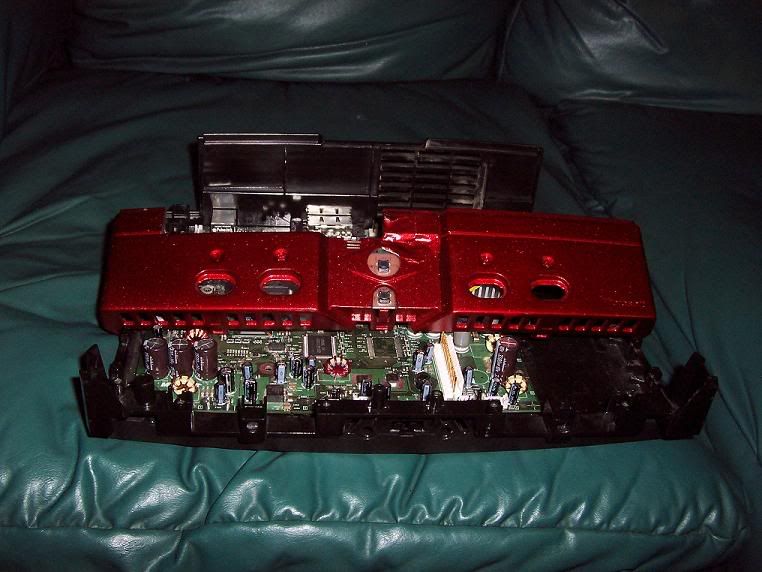 I took quite a bit out of the case to make sure everything lines up:
this had to be the hardest part, moving the controller ports down.I had to fit and bondo them in. I chopped the faceplate and fitted the portholders at the level of the holes in the faceplate. I made sure that I can plug the controller into the ports.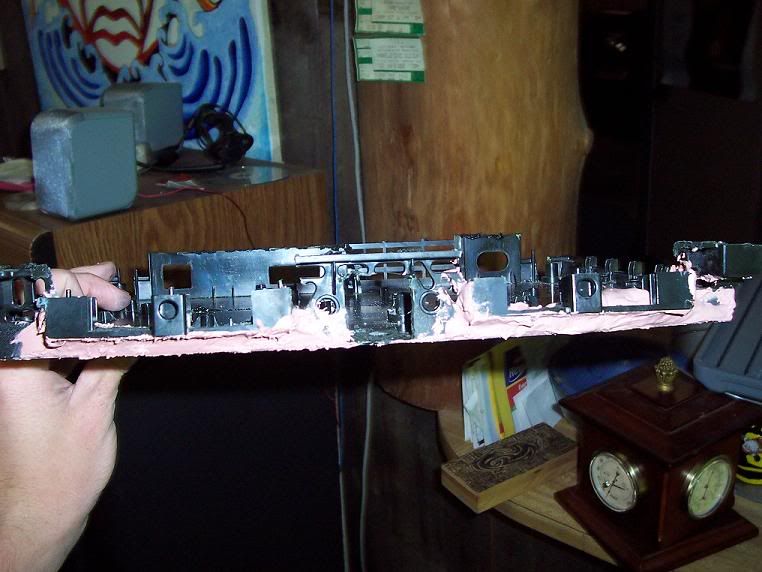 next I took my chopped faceplate, and all that good stuff and fitted them together to get a good idea of what it will look like. I had to cut a bit off the sides to get it small enough.: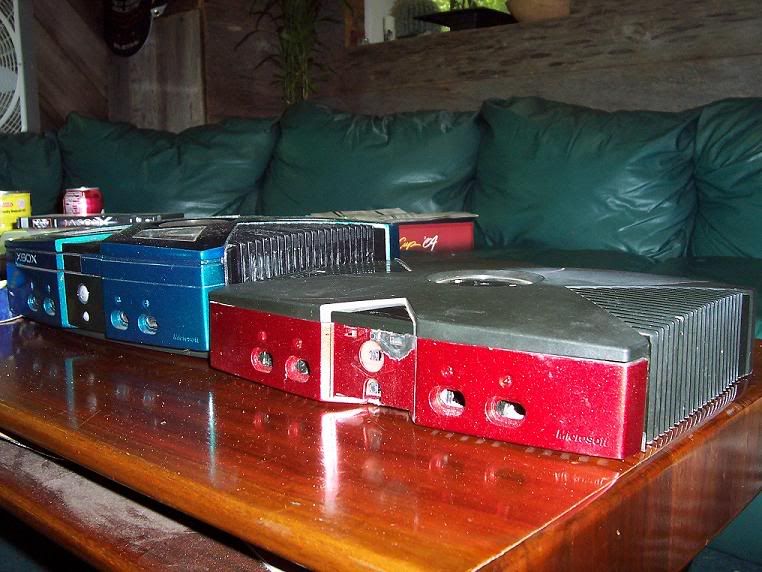 that should give you a good idea of how much smaller this thing is.
P.S. sorry about the last pic, I had to brighten it up a little cuz it was really dark.
edit: fixed it
Edited by Thacrudd, 16 June 2005 - 03:43 PM.