The last port of GTA the controls seemed to feel much nicer. This one, well...I don't know if RockStar realizes we only have ten friggin fingers. How the hell is someone supposed to press black + white for rear view. That's nuts, and I love using the rear view.
I haven't seen anything on whether or not its possible to remap, so I figured screw it, let me tape a bridge over the black and white. It works pretty damn good. You can still use black or white independently, and by pressing in the middle of the bridge you'll press both black and white at the same time.
I used Johnson & johnson stimudent toothpicks I had lying around, taped two together with the fine edge faced together, and it gives a nice comfortable feel. Not the most attractive thing, but at least I got my rear view back better than before. If you want to try it be sure to use the 3M Mounting tape, since it has some height to it, which you'll need to properly depress the button at the same time with the toothpick bridge.
Here's a pic of how it looks, rather self explanatory. eeek, I know.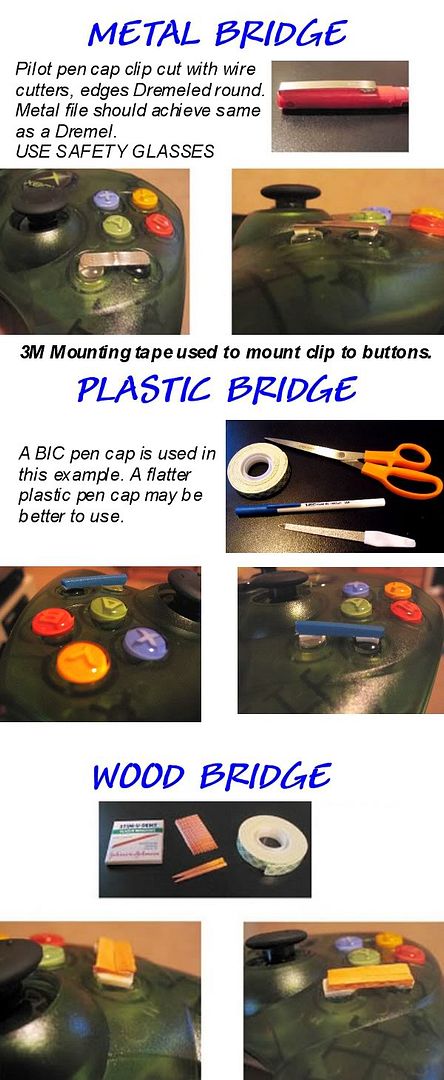 Edited by xboxbox451, 25 June 2005 - 03:11 AM.