Hey everyone, I was looking though the forums one day and never really saw a really good guide to install the DuoX 22 Lite. So I decided to make my own tutorial for this.
First to start off have the following:
Soldering Iron Anything less then 30Wats is fine.
Rosin-Core Solder
De-Soldering braid
Wire, any good wire
Torx 10,15 and 20 bits. Only get 15 if you plan to replace your hard drive.
Chip, pinhead both male/refemale
Eyes that can see
Hands that can hold stuff
Now, You receive a package that came with a:
Male and Female Pinhead.
1.6 Rebuild Board
DuoX 2 Lite Chip
unpack everything make your female pinhead look like this: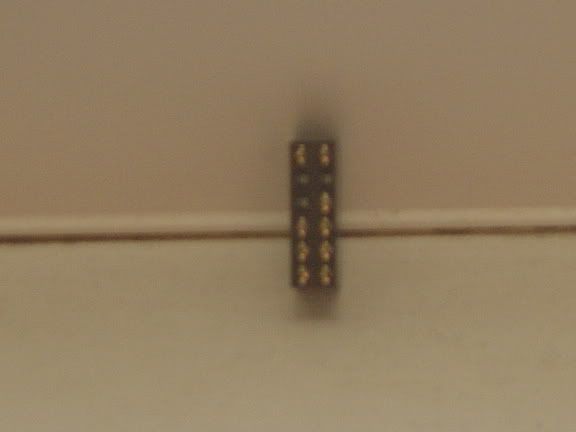 Then Grab your male pinhead and make it look like this by removing pin 4:
get the female pinhead and put the pins facing this way.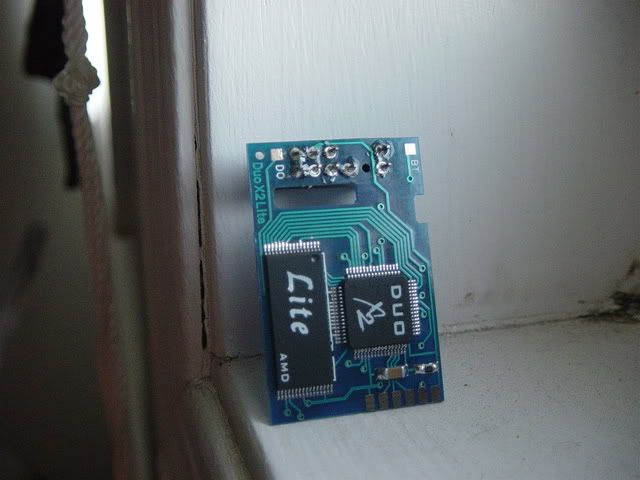 That is also the end result of soldering it. Soldering the pinhead on the chip is practice for soldering the male pinhead on the xbox motherboard.
ok now, open your xbox up with the following tutorial made by
tutorial made by XanTium
Great now that you have your xbox all open you have to figure out which xbox version you have.
HERE
If you have a 1.0-1.5 skip this part, if you dont have a 1.6 please skip this part.
So your the unlucky one and have a 1.6 now you need to solder some extra wires.
Grab that rebuild board flip the motherboard and place the rebuild board to the following points.
With those points all good, now move on.
Place the pinhead on the motherboard like so:
Solder the pins to the board and the end result should look like this.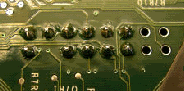 great. With that done, get the alt d0 point soldered.
1.0-1.5 its this picture: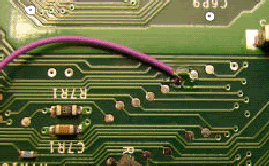 1.6's look at this picture to see the d0 point. Also use this picture if you lost your 1.6 rebuild board.
Great, glad you made it this far. Now put the motherboard back to the case and its stime to solder that BT point located behind the Power/Eject Board.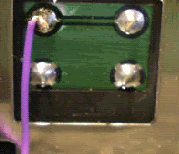 With all that, place the chip on the male pinhead like so. Now solder BT and D0 to the chip and your done. End result should look like this: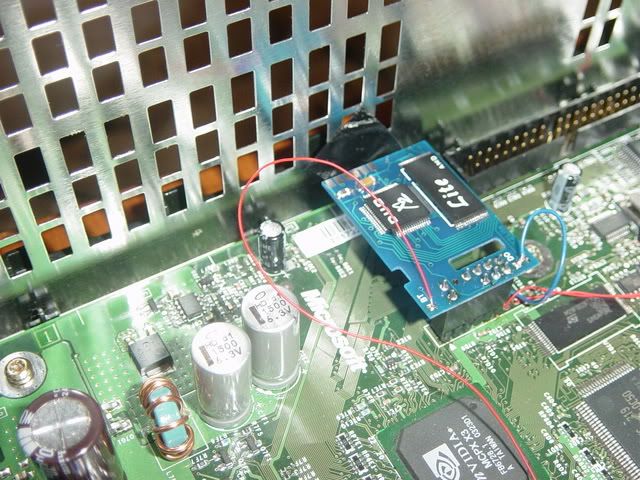 Thats basically it. I'll get to the Flashing tutorial sometime later.
A few thank You's first,
Thanks to XanTium for the Open xbox tutorial.
Thanks to
fixnchipz
for their great pictures that I did not have the chance to take.
Thanks to
SmartXX
for the build board pcb layout.
Thanks to all who helped and I didnt mention you, sorry.
Thanks
Odog
Edited by Chancer, 28 July 2005 - 02:54 PM.