QUOTE(yaazz @ Sep 21 2009, 07:41 PM)
2007 CBR 125..... Dunno if they are available in the states yet. not a speed demon but quick around town. It will do more then the speed limit on the highway so its fast enough! Also 70-120 mpg depending on how you drive it
and a 2005 Mazda 3 sedan as my "gas guzzler".... lol
Unfortunately no we don't have anything smaller than the inline 4 600cc size here for the CBRs. Since we don't have any real licensing restrictions here in the US, the dealers push the larger size bikes since it lines their pockets with cash which forces people to buy bikes that are much bigger than they really need or want. The smallest sport bike we have here in the states is the Kawasaki Ninja 250 (the only one in it's class) and even on that we get the shaft as here it is a twin carb version and over in Europe you get the EFI on the 250 Ninja. Manufacturers need to realize that there is still a significant and prominent market here in the US for a well powered 250 bike (ie CBR250) and give beginner/practical riders some fun, yet, smaller sized motorcycles here. Way too many people over here who are talked into bikes that are too large for them and they end up getting seriously hurt or killed.
Anyways I just got started with riding so I went with something that I wouldn't get my self killed on and was cheap. One '95 Honda Nighthawk 250 (CB250) with just over 3800 miles. Cost me a whopping $900. Works perfect for just about everything I want.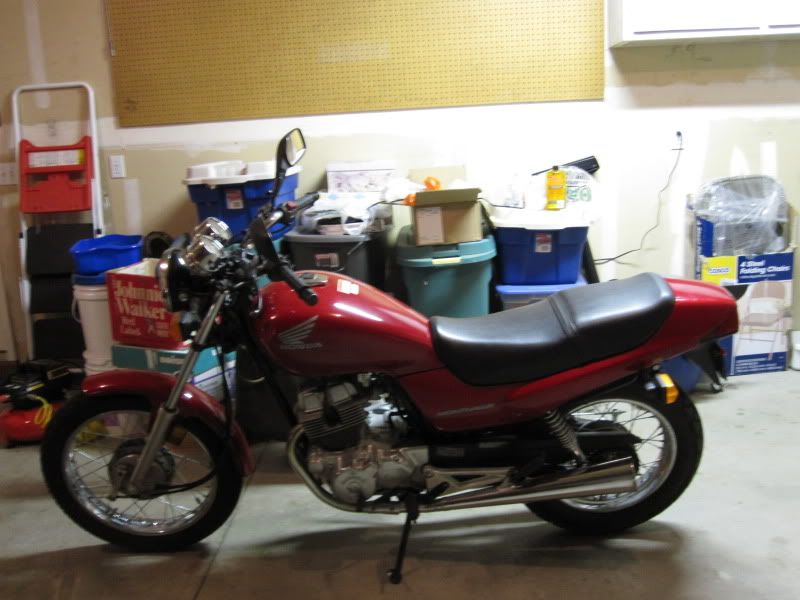 Edited by jesterrace777, 25 September 2010 - 04:39 AM.