How to run a web server from an Xbox
By green_beetle
Introduction:
An Xbox is basically a fully equipped pc that's includes a Intel Celeron 733 MHz CPU, an NVIDIA geforce 3mx, 64mb of RAM, 8GB hard disk, 10/100 Ethernet and a DVD drive.
With some minor adjustments you can setup Linux on your Xbox and dedicate it as a web server. In this tutorial I will be demonstrating how to do this using XDSL (Xbox damn small Linux) running the monkey HTTP daemon.
What you need:
1. An Xbox! (modded of course)
2. USB keyboard + mouse (optional)
3. A website to host
4. Some patience
Step 1 Install XDSL
- Download xdsl from
http://www.x-dsl.org/wiki/Download
- Install xdsl on your Xbox using one of the various methods located at:
http://www.xbox-linu...wiki/XDSL_HOWTO
Step 2 Find your Xbox's IP
Open Xterminal and type in Ifconfig
Your IP is listed under 'inet addr:'
Write this address down to refer to later, or memorise it.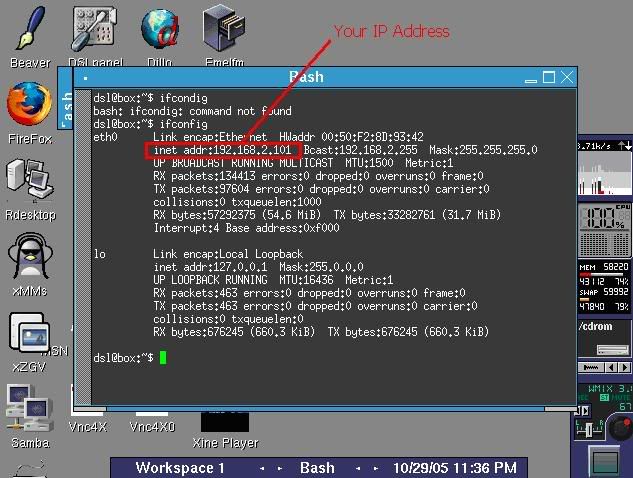 Step 3 setting up VNC for remote access
(Optional, good for when your PC is in another room to your Xbox)
Installing VNC on the xbox
- Open MyDSL on the XDSL desktop
- Click on 'net' then scroll down the list and find nvc4x-1.4.6.dsl.info. This will then display some info, hit download and it should download the VNC server and install it to your desktop.
- Open Vnc4x0 on your xdsl desktop.
Installing the VNS client on your PC
- Download realvnc from
http://www.realvnc.c...in/download.cgi
- Once installed Run VNC viewer
- Type in your xbox ip (found in step 2) as the server and hit 'ok'
- This should then open up a window displaying the XDSL desktop
From here you can control your xbox without needing it to be connected to your tv or any controller, keyboard or mouse etc.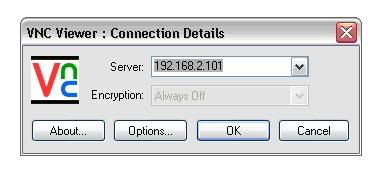 Step 4 Install PHP on the Xbox (optional if you want to host PHP files)
Open MYdsl on the xdsl desktop
Open 'System' and scroll down to ' php-4-monkey0.9.1.info'
It will open a info box with some details, hit download and it will install PHP on your Xbox so you can host php developed websites.
Configure monkey websever to open your PHP index file. Open emelfm as a super user by right clicking the xdsl desktop
Apps>tools>emelFM> emelFM as super user
In emelFM open the dir /opt/monkey-0.9.1/conf/ open the file monkey.conf and edit the line
Indexfile: index.htm index.html
Add to the line index.php and hit save.
*Note: from monkey.conf you can also set the port that monkey server listens on.
Useful if you ISP blocks port 80, you can use the alternative port 8080.
Step 5 Start the monkey HTTP daemon
Right click the xdsl
System > Daemons > Monkey web server > Monkey Start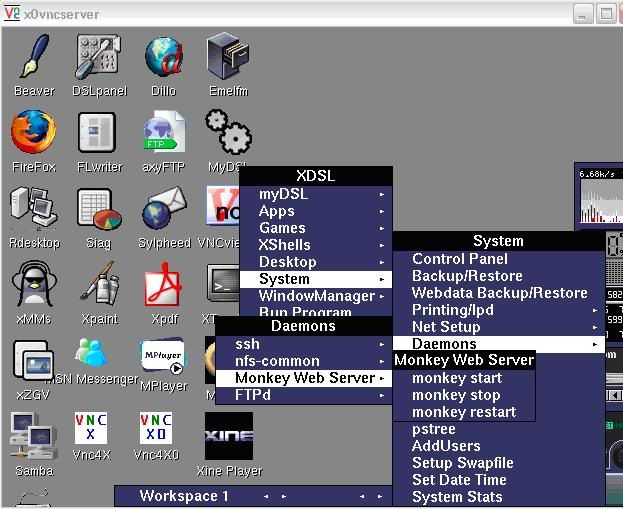 Test that web server is running by typing your IP address into firefox and it should display an image and say monkey server is running.
*Note: Disable any proxies that are configured in firefox otherwise you won't be able to connect.
Step 6 setting up FTP to upload files
Right click the xdsl
System > Daemons > FTPd > betaFTPd start
Using your favourite ftp program (I suggest flash fxp) connect to your Xbox using the ip we found earlier in step2
Once connected open the directory /opt/monkey-0.9.1/htdocs/
And delete the default "index.html" from here you can upload your own website files.
*Note: port 21 may need to be opened on your router to access ftp on your network to your xbox.
Trouble shooting the monkey server
Do it in this order
1. Connect to your website from the Xbox found in step 4
(If you cannot, the monkey HTTP daemon is not running)
2. Connect to your website from another computer on your Local network.
(If you can't access your site your port 80 may be blocked, please open this port on your router)
3. Connect to your website from a computer across the internet
(If you can't access your site from the internet your public ip may not have port 80 opened, open this port for you public ip)
If you need any help or find any flaws in the tutorial you can find me on xbox-scene or email me at greenbeetle@gmail.com. You can visit my website hosted from my xbox of course at
markkram.dyndns.org
(copy and paste into browser)
Cheers.
Edited by green_beetle, 23 December 2005 - 12:57 PM.