my second mod Project Chevy w/ snake skin
remember this case?
lol yes same box, i demolished that project Three long ago
here ya go, new one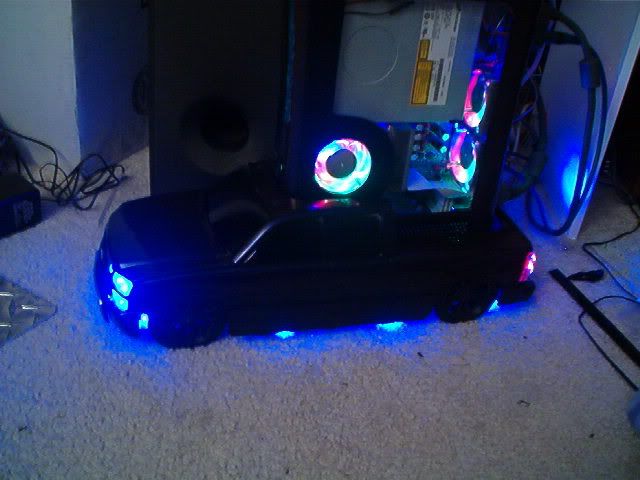 ...
and yes i already demolished this snake skin case as well
i did a clip of movie of me demolish the case but it was too big for me to host anywhere, basically i tied the case to a chair and blasted it with my friend's automatic paint ball gun. and then soak it in acetone for 10 mins, come out the case was back to the good ol basic white.
Stay tune for my GothOrror project, this will be my last mod on this case and this will be the most original mod case you would ever seen.