QUOTE(The*galloping*zebra)
...'Make things unusually big' theme
2 minute example: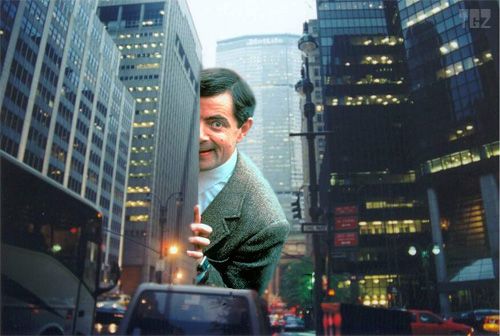 Thanks for the example, zebra.
In this contest, your task is to "Biggie-Size" anything you want. Be creative. If your originals are larger than 640 pixels in width, please
link
to them when submitting your entry. If they're smaller than that, go ahead and post them along with your entry. Posting your originals isn't required in this contest. It's your option.
Rules:
1. Your photomanipulated picture should be no greater than 640 pixels in width. This will keep everyone from having to scroll left and right. It'll keep the headaches to a minimum when voting.
2. Try to keep the height of your picture within 800 pixels. This rule isn't as strict as rule #1, but if you post a ridiculously-sized picture like 640x2000, I'll ask Awal to remove it, and you'll be out of the contest.
3. Follow XS rules about posting. No nudes. No obscene violence.
4. Chatting is allowed in this thread, but don't go overboard.
5. Comments and constructive criticism are allowed. However,
don't flame someone else's work!
This contest is open to everyone.
Submission Deadline: Tuesday, Dec. 6th at 6:00 pm EST (5:00 pm Central)
Have fun, everyone!
Edited by metaldevil, 01 December 2005 - 07:48 PM.