I finally got around to making this tutorial for duplicating any button on the 360 wireless controller. I know the quality of it overall is crappy but it will show you how at least...lol This first picture is a top view and has nine different numbered sections.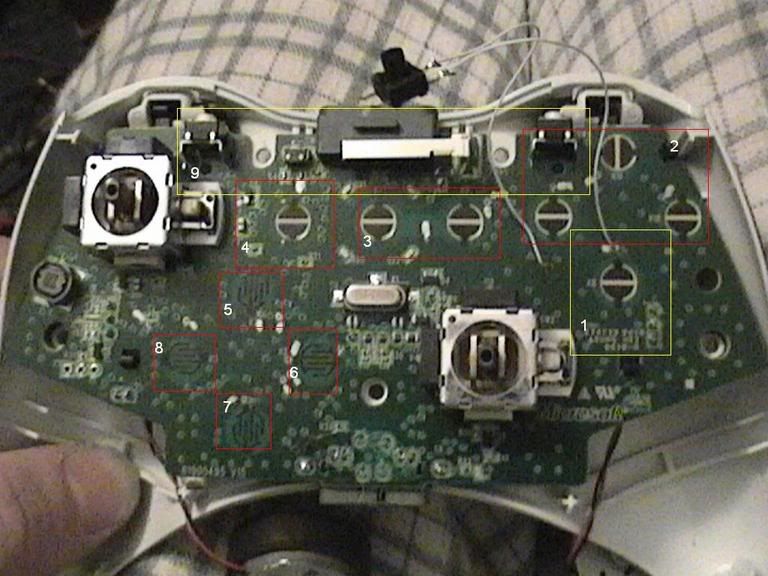 SECTION 1
In this picture you have the contacts for the "a" button. There are two circles, one red and the other yellow. each color goes to one side of your button that you will add. now when the new button is pushed the red and yellow connect making the "a" function happen.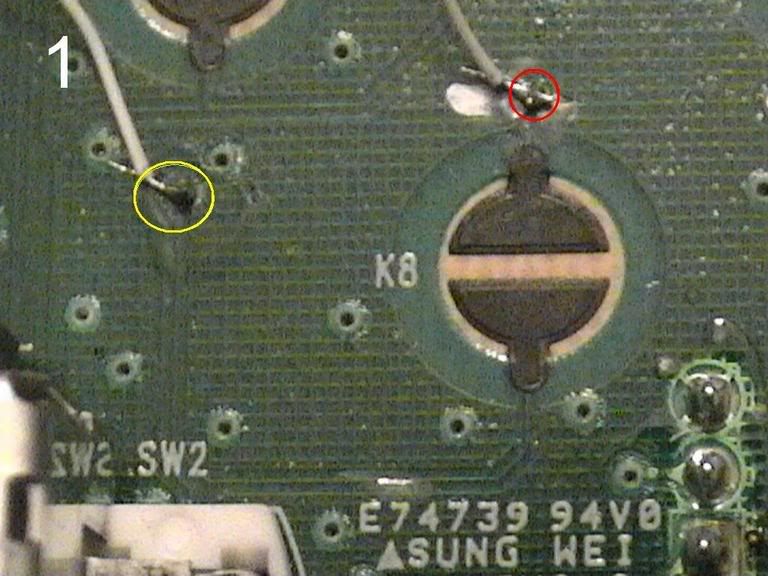 SECTION 2
this section is for the "x,y,b" buttons and is the same setup as the previous, the only difference is that all three of these buttons will have a common connection on one side. The common point is circled in green. So if you wanted to add and extra "y" and "x" buttons then each button would have the corosponding red circled connection going to one side of the two new buttons. the remaining prong on each button will be connected to each other, then connected to the common point. I hope this all makes sense,...Im not very good at explaining things like this.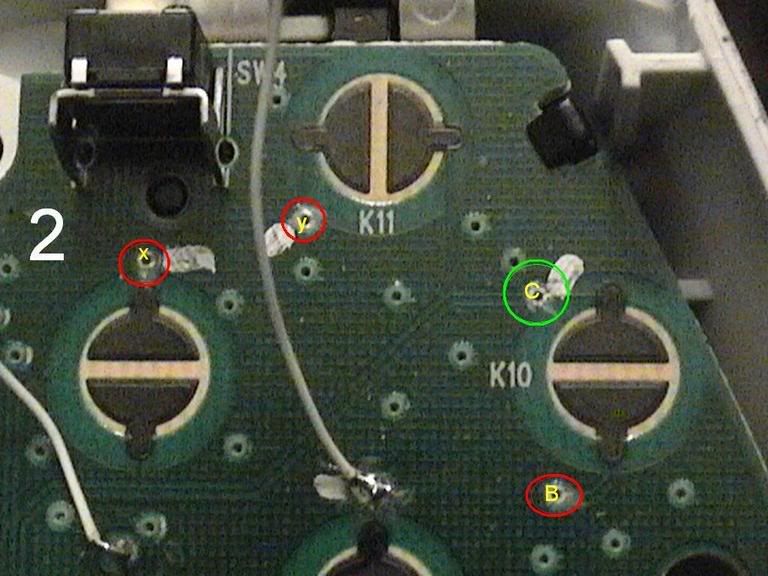 SECTION 3
This section is the same as the last one and is for the "start" and the "guide" buttons. The common connection on these is a T in a trace and is difficult to solder to, but can be done. The circle with "St" is for the start and the circle with the "G" is for the guide.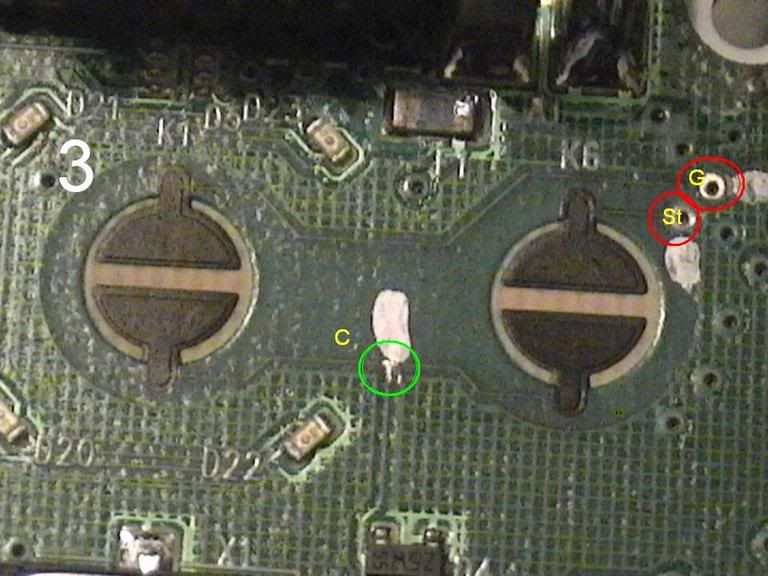 SECTION 4
This section is for the "back" button. You will need to solder to the end of a very small capacitor for the red connection....the other is marked in yellow.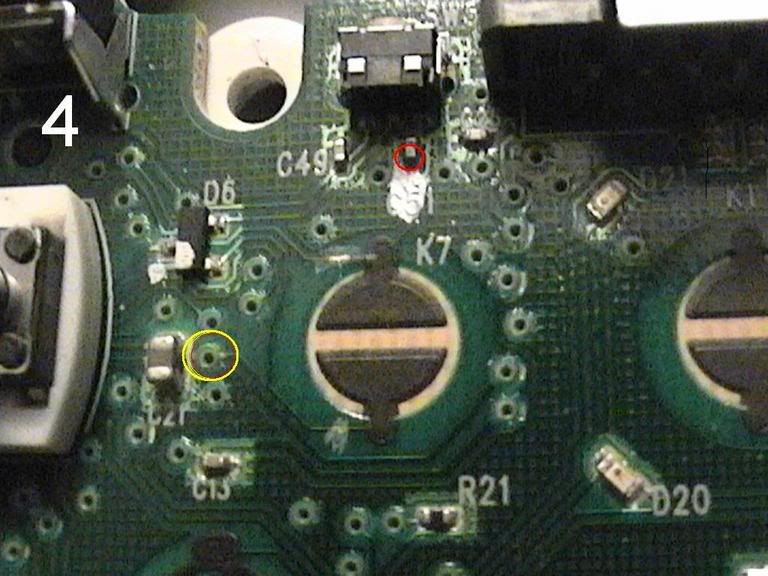 Edited by RDC, 24 June 2010 - 04:16 PM.