Ok, today I soldered wires onto all the points under the mobo for my LAN, DVD and HDD activity leds. But before I solder everything else together I just wanted to check with the more knowledgeable people from this forum that everything should work ok and not fry my xbox. I drew a quick diagram of what I'm about to do so If someone could take a look at it and let me know all is well then that would be great. I think its all in order but I want to be sure.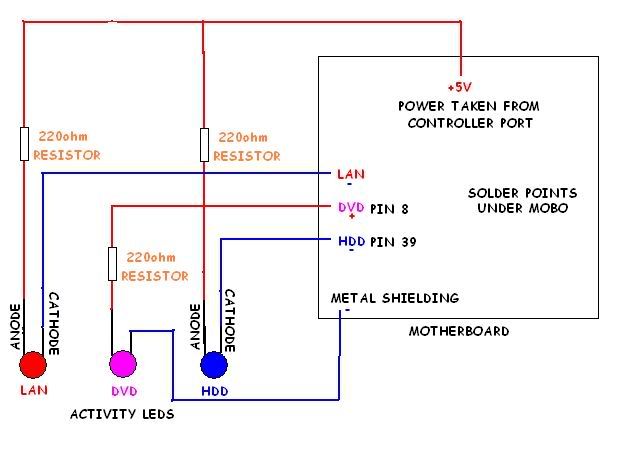 And here's a pic I borrowed from one of the tuts and drew all over to give a better idea of where I've soldered to.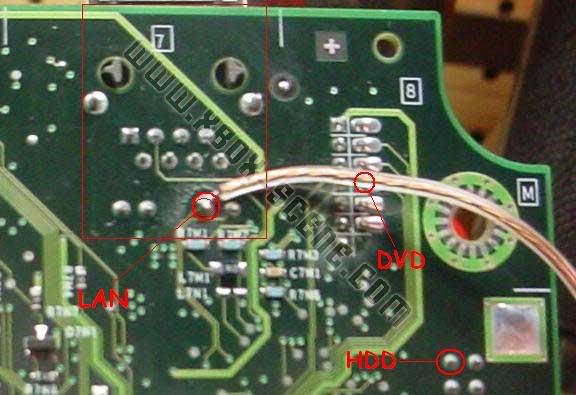 The leds I'm going to be using are Red 3,000mcd 20mA 2.1V, UV 20mA 3.5V and Blue 4,000mcd 20mA 3.3V.