This is a Tutorial on how to make a flush mount plexi glass window on the Xbox360 hard drive.
Ok, I will assume you know how to open the HDD(if not there is pleanty tutorials). I don't have actual pics of the work, so I will just give you an idea of what to do.
After disassembling the HDD and removing the chrome trim, you're ready to draw your window on the hdd cover.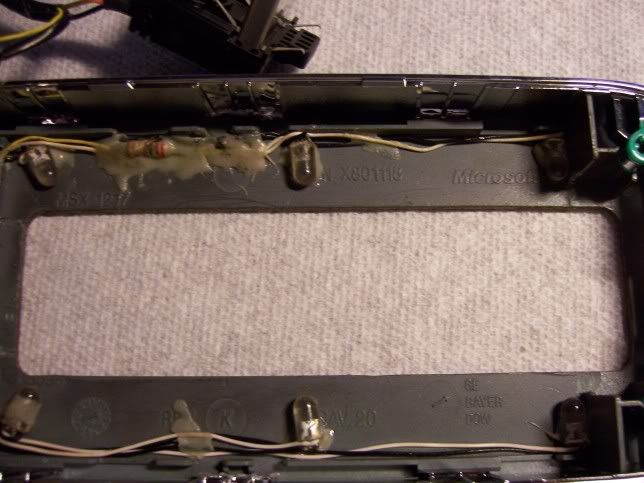 For example 2"x5". Trace it onto the top of the plastic cover and cut out with a dremel. File and sand the edges untill smooth.
Now get the plexi ready(don't remove the protective film). Lay the cut out HDD cover on top of the plexi, and trace the window onto the plexi. Now you have an idea of how much you have to cut to make the window fit.
DO NOT CUT ON THE LINE! Make sure you give some space all around the outline(I do 1/8" and have a steady hand).
So now you have a rough cutout with atleast 1/8" extra plexi all around. Get your file out and start working your way closer to the line you traced, test fitting as you get closer. The best advice I can give you is, take your time, one slip and you have start over.
Hopefully everything went well and it almost fits into the hole. The window will have to have a tight fit if you don't want to glue it. To the point that you need to force it into the hole.
Once you get it to pop in and it stays you're basically done. You can glue it into place, but be carefull that you don't spill extra glue.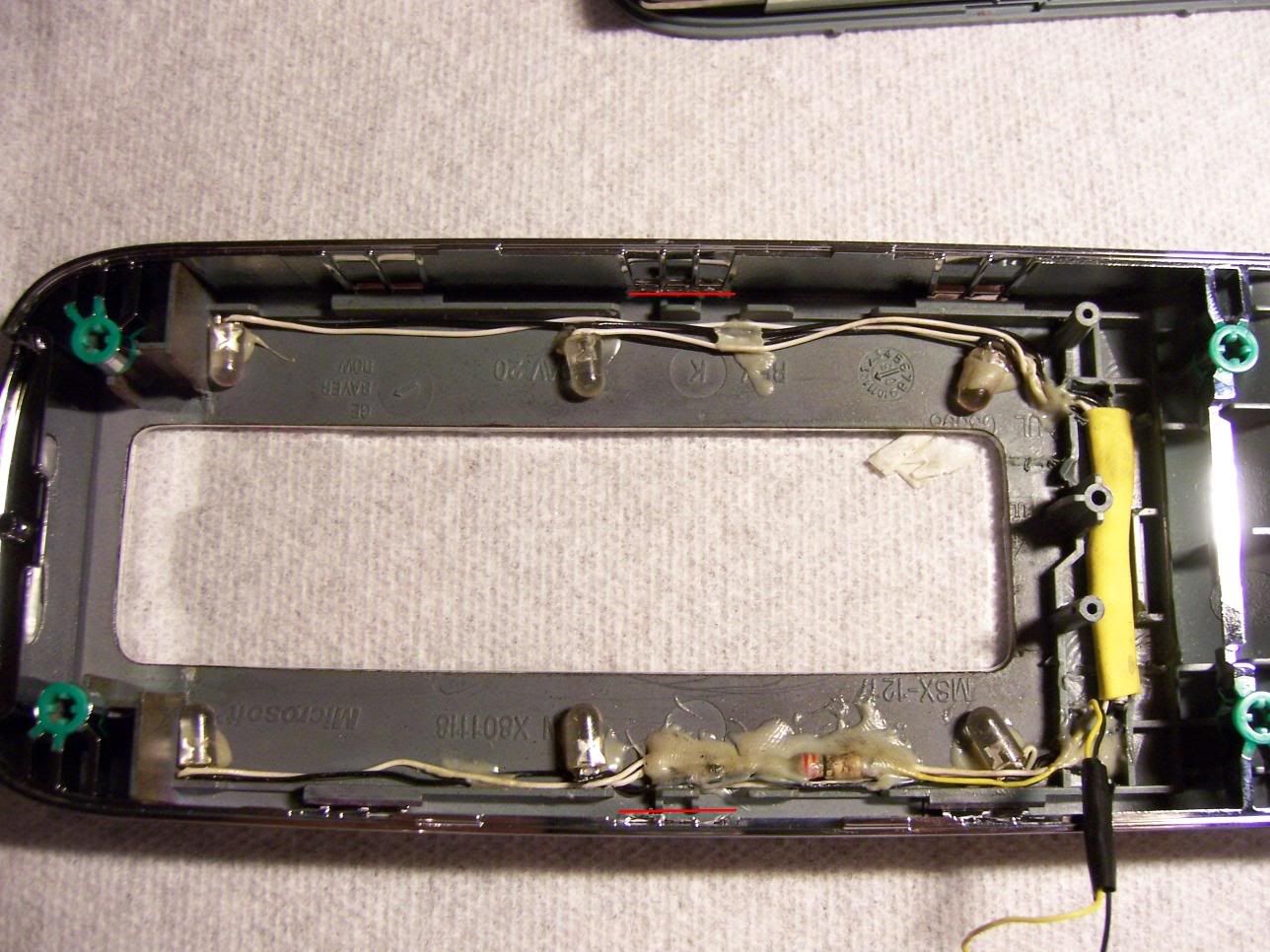 Now you will have to cut out the center support for the chrome trim(you can leave it, but it will in the middle of the window).Cut it on the red lines.
Now the lights...
Unscrew the four t-8 screws from the hdd and slide it back(no need to remove it).
Unplug the cable from the drive and wiggle the whole cable and plugs out.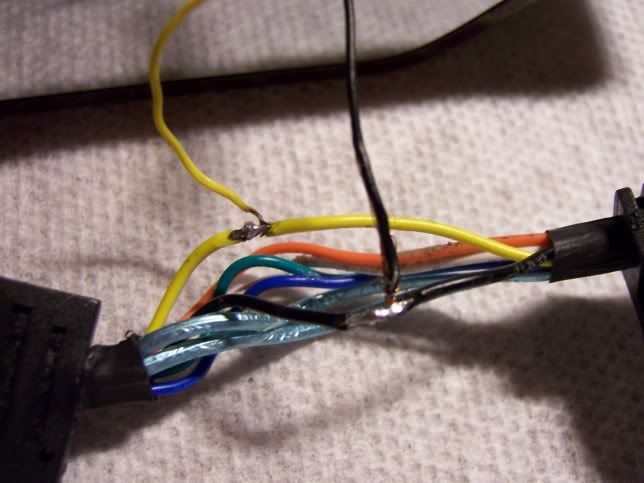 You will need to strip the yellow wire(5v+), and the black wire(ground).
I used 3 leds on each side in parallel. This way you only need 2 resistors. Glues them into place with whatever glue you like. Attach the leds to the power source, and youre done.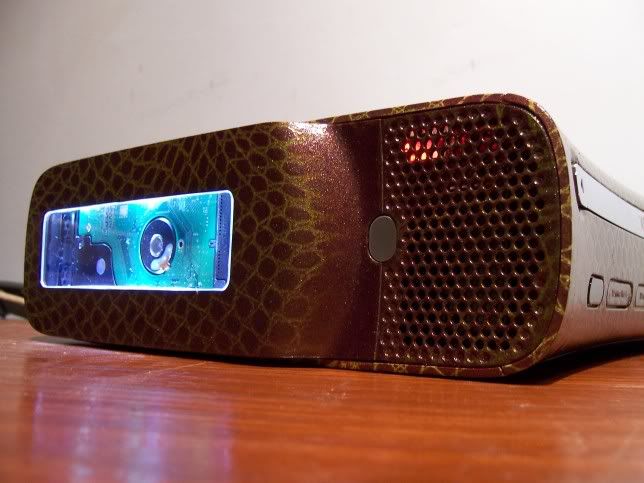 The finished product.
If you have any questions or I didn't make it clear enough, let me know(this is my first tut, if you can't tell
)
Edited by GSX, 19 March 2006 - 10:00 AM.