Here is a tutorial on how to put a window and leds into your Xbox360 Memory card.
Once again I'm assuming you know how to open your memory card, since I forgot how I opend my up(a razor was involved
).
After opening the memory card you should have this(not painted, or modded ofcourse)
For the window part you will need a CD case. Yup, thats right a CD case
It is the perfect thickness needed.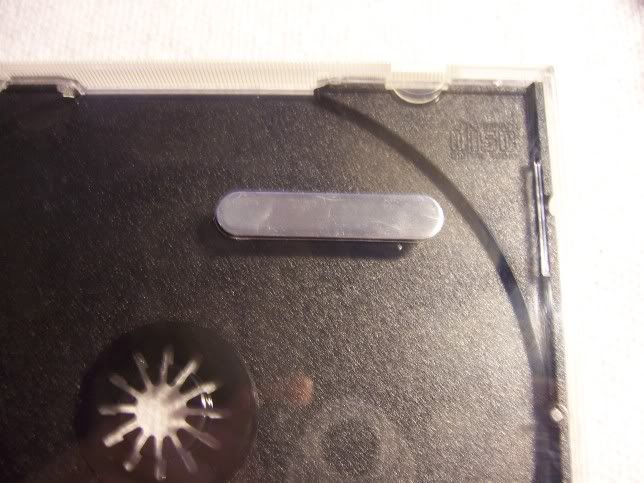 Lay the metal piece that you removed from the front of the memory card on top of the CD case. Use a pen, razor, exacto kinfe, ect. to trace around it.
You should have something like this. Cut it out, using a dremel.(I use a old soldering iron with a sharp tip to cut my plastics, make sure u open some windows tho)
The window is ready! (This one was sprayed with frosting spray to distribute the light better)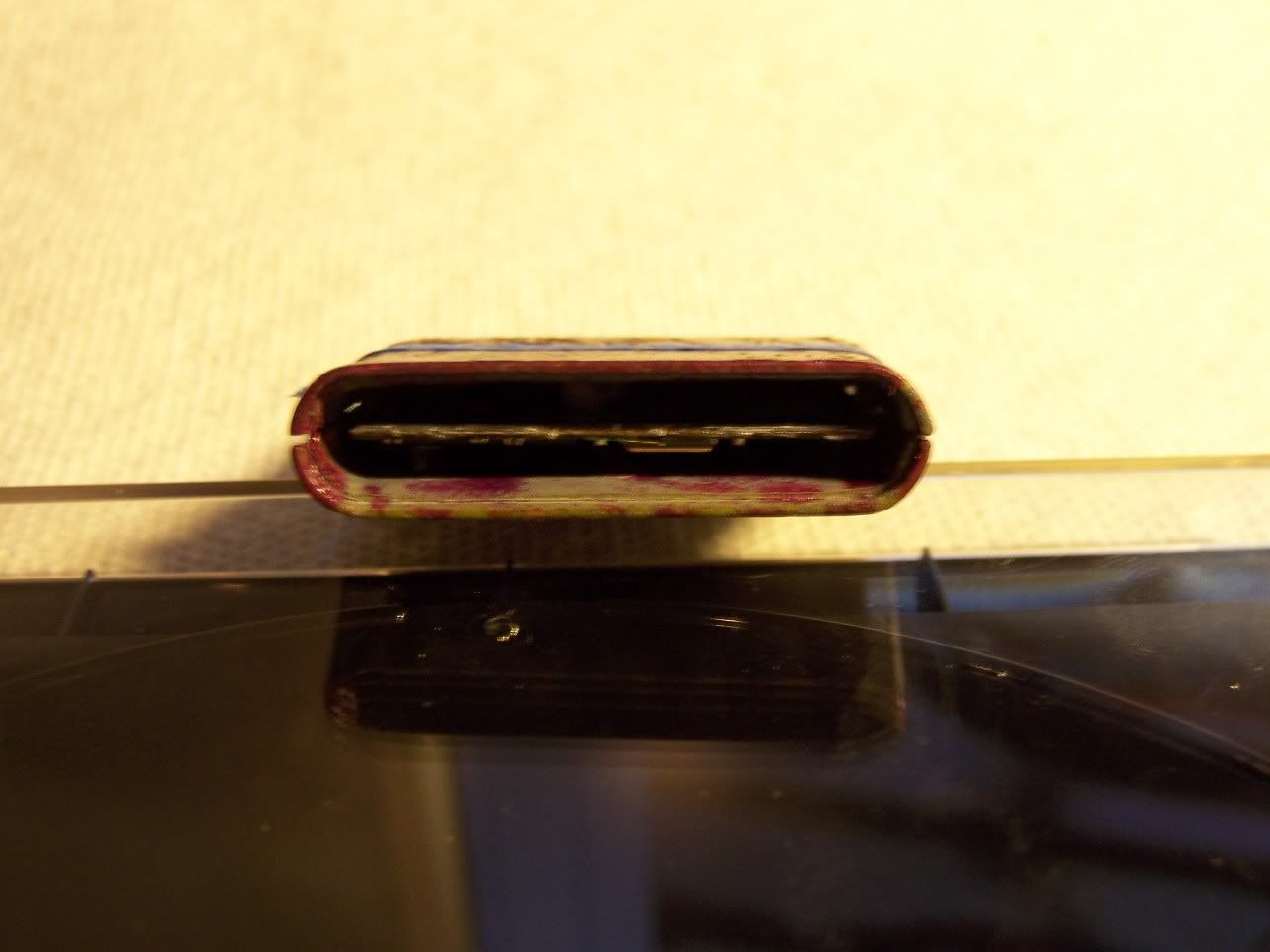 Now cut out the plastic that is under the window, untill it looks like this. Use a file, razor, dremel, whatever.(don't mind the paint needs clear and alot of wetsanding)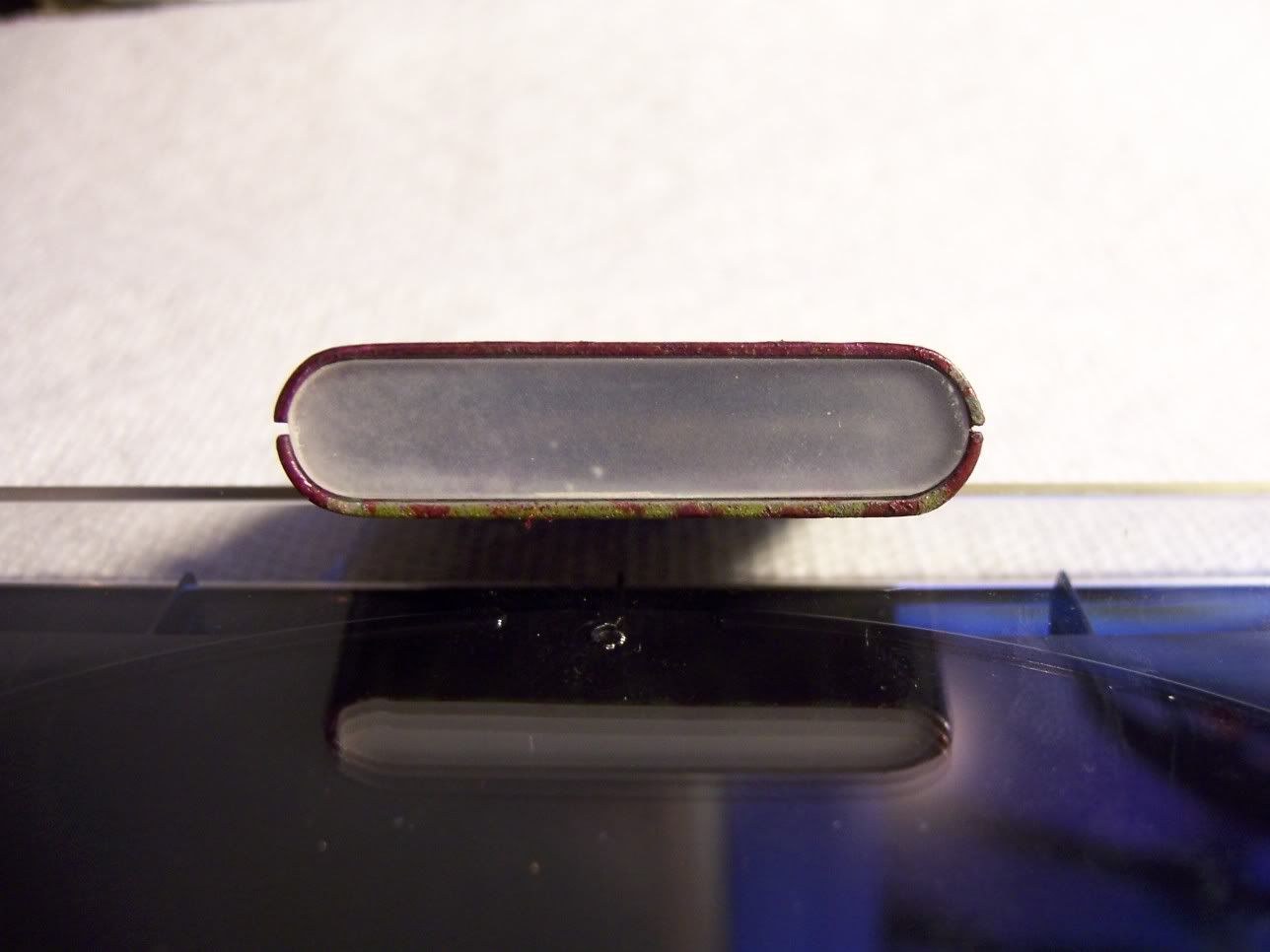 The window should fit right in.
Now the lights....
The only voltage on the memory card is 3.3v. So depending on what led's you use, you might need a resistor or not. Some blue leds wount even light up. To add to the problem, 3mm leds won't even fit. You will need to file them down.That being said lets begin.
This is roughly how much you will need to file the leds down. Maybe a bit more, but make sure you dont expose the insides or the led is dead.
First run two wires from the two power points to the rear. Then solder the led, and resistor to the front. Be very careful not to damage any components on the card. You can put a layer of electric tape under the led's if you like to protect from shorting out.
Solder the led and resistor to this side also. You can run the leds any way you want, one or two resistors(I only had one kind that would even work)
Make sure no soldered points are crossed, and plug in the mem card to test. Let in run for a few min, and make sure everything is working.
Now it's time to put it together. I use crazy glue to to put the case together. Apply small amount to edges and hold firm untill bonded. If you cut your window to be a tight fit, it should pop right in and stay put. It can also be glued in. To do this apply a very small amount of glue onto the edges where the window will rest. Pop in the window, being careful not to get glue onto the vilsible surfaces.
After everything is done it should look like this
Let me know if you have any questions.