things you will need....
1. whatever you are painting
2. paint of choice....(i use spies hecker automotive paint and duopont clearcoat
3. dish washing liquid
4. scotch-brites (grey), or 1000 grit sandpaper(wet\dry)
5. respirator and gloves.....lets keep it safe
first of all preparation is everything when it comes to a good paint job. if you plan to paint plastic parts( contoller, console, ect.) you need to wash it good with soad and water before trying to put any paint on it. plastic parts are made in a mold, silicon release agents are used to keep the plasic from sticking to the molds.....what else does not stick to silicon........oh yeah....paint. so wash it good with soap and water and let it air dry until all the water has evaporated.
now you should have a nice clean part ready for scuffing\sanding.you can either use a scotch-brite to scuff the part........btw this is a scotch-brite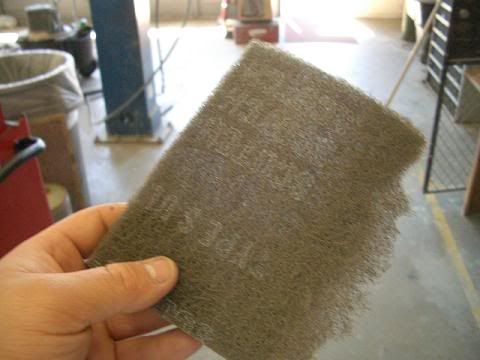 i think you know what sandpaper looks like.......
after skuffing or sanding clean again with soap and water.
the paint.....
well my first coat of paint was an orange metallic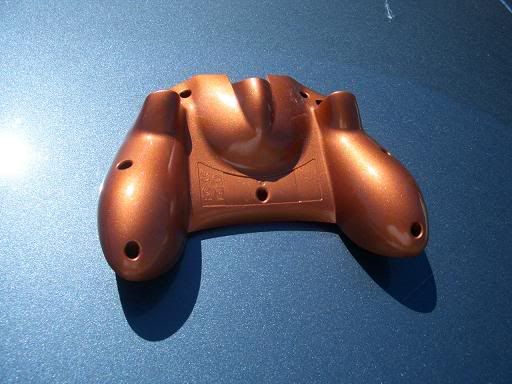 after the orange put a light coat of black and blot it with a crumpled piece of plastic sheeting....i used a torn garbage bag....like so....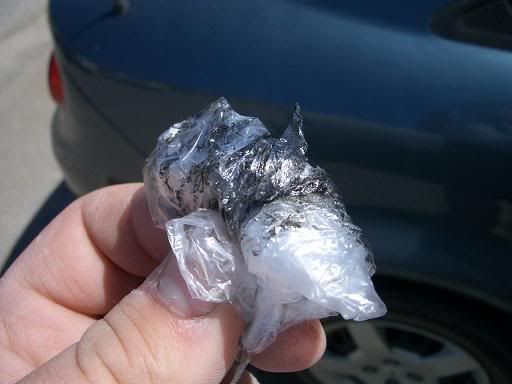 then it should look something like this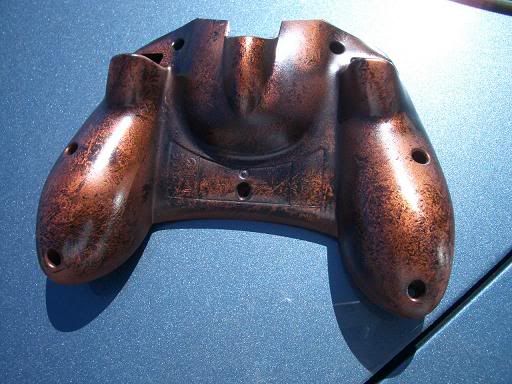 i forgot to mention, you should allow plenty of dry time between coats.........and on that note its time for some red....blot it just like the black......and boooooya
there is your rusted controller.......use the clear coat of your choice......and happy modding