Alright so ive had this in the works for a few months now (i have little time to work on most of my projects due to being busy) but i figgured i have got far enough now to make my 360 worth-while showing.
I spent quite a long time planning this and working out what was suitable to use and what would do a good enough cooling job to keep this all internal in the original 360 case, its been quite challenging through-out to pull this off but i feel i'm now to the stage where when i get the time to work on it and i finish it, everything will go to plan.
I know there have been a few watercooled projects already, and i'm obviously not the first, which to me really doesn't matter, as long as i'm happy with what i create thats all that matters, so please no flammers!
This has tinted plexiglass, two waterblocks, one for the GPU and one for the CPU, a radiator, 12v pump, fill port, reservoir, blue and uv LED's, custom cut DVD window, custom window and paint job, aswell as other modifications which will be seen as i go on later.
(PLEASE REMEMBER ALL PICS ARE JUST SHOWING PROGRESS, NONE OF THESE ARE THE FINISHED PRODUCT AND ARE NOT ASSEMBLED CORRECTLY / FULLY)
Ok so i'll get some of the pics up for you to see my progress:
Here is a pic that shows the tinted pelxiglass window and the radiator mounted in the side:
Here is another view of the top with the window and radiator (before DVD window was cut)
Heres another shot of the top with radiator
This pic shows the DVD window through the pelxiglass after it had just been cut and being peaced back together for a couple of photos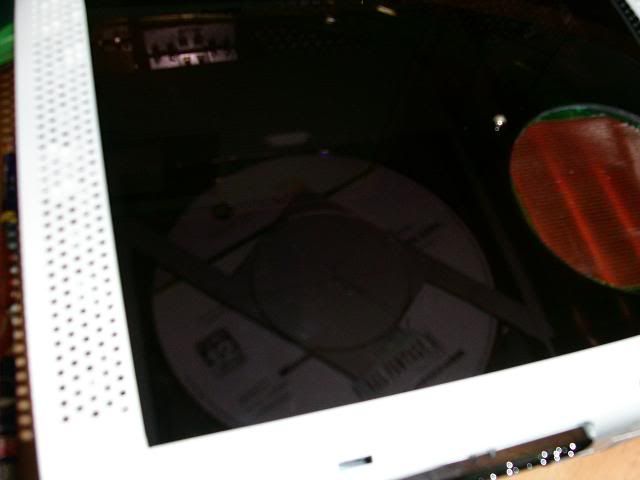 Heres another shot of the DVD window cut out, with the flash pointed directly through the window which allows you to see through the tinted plexi very well. As you can see its a little dusty, don't worry the plexiglass is fine when clean.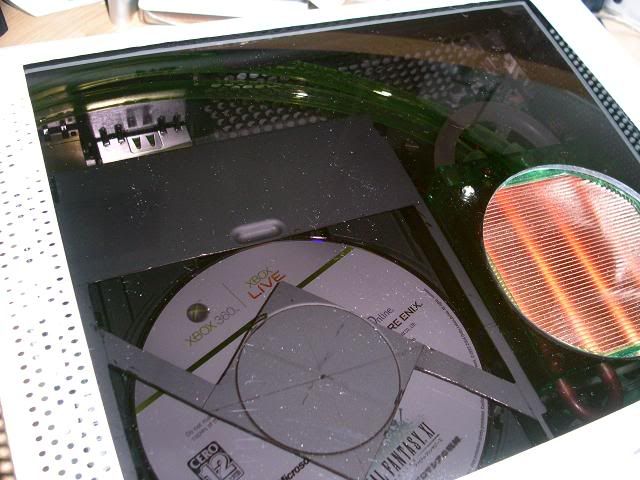 Next i fitted the fill port on the window, this will connect to the reservoir once i get it installed, this uses 1/2 tubing but i have got a barb to fit to the reservoir to plumb it into the system correctly. Also as you can see, the top panel has been primered, it needs some more sanding and some more primer, then i'll move onto painting it.
Heres an overall shot of the progress so far, showing the radiator / fill port etc, as you can see its still got the primer on.
More to follow in a minute....
Ok so heres the DVD window i cut, first i'll show it after just being cut and then i'll post a few pics after ive primered it (i may leave it in the grey colour or may spray it a different colour, i'm not sure yet)
After primering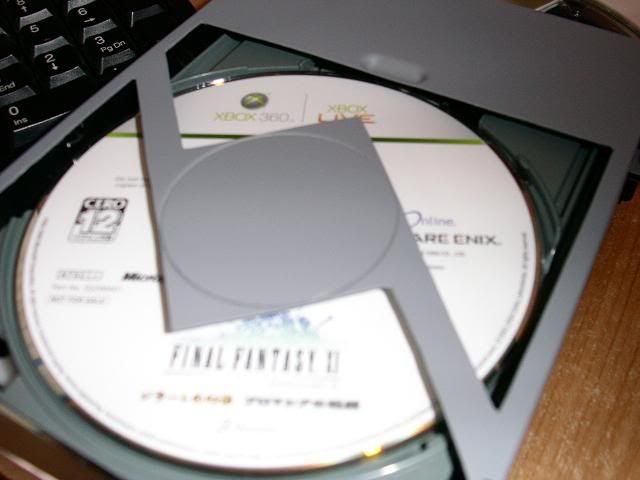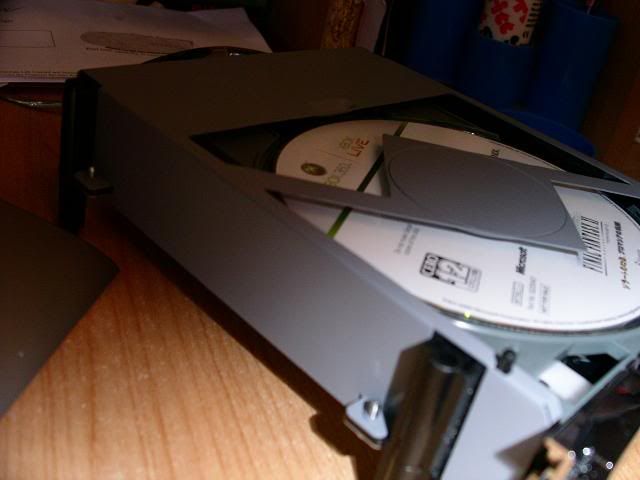 Heres a quick shot that shows the fittings for the CPU water block with the tubing connected to the fittings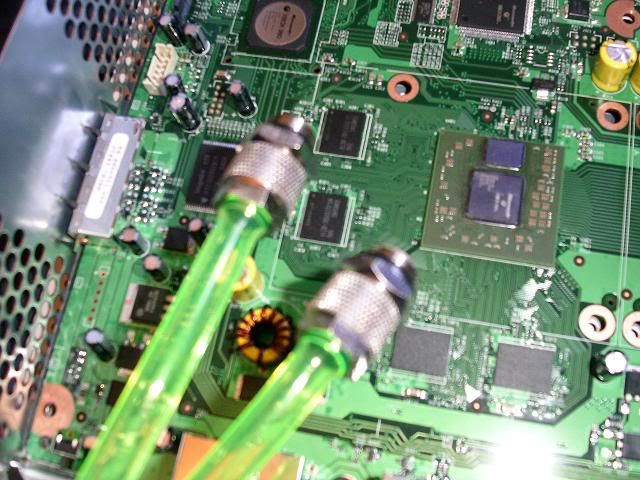 Here we have a photo that shows after i had gave the CPU and GPU abit of a clean up from the old thermal paste, for the CPU waterblock i had to move a couple of capacitors to get the tubing in alright, everything went well and they are now in a safe position and shouldn't cause any problems
Next theres a pic of ther CPU waterblock installed, you can see why i had to move the capacitors, but everything fits nicely
Heres a pic i took once i got the waterblock installed, i just gave a good over-view of the whole thing
I'll post an update when i next do some work, i'm also more then happy to get feedback on all this, and possibly ideas for anyone that wishes to share them. Also don't worry i think ive got everything covered so i shouldn't have any problems.
Cheers
Ok well i realised i did the fill port picture twice, and its combined my posts and won't let me edit the picture as it then says i have too many pictures in that post...
So that leaves me having to post the picture seperatly so here we go again:
An overall view of the thing so far showing the fill port and radiator etc
Edited by Dano2k0, 16 April 2006 - 02:11 PM.