these are pics of my neo-geo xbox..please dont waste your carpetunnel on telling me to paint it cause i wont.. i chose this skin for my arcade machine theme for a reason..hope you enjoy or get some good ideas for your own xboxes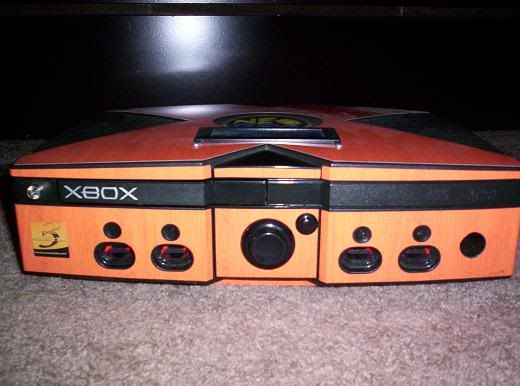 as you can see i have the dvd dongle built into the xbox with a 5v relay to control the 4th port. i have an arcade pushbutton custom done as my eject button and a smaller pushbutton for the power.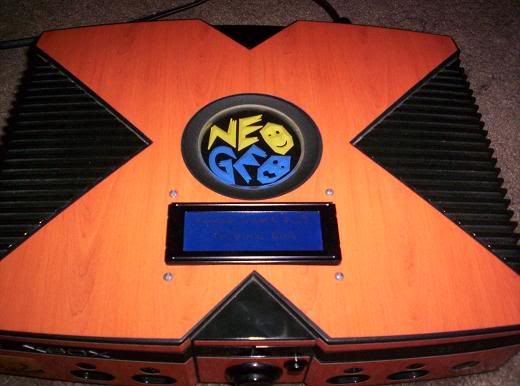 my smartxx lcd built in the top, the lcd says "Please Insert $.25" and a neo-geo jewel made by the great "no remorse 666".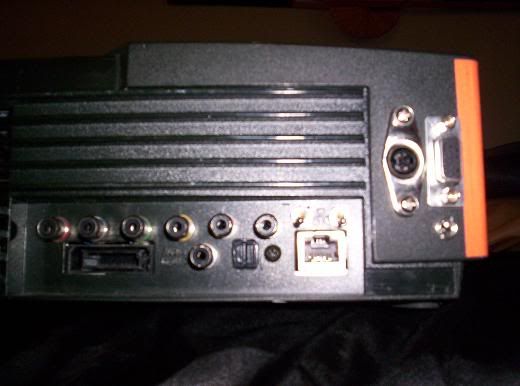 my component, composite, coaxial digital audio, fiber optic, s-video, vga, and pc speaker outputs.
these two pics are my controller port bi-color leds wired to the pcb wires. (board obviously is gone)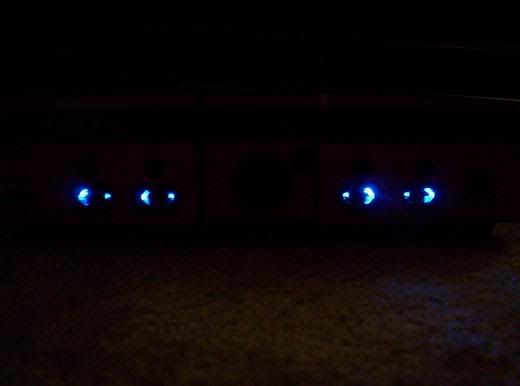 my 4 controllers with the the arcade 1-4 players start button logo custom made jewels from ratemyxbox. (i think. if not would the maker please let me know cause i want more jewels)
my 2 phatboy controllers.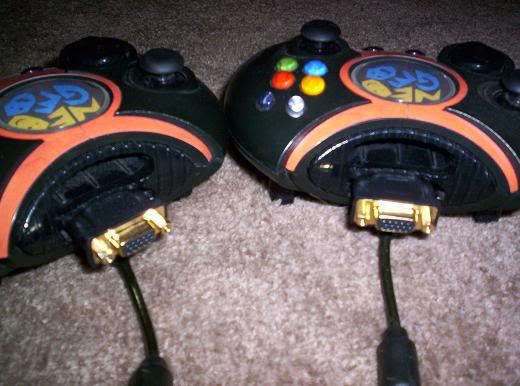 the vga ports for my old skool controllers.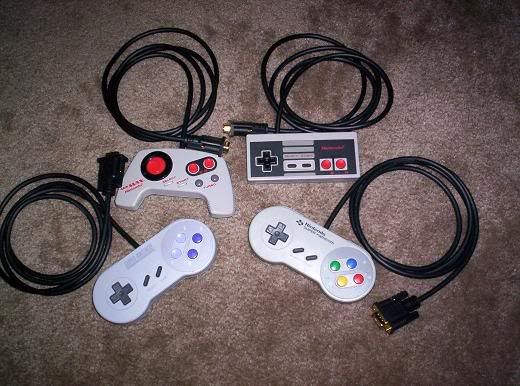 some of my old skool controllers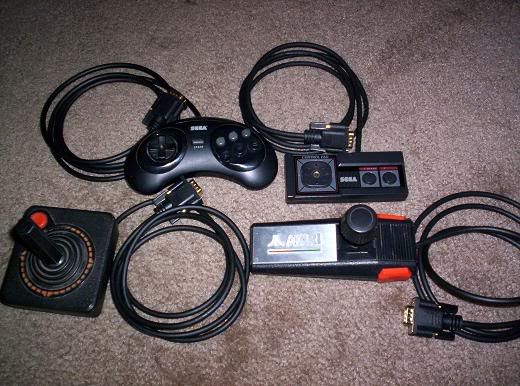 some more of my old skool controllers. i wont bother showing the duplicate controllers. i will show the rest i have later.