Why anyone but me would need this info is beyond me, but I figure I'd share it anyway. These are all of the buttons traces on the Wired and Wireless controllers. Sorry the pics look horrid on these, botophucket keeps resizing my files even though they're well below the 1MB size. If anyone wants better resolution ones PM me and I'll send them to ya, the 1600x800 ones I have look pretty good and you can zoom in on them really close and still see a lot of detail eventhough they're under 1MB in size. On these you can still make out what goes where, but they're not what I consider great at all. The originals are 220MB .psd files I scanned and are around 12000x6500, huge.
I traced all this stuff out to make up some full blown Southpaw controllers (swap D-pad for A,B,X,Y) for a couple of really kool guys, and one jerkass.
If you want to add a button, swap a button or need to repair a trace that got ripped up and a button doesn't work this outta help ya out a good bit.
The reason that the Guide button and Start button aren't traced out is because they have squat to do with the other buttons. They are the only 2 that actually have a "common ground" and are the only 2 buttons on it. All of these traced out here are "entangled" together, like a keypad or keyboard. Sometimes swapping just 2 buttons means you may be dealing with 4 or 5 because of the way they're all laid out in there.
WIRED MATRIX DIAGRAM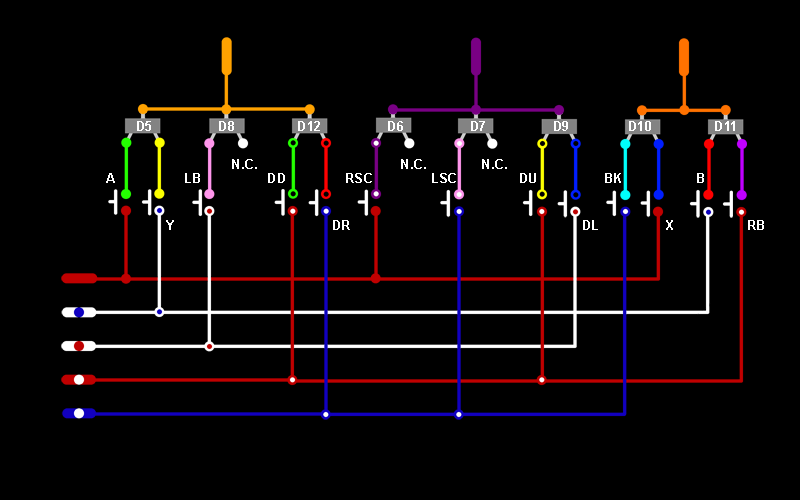 WIRED MATRIX TOP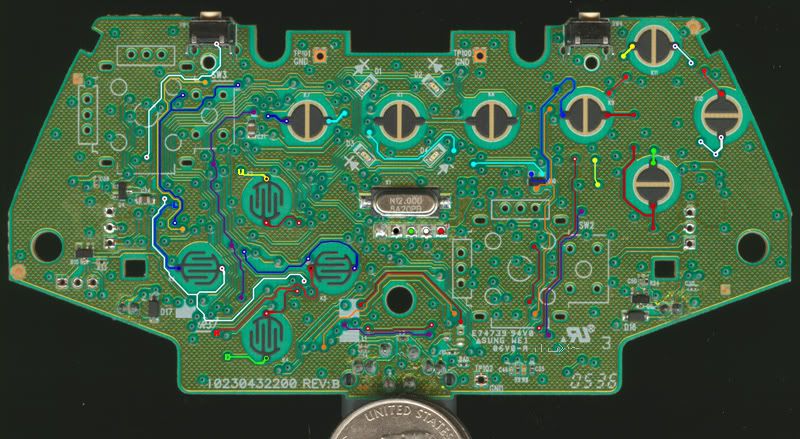 WIRED MATRIX BOTTOM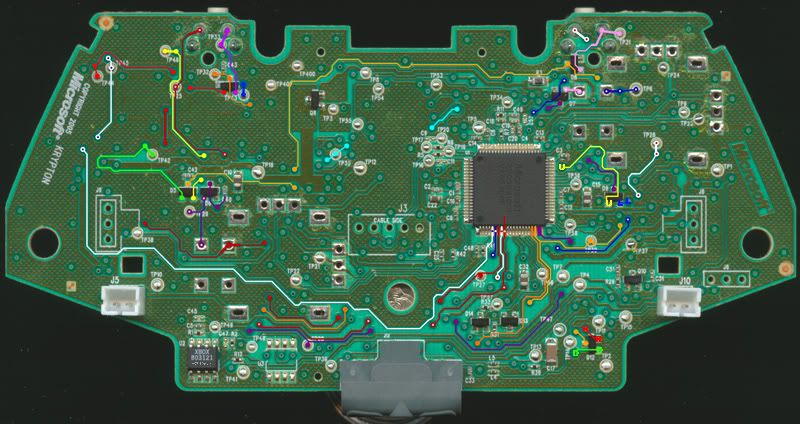 WIRELESS MATRIX DIAGRAM
WIRELESS MATRIX TOP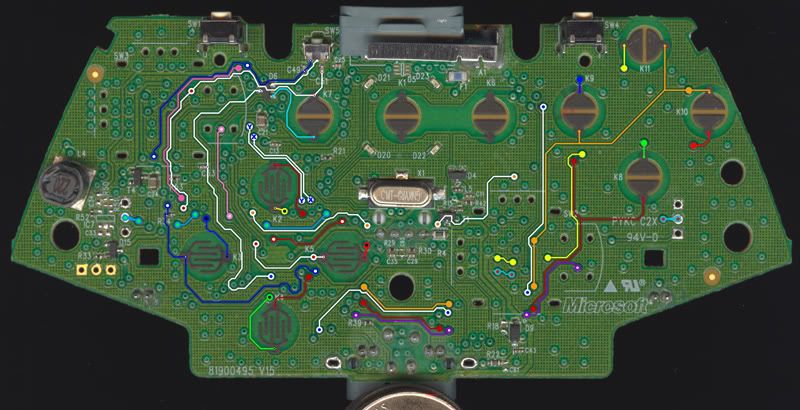 WIRELESS MATRIX BOTTOM
Edited by RDC, 17 February 2009 - 08:11 AM.