Hello all. This is my first project.
I started a while ago with just a chip and a skin thinking i'd never do anything agian, but now im adding on and changing things.
Whats been done: Installed Xenium Ice, sodered pinheader meathod. Installed Slayer's V2.6. Installed Hitachi 80gb HD. Installed Skull Skin. Removed jewel. Bought a completly useless external fan
.
Whats to come: Paint Jewel. Add some glow. Touch up the paint. Mabey turn it into a slim box, but i'll probaly ruin my case. Hardwire Wireless reciver.
And thats my plans as of right now. I know not very original, but im not the most handy with a tool person
.
And heres some pics, click for bigger pics: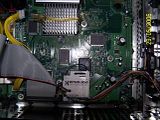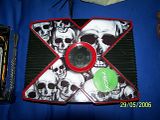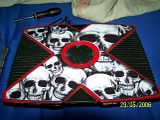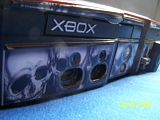 Please comment, add suggestions and point me in the direction of good tutorials if you feel you need to. Peace