OK, I'm sure some of you have tried to remive this piece, say to paint the HDD case or something, then wish to put it back on. The problem is, this thing is fairly thin and weak, and the force needed to remove it often makes a crease in it or something.
Well, here's how you avoid all that!
1. Heat the HDD case ***Very slightly*** with a hair dryer or something, it softens the glue.
2. Now here's the important part. Most attack it from one and and try to peel it up, and it creases in the center. The key is to lightly pry up ALL the way around with a sharp knife.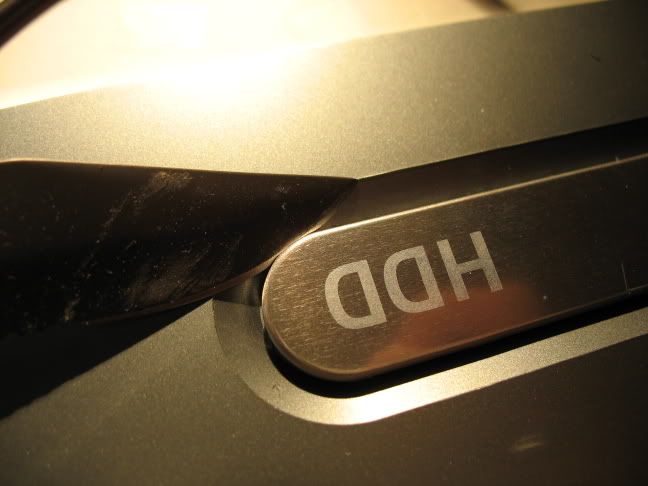 3. Work all the way around, only pry enough until you hear the glue separating slightly.
4. Once you have gone all the way around, go back to one side and start to pry it up: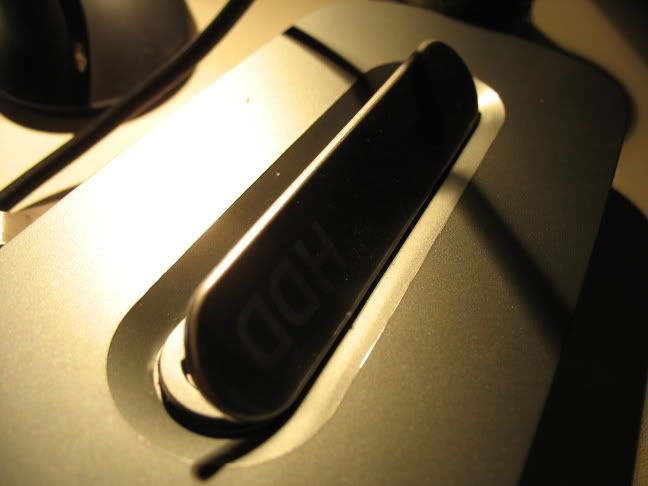 5. Remove it! If you were careful you will now have a perfectly removed bezel with no scratches, bends, or creases.
Cheers,
-Tim