Well, some people might remember my project last summer to make a mini xbox similar to those others have made around here. Unfortunately, I didn't give myself enough time to really finish it, and I wasn't too happy with how it turned out.
It worked great for a year, sitting under a bed. Now that I've got some more free time, though, I'm going back to the drawing board and starting from scratch. Trashing the case, reworking the internals.
One of the things I didn't like about the mini was the missing dvd drive. It was kind of unsightly to be plugging it in the back whenever I wanted to watch a movie. This time around, I'm putting it back...which is usually a problem for a mini. The solution? Mini-fy the dvd drive.
First thing to do was create a new hinge, then chop down the back. The rivets in there are just temporary rods to go through the drilled holes, they work well enough for me to see this works.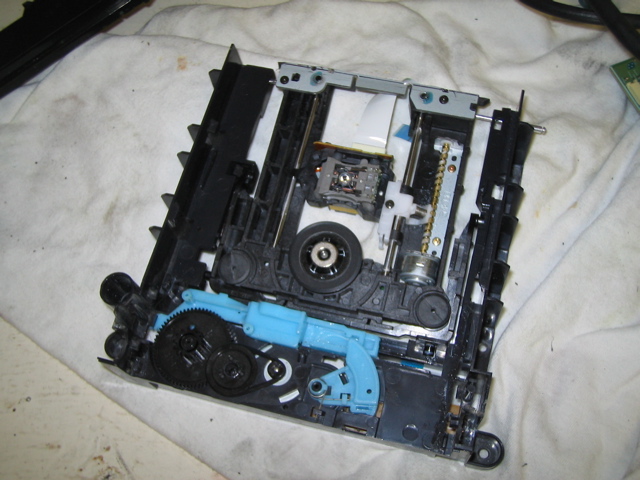 Next, the dvd tray was cut down to size, and the back section was put so it would still function exactly the same. (Sorry for the muddy picture)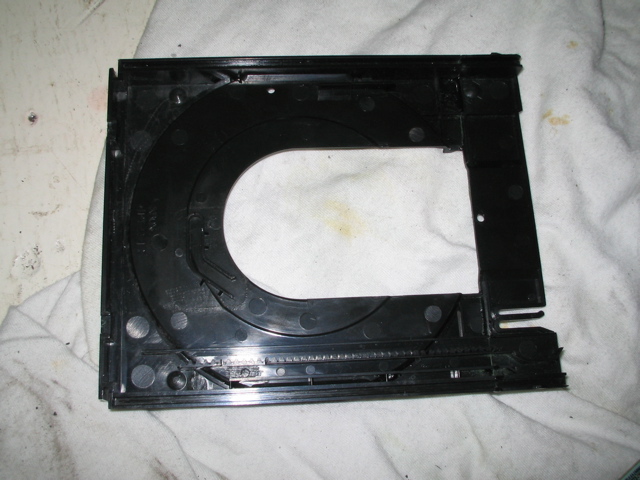 The dvd drive assembled back together, mostly.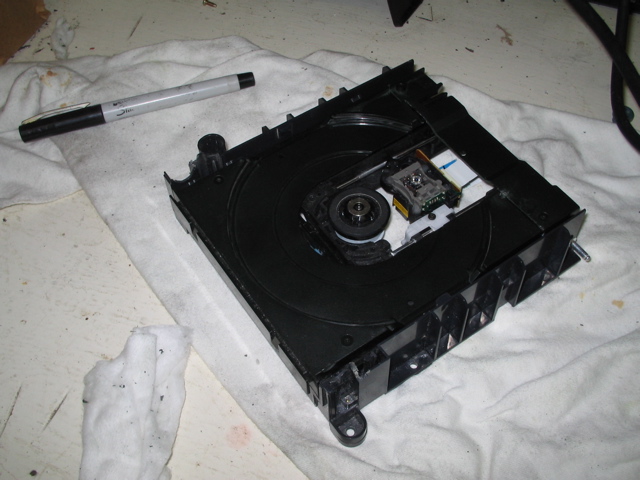 Wouldn't be complete without the classic Halo2 shot. This also shows it sitting in the old dvd tray. You can see that the drive was cut down over 1.5"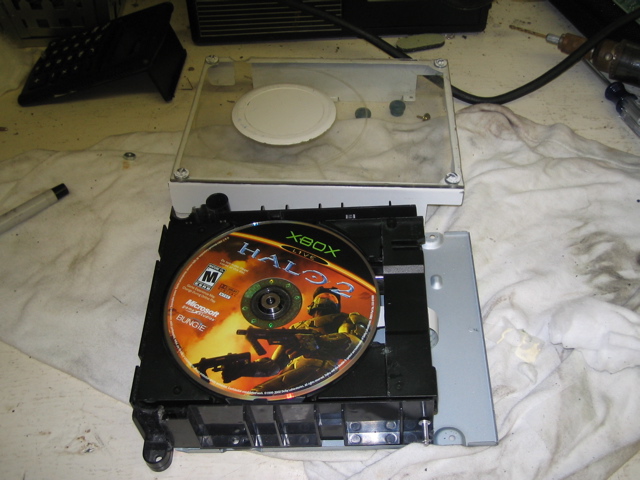 The drive open. It seems to still work the same, I would be surprised if it didn't work under power.
Finally, a bit of a teaser of what's to come. The case will be built from scratch. Plexi and stainless, mmm.