The following tutorial explains in detail how to remove and change the LEDs in the Talismoon fans. No soldering is required for this mod. First, you will need a few things:
1. 3mm LEDs (8)
2. Pliers
3. Something to cut the legs of the LEDs (I used scissors)
For this tutorial I am using 4 blue LEDs and 4 White LEDs. Why am I installing 4 blue LEDs if the fans already comes with them? I purchased the green Talismoon fans and changed my mind on the color I wanted after they shipped it out.
Out of the box the Talismoon fans looked to be of a high quality. Here are some pictures of the fans: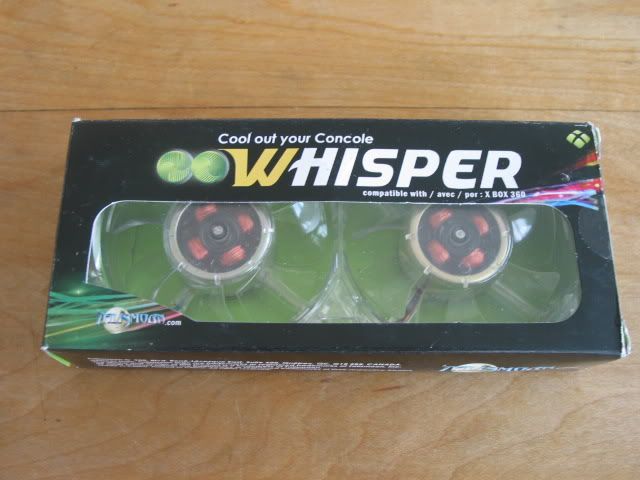 They are very easy to install. Just remove the fan shroud, disconnect the stock fans, and plug the Talismoon fans in.
Changing the LEDs on the Talismoon fans is also very easy. The LEDs come in little holes like this one:
There are several different methods for removing the LEDs:
1.Take your pliers and grab the white connector. Pull the pliers toward you. This pulls the LED out of its hole and you can then disconnect it.
2.Take your pliers and grab the little bit of the LED's body that is sticking out. Pull the LED out and disconnect it from the white connector.
3.Push the LED out of it hole and then grab the newly exposed body of it and pull it out, remove the white connector.
Here are mine with the LEDs removed:
Now that you have the 8 stock LEDs removed all you have to do is to install your new LEDs. The people who made the fans were very nice and labeled the circuit board as shown here: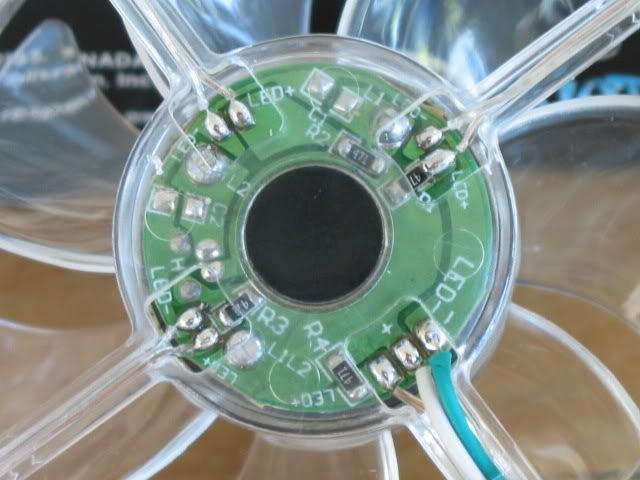 The silver colored wire is the – wire and the copper colored wire is the +. Connect you LEDs accordingly. You can also look at the diagram below to see the polarity of the connectors:
Bend the legs of the LEDs at a 90 degree angle. I tried to bend the legs relatively close to the LED (about 3-4mm away) like so:
Cut the legs of the LEDs to the same size as the stock ones (I'm not sure the exact length). Insert the legs into the connector and place the LED into the small hole that holds it in place. Continue this process with all 8 LEDs.
Install the fan into the console and enjoy!
Now you have your own custom Talismoon Fans with the lighting of your choice.
O'Malley