I've done quite a few Southpaw controller setups for people in the past few months, thanks to GRAW and a few other games lacking the option to do so in game, and I've even had a couple request to swap the D-pad and A,B,X,Y buttons as well, which took awhile to figure out but I got done also. That was fun a thing, to say the least, to figure out on the board and cut traces and rewire this and that so D-pad down was really A and the Y button did D-pad up and so on. But I've been wanting to attempt this type of case mod to go along with that mod for awhile now and see what all the challenges and such might be, well I found out.
This is the victim after several small drill holes and more than a few trips with the X-acto knife around the D-pad and ABXY holders...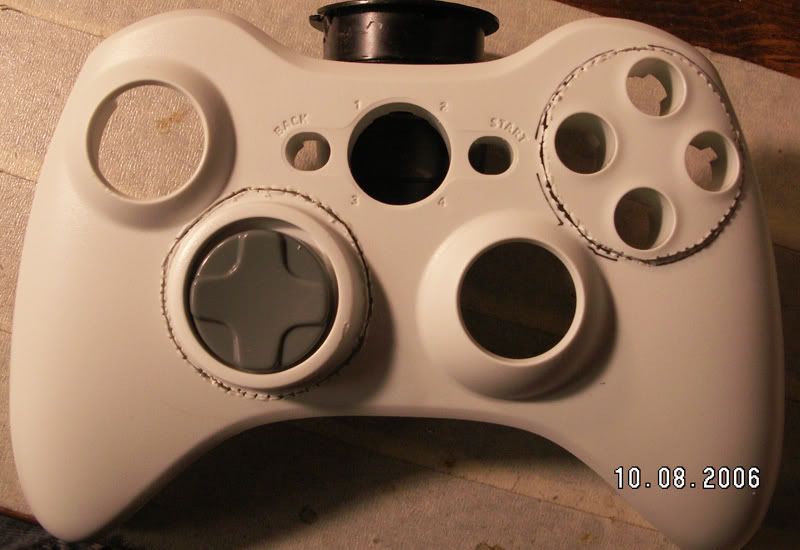 ...and a quick swap to see what it would look like...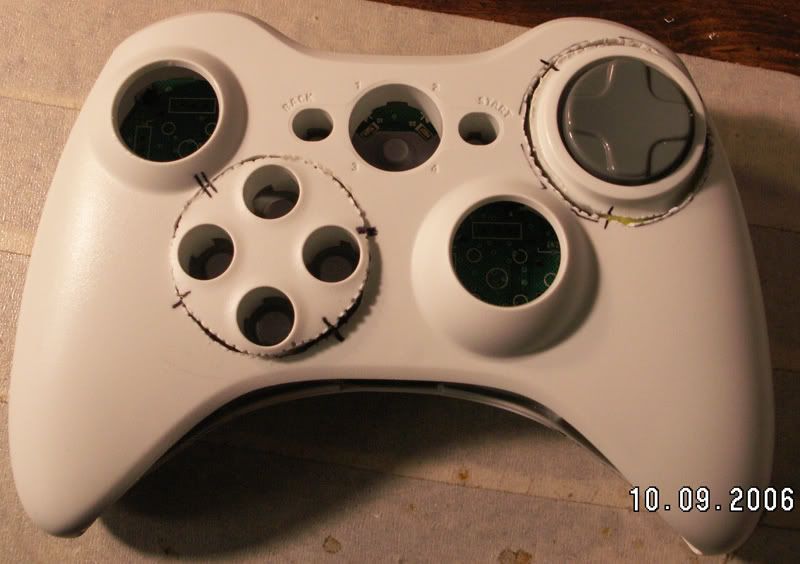 ...and with all the rest of it installed.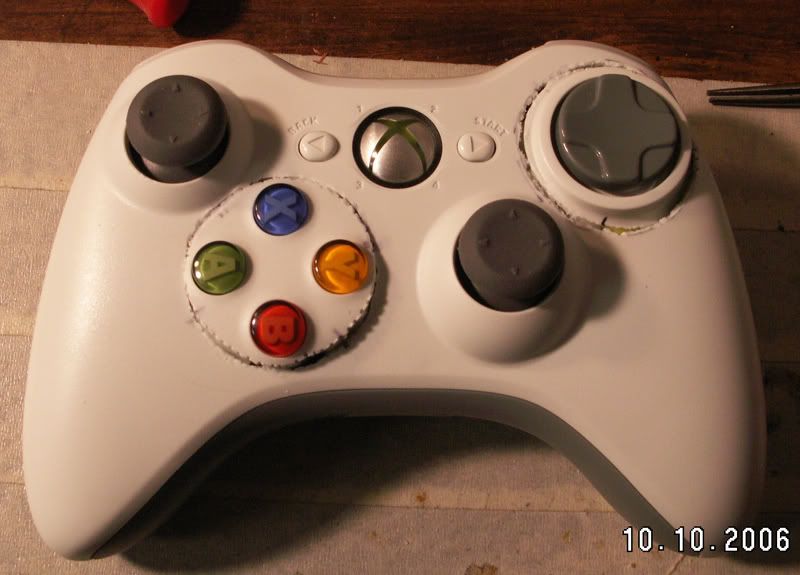 I'm sure you've noticed the buttons are off 90 degrees, that's for 2 reasons. One, it made for flowing with how the controllers already curved and two, it's easier to mess with the buttons in some fashion (either repainting or making new ones, haven't decided exactly yet) than it is to mess with a heap of bondo and such to install them facing the correct way. Even if they were installed correctly, the way the B button is would just suck being on the right, having it at the bottom makes for a better button layout IMO, being curved the way it is.
Plastic Welder is the epoxy of my choice for messing with most plastics, the stuff eats into the two pieces and you'll be lucky if you ever get them back apart if you ever need to, provided they were preped right and glued together correctly in the first place. It's by no means pretty, but it's also not comming loose without a hammer or some other brute force to remove them.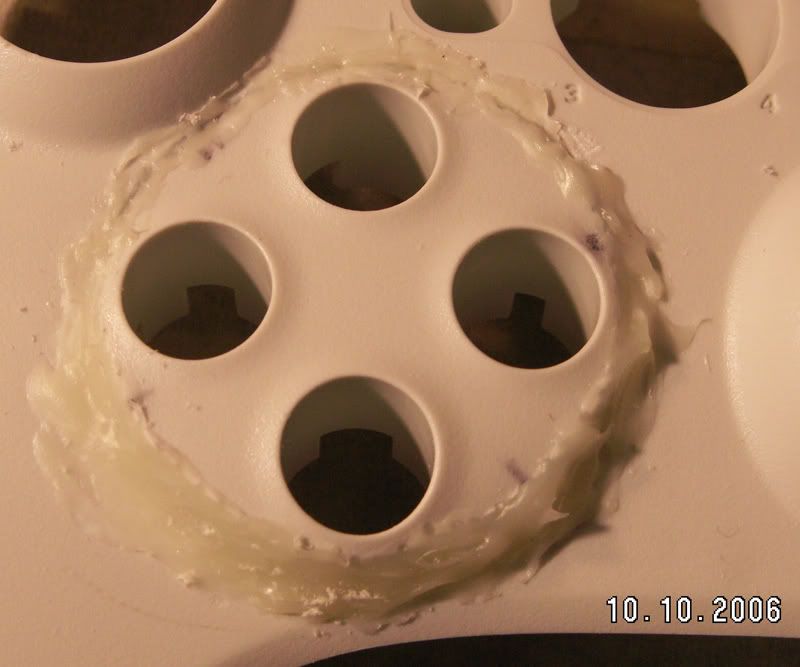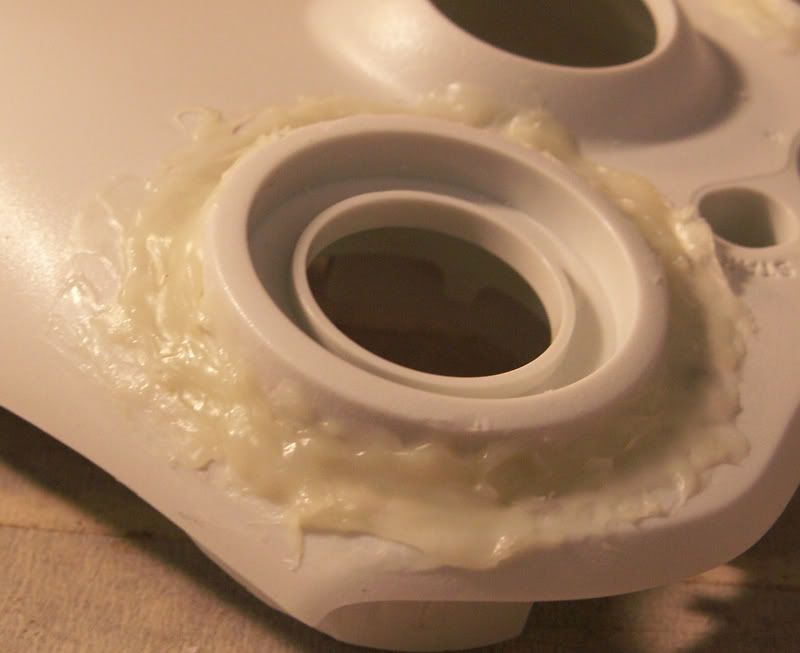 After that had setup good I took the Dremel to it and got it looking more like a controller again. Once the stuff is dry you can mess with it pretty much like most types of plastic. If you take care when mixing it up you shouldn't have many, air bubbles to have to deal with.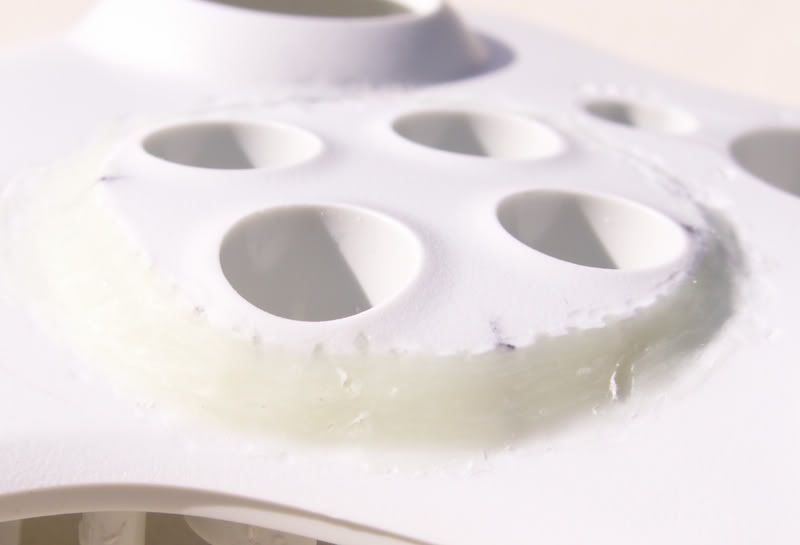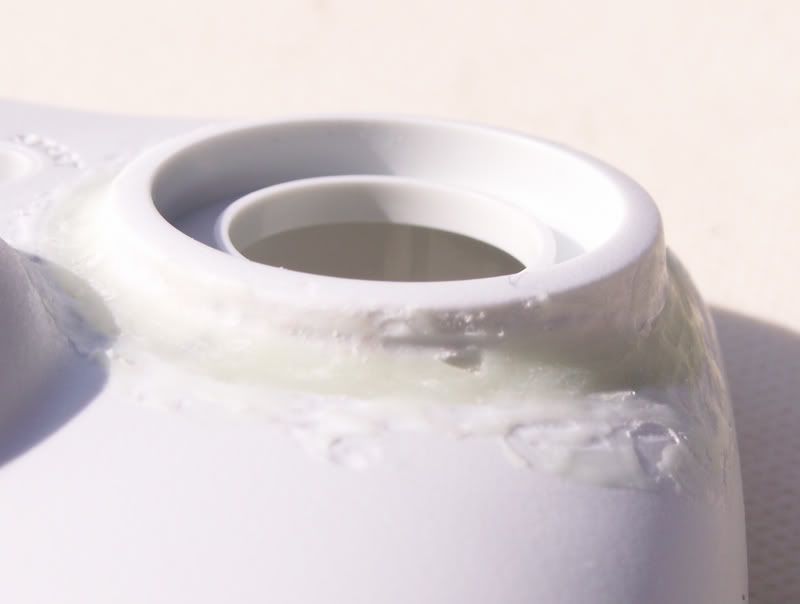 After the Dremel butchering, take waaaay too long to hit all that with sandpaper and get it how ya want, plastic welder dries pretty hard, plus I planned on having to use Bondo and/or Glazing putty to get it all neat looking again anyway.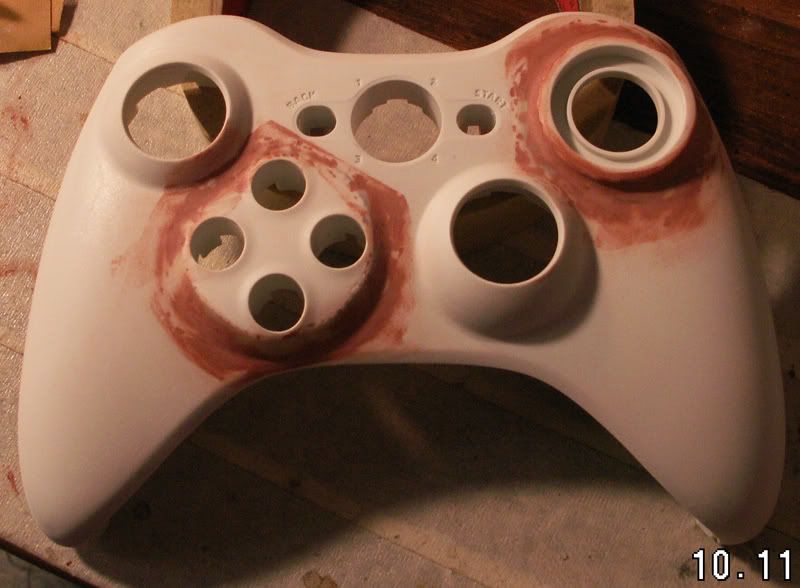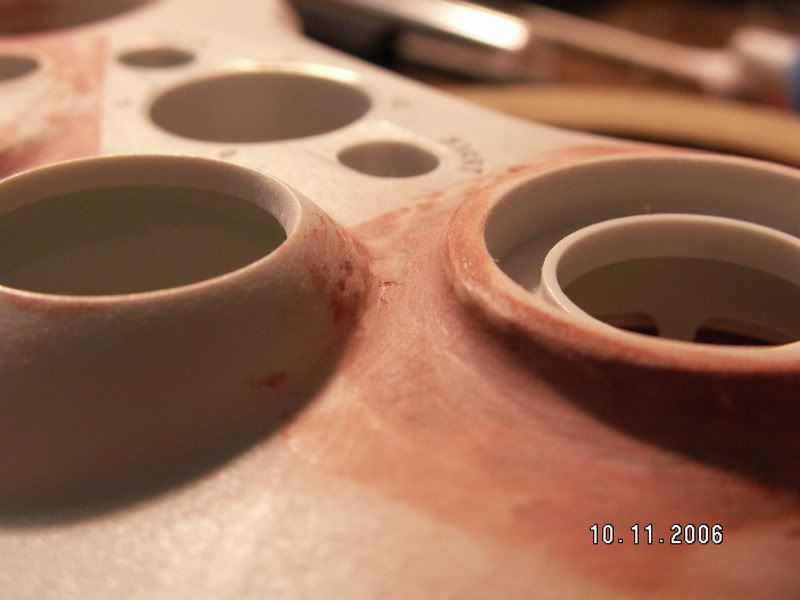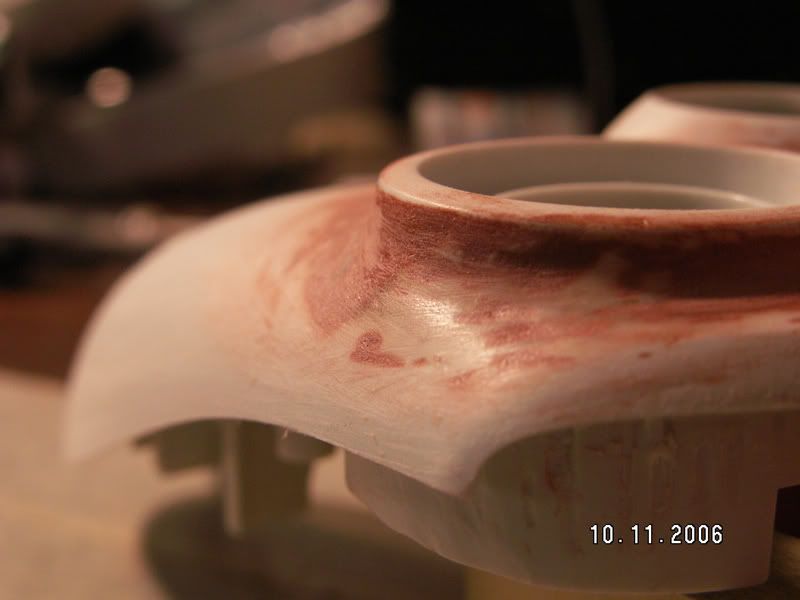 As of now I'm pretty much done with it, painting and I don't get along well at all. Partly because I'm no good at it, and partly because I just don't "dig it" for some reason. If I could have hacked all this out and still kept it looking like a stock controller I would have, alas painting is gonna have to be brought in to finish this thing off so it looks good as well as works. So one of three things will happen, this thing stays looking like it is, perfectly functional but ugly as sin, it gets probably the worst pain job ever from me, or I toss it off to have it done by someone with a really good clue about painting and most likely to have my crap glazing job touched up as well. This is the first time I've tried using the stuff, and as far as I know, the first time anyones swapped the D-pad and A,B,X,Y buttons physically.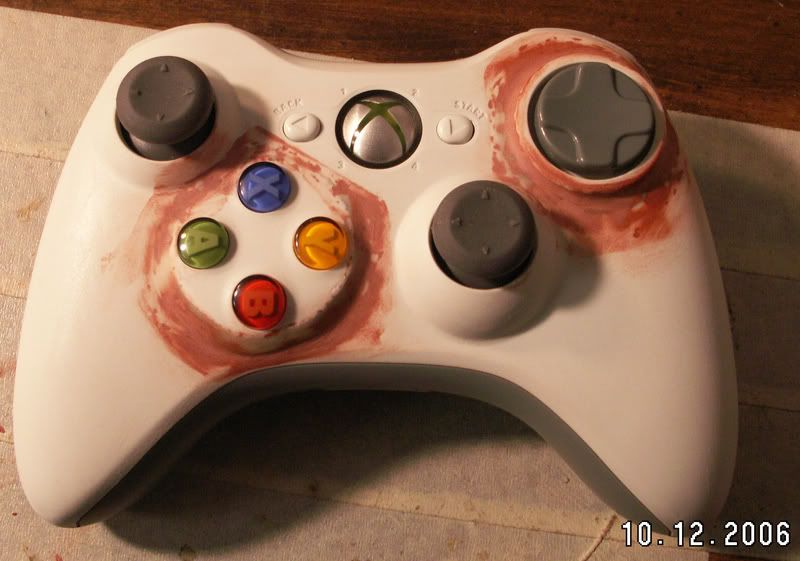 It'll probably be awhile before I get around to even trying a paint job on it, I don't have a good indoor place to have at it and the weather has been crap for painting outdoors here with wind and all. Plus I haven't decided if this will be a Wired or Wireless and wanna paint it all at once and be done with it if I'm to do it. I'll never use the thing at all, I'm right handed and play with default controls in most games, this was just something mainly to see if I could do it and try out some things I've never used or done before. Any questions, comments or tips, aside from just about everythig I've read on here for painting tips, are more than welcome.