I didn't see one of these in the tutorials section but know this has been discussed before, so I just decided to make a, I hope, decent enough one for people to follow. There's no really great reason I can think of for tearing the AA pack apart, but if yer gonna do it ya may as well do it without destroying it.
You'll need an X-acto knife with a decent blade on it, a socket around the size of a AA battery (3/8", 10mm or so), or just the battery itself will do, and then some super glue to put it back together.
Start off by going down both sides of the battery pack with the X-acto knife where the two are joined.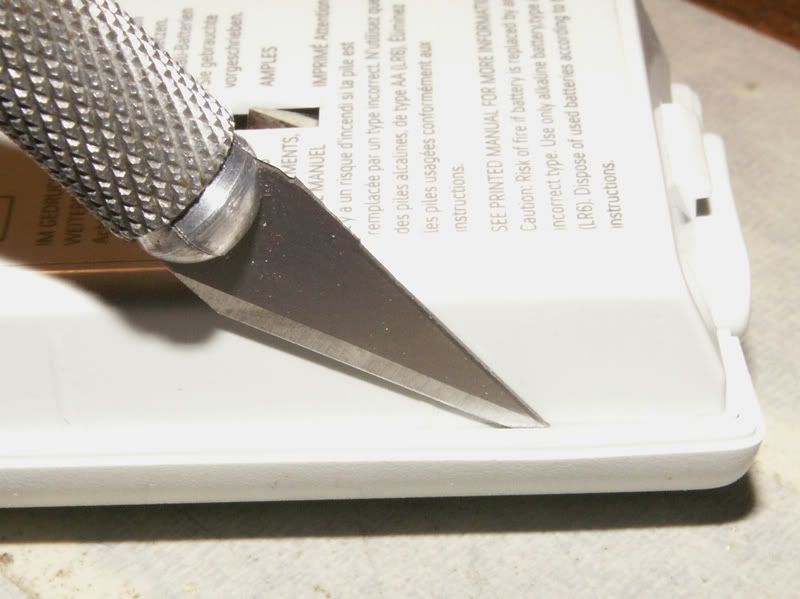 You don't have to press hard at all, just a steady firm pressure is all ya need. Don't try to pry or twist the halves apart with the blade, just let it do that part of it for you. All that's needed is to move in a slow straight line.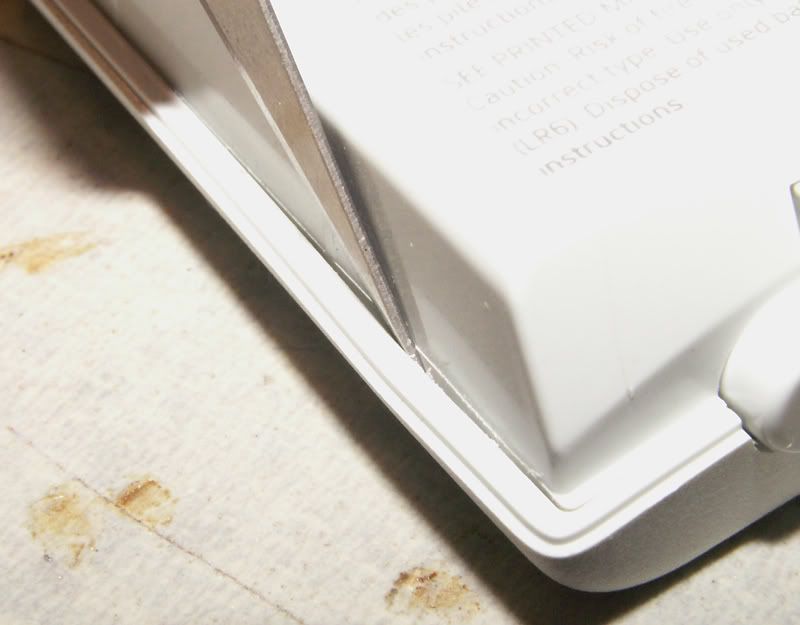 You should hear a few creaks and cracks as you move the blade along. Do both sides a couple of times. You shouldn't hear any more cracking when you've gotten it started to break loose.
After that's done, take your socket and place it were the battery would go, pick either side it makes no difference. You can also just use a AA battery for this part, just put it half way in so you still have a "handle" to pry on.
Hold the pack flat on the table by the sides and press down, then pull up on the handle/battery a little bit, it should "pop" right apart without too much force. Once one side is done, the other side can be broken loose the same way or with just a little pulling apart on the two halves.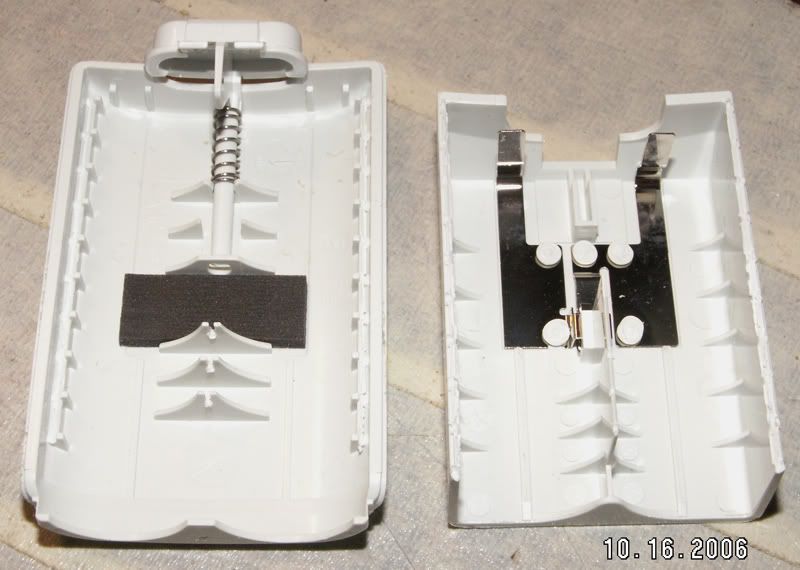 When you remove the button make sure ya don't lose the spring that's on there.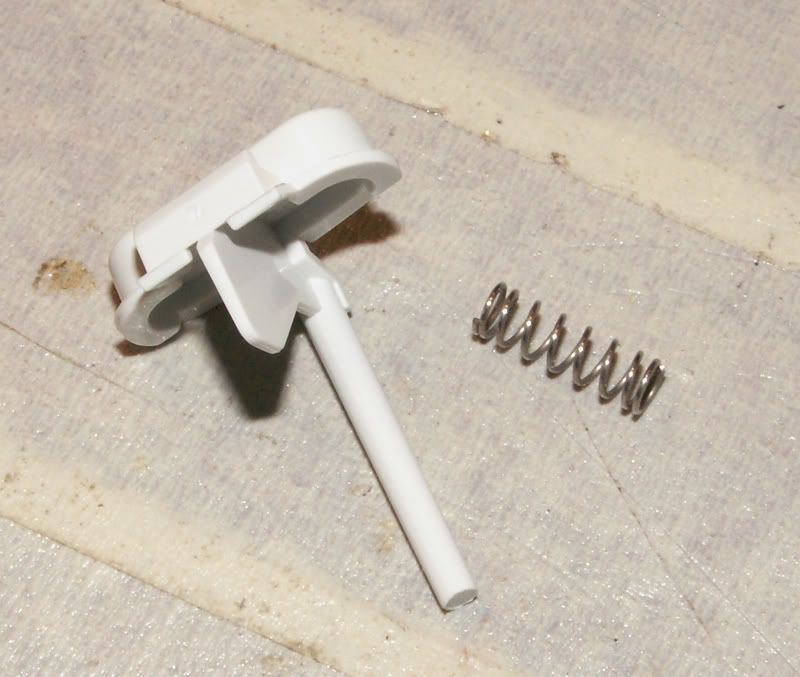 If you want to remove the contacts, for whatever reason, they're held in by five small plastic posts that have been melted and pressed down to keep them in place.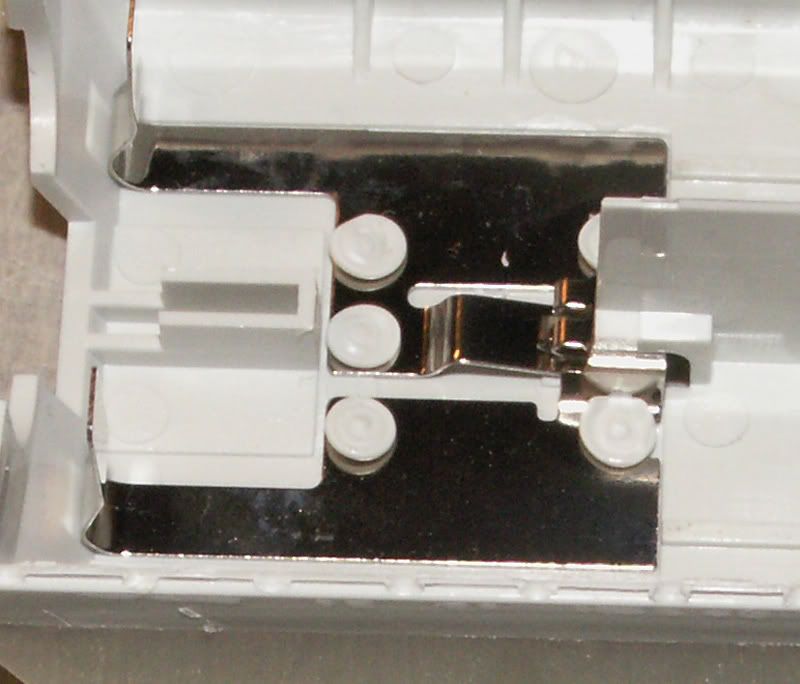 Just go around the outside edge and pry up with an X-acto knife or small flathead screwdriver until all that's left is the "post" in the center. DON'T just cut it off, you'll want a little bit of that post remaining if you're planning on putting it back together. To reinstall them you'll need to glue them back in or use a soldering iron and melt the little bit of post that's left to flatten it out sorta like it was before.
When you go to put it all back together that button can be a little pain in the rear. Once you have it in place it's best to keep ahold of it and pressed in, the spring will push it right back out if ya let go. Once ya have the button held in, use a few drops of super glue along each side and one in the center. Use a little bit, there's no need at all to run a bead down the whole length of both sides, you'll just make a mess. Also if you painted it while it was apart and there is ANY paint at all in these spots, or the corresponding spots on the other half, remove it first before you go putting the glue on.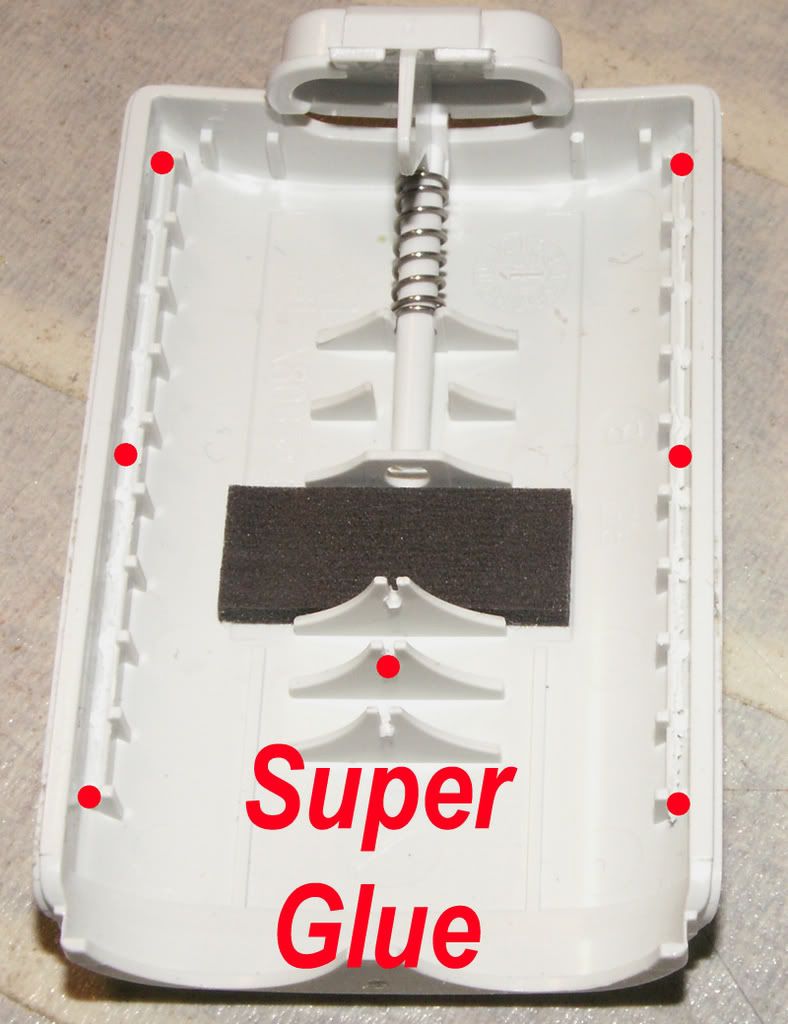 Once ya have it glued up and the halves back together, keep them pressed together pretty good for a few minutes at least, a couple of rubber bands wrapped around there will keep it held together good so you can just let it sit and the glue can dry real good while you tear up something else.
Edited by RDC, 16 October 2006 - 04:34 PM.