Hey all, ive been away from these forums for about 7 months but while i was here i bought and sold from numerous people.
Today i currently have for sale two(2) official MS White Faceplates (The ones that come with a new 360) I have this many because my 360 broke a few times and they let me keep the faceplates every time i had to mail my console back. I know many people like to use the blank faceplates for airbrushing, and designing your own faceplate, so i thought i would try and sell them on XBS before i went to ebay.
Im currently looking for $14.99 + $5 shipping to anywhere in the US.
I can sell them individually or together, whatever your needs are.
If you would like to purchase them together i would take $25 for both.
Thanks for checking out my thread and feel free to email/PM me anytime.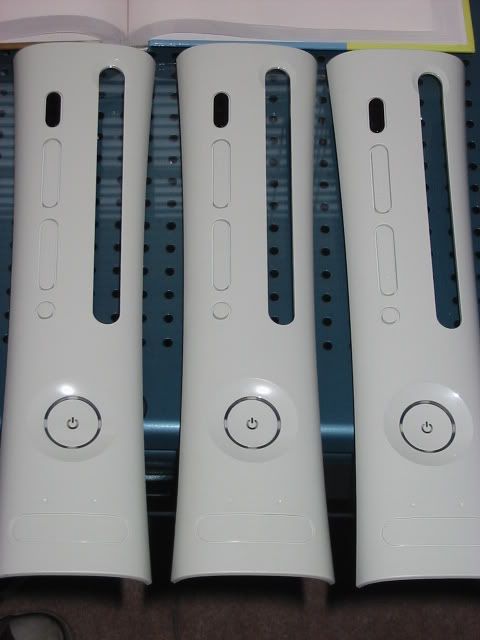 Edited by ximmortalxxkingx, 28 November 2006 - 10:15 PM.