As the title says I have a brand new modded Xbox for sale including 4 new sealed original games (Halo 2, Forza, PGR2 and Fable). Xbox is retail packaged and has only been open once to upgrade. It has XBMC 2.0.1 installed as the dash with MC360 as the skin. Also has emulators and apps installed too but I can add/remove/set up the Xbox exactly how you want before posting.
PM me with offers, postage will be £15 or it can be collected in person from south Lanarkshire, SCOTLAND. I don't have any xbox-scene refs at the moment because I've never sold anything on here before but I'm a regular and daily poster here and I'll be happy to send you a link to my eBay feedback with over 176 positve comments. I'm also Paypal verified and have been for well over a year.
Any questions just ask. Picture below shows actual item still boxed with games. Video shows xbox in action through my capture card and me demonstrating some of its features.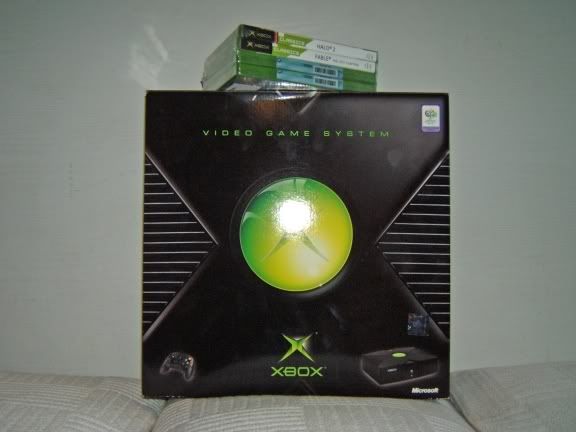 Xbox Demo Video
Note to Mods, If I've breached any rules please go easy on me this is the first time I've sold anything on here. Only original sealed retail games are supplied with this Xbox no backup or copied material.