alrighty, i take no responsibilities if you screw up your xbox painting it or even dropping it or something when drawing your gear, blah blah blah.

heres a tutorial for those of you perfectionists that are thinking about doing a gears of war xbox, and dont want to eyeball everything.
if some simple tools that almost everyone has laying in their junk-drawer.

sorry for the big pictures but its hard to see because you need to draw lightly with your pencile

lets start with the supplies, you need

~xbox 360
~ruler
~PENCILE
~some way to erase the pencil
~a compass
~a protractor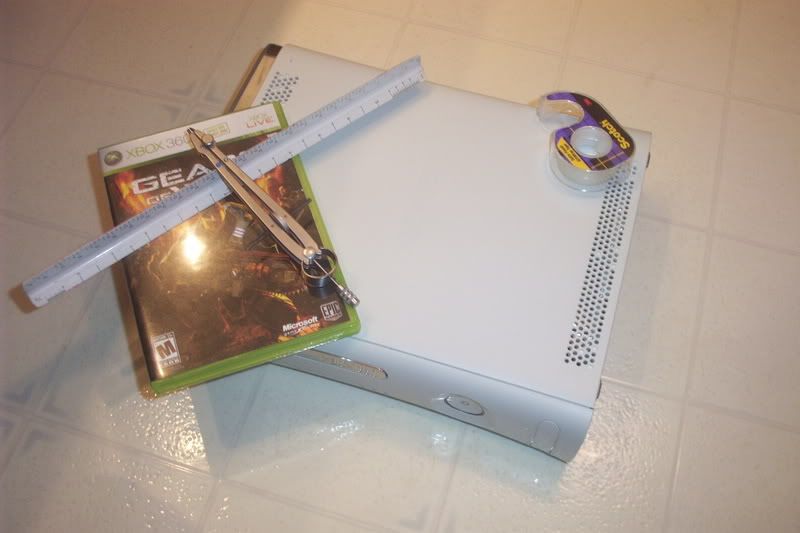 now draw your circle with your compass, mine has a radius of 7cm, so that means the diameter is 14cm
first put some scotch tape down so you dont make a small hole in your case. i chose my middle to be the middle of the second x in xbox, but you can make it anywhere you like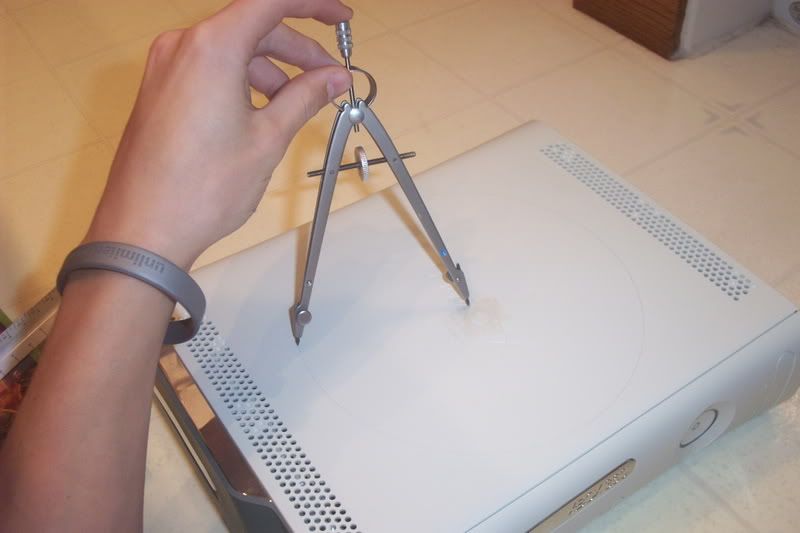 now we look at our gear picture, and we see it has 8 teeth. so if we need to skip a line for every gear thats 8X2 which is 16. 360 degrees divided by 16 is 22.5 degrees. take your protractor, start with a starter line and measure 22.5 degrees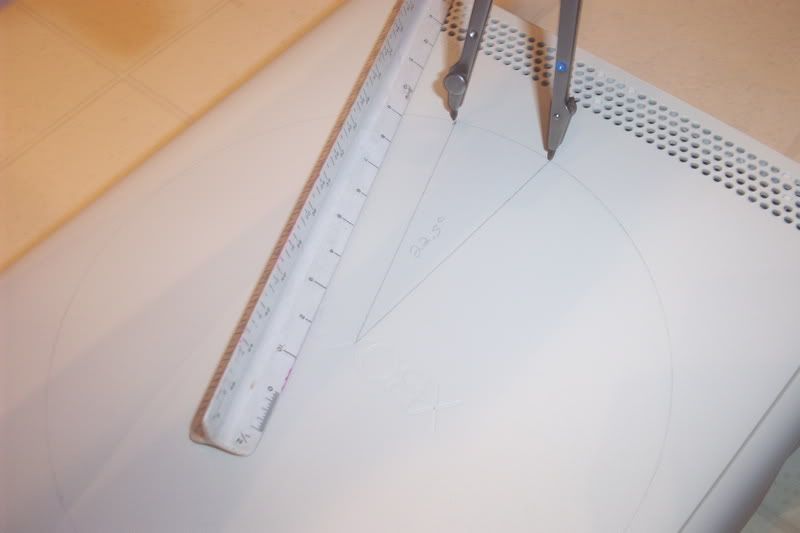 now measure that length around the outside with your compass, and SWOOP it around like so, to make another mark the equal distance, and do that the entire way around the circle. at the end you should have 16 marks and they should all be equal distance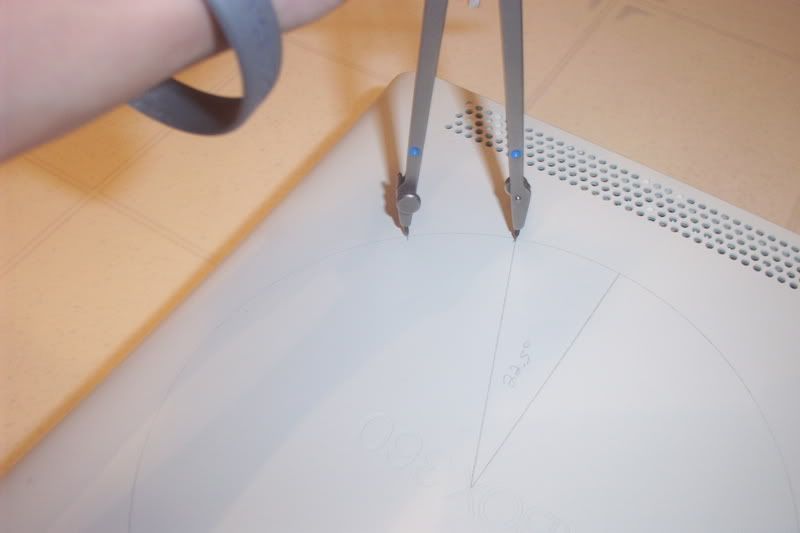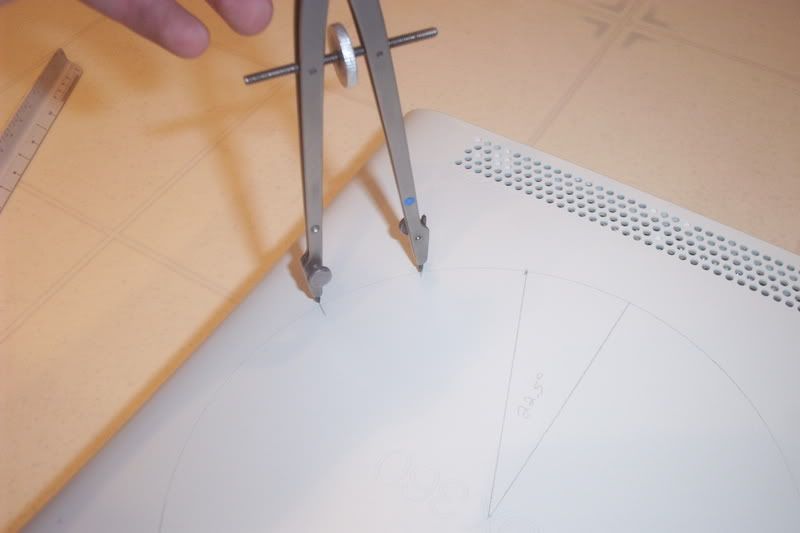 now we take our ruler and connect all the points to the center point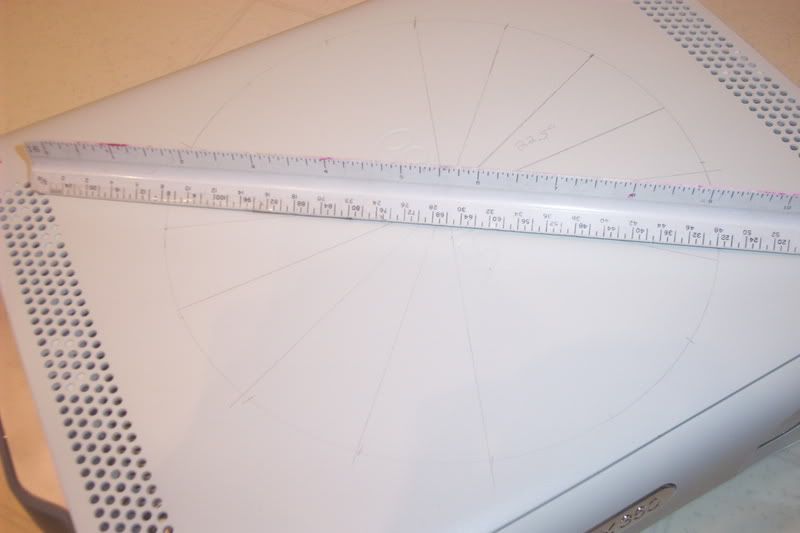 now erase the extra lines and outline your outer lines using your straight egde you make them straight. do it like line-skip-line-skip-line-skip. you should have 8 lines. now connect the lines to thier opposites and it should look like the kikos symbol or w/e lol


now connect the lines to thier opposites and it should look like the kikos symbol or w/e lol. after you have that make another smaller circle with your compass. just eyeball the distance, this will be how long your teeth will end up on your gear

connect and outline the curved lines to make them straight as showed in the picture.


it will look like this


erase all the other lines and you have yourself a gear


now you can add your effects to the gears, and make them look as though in the picture, but at least you know you will have an exact expert copy of the gear!
p.s. your on your own with the skull!


mabey you guys could add this to the tuts list?

also...
not practacle exactly, but if you have some extra time or just want it to look the way it should, its a good idea

andddd. sorry for my horrible punctuation, grammar, and spelling. but remember guys, th1s i5 th3 1nt3rn3t, nothing has to be perfect.
usually!