I have posted this on several forums. I just found this subforum so I figured Id share.
As some of you might know that when you connect more than 1 Wiimote to the console that those controllers light up on the bottom with their respective port, with their own cursor on screen. The on screen cursor also has its own color. (i.e. 1P-green, 2P-Red, 3P-Green, 4P-Gold) I have long grown from the "hey it has an led change it!" mentality and wanted to do something a little more logical. Instead of all blue I did it for their respective colors. (From factory all the leds are blue)
I won't bother with posting in process pics or experiments I did. So here is the final product.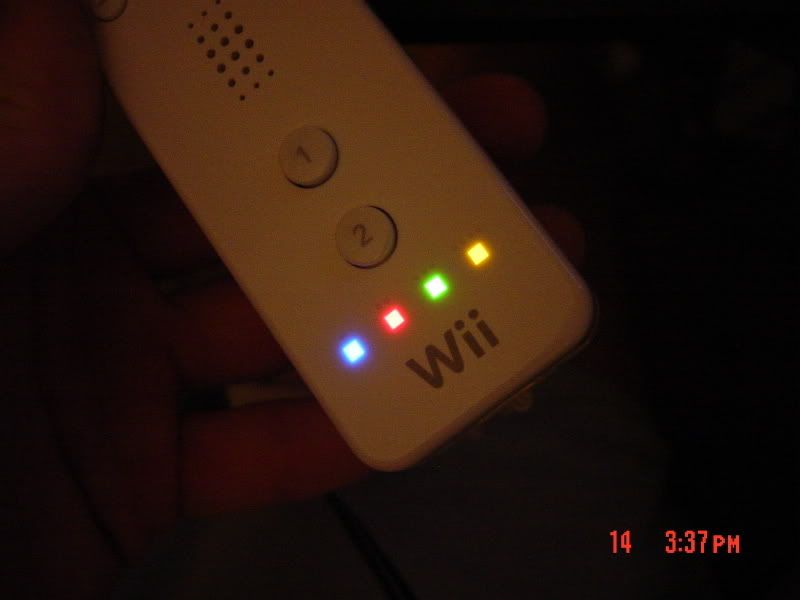 Flash made this one look bad \/\/
Finally Done.