Well i have decided to do this because the only tutorial has no pics.(had but they were removed)
---this is my first tutorial so it might suck
--note-- this WILL void your warrenty and i take no Responsibility
-So i give lots of credit to
BoNg420
and the person who helped him
[-elmo-]
-i used these topics to help me.
--
Here
and
HERE
I guess i will get started now
Supplies
-xbox 360 & original hdd
-wire cutters
-sata cable
-sata to molex power cable(I also used a molex cable extender, not needed for you)
-wire, soldering iron, electrical tape, and solder
-hot glue gun and glue
First
Strip the side of the sata cable that dosent go into the hard drive (make a mark on the cable of the side with the L shape in the connector or the drop off)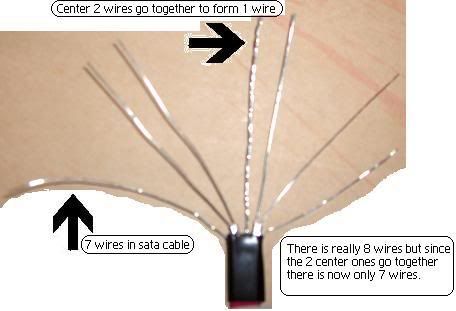 On the sata to molex cable cut the molex connector off along with one black and the yellow cable, strip one black and the red cables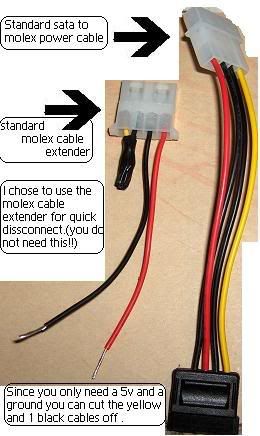 solder the red wire to a 5v source and the black wire to a ground. Find them
Here
OR
Here
Back to the sata cable
solder the wires to the pins behind the original hdd connector (look at the pic)
Pin 7 is on the side that the L or the drop off was located(on the cable)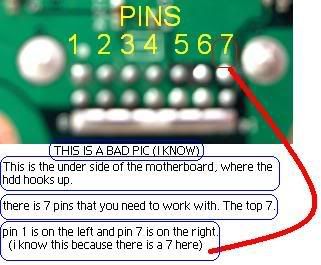 That is all you really have to do
you might want to cover all you soldering points with hot glue
you might also want to add a switch the the power cable so that you can plug another hdd in the regular place and not have to dissconnect this one!!!
Mod Edit:
heres a more clear image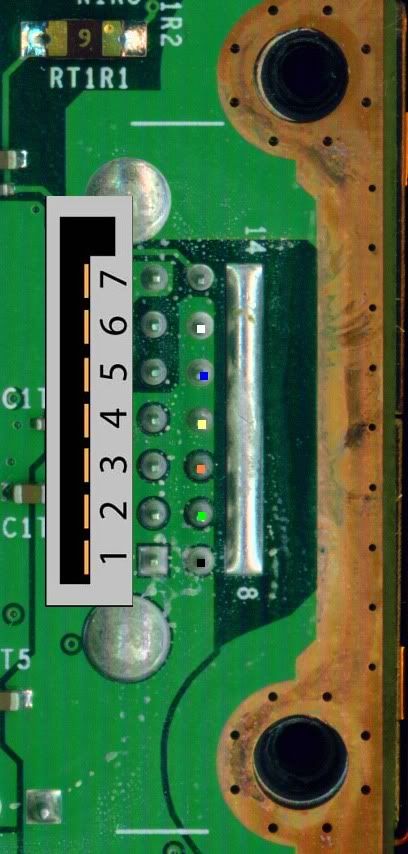 right side pin colors correspond with the stock hdd cable wires, black green and orange are ground, yellow blue and white are +5v.
Edited by Grim187, 06 September 2009 - 12:36 AM.