Making Xbox 1 backups with 5.2 Samsung firmware
What you will need
1. A brain
2. XDVDMulleterBeta3 (Xbins)
3. DvdInfoPro (dvdinfopro.com)
4. ImgBurn (http://www.imgburn.com/)
5. Good Media (+r)(I used memorex +r's)
6. A DVD burner that supports book type settings.
1. Open DvdInfoPro and go to booktype settings.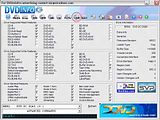 2. Now select DVD-ROM, and click the 2 buttons below it
Note: if you have NERO installed on your computer it automatically changes your booktype.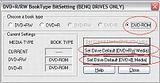 3. Now that your booktype is set lets make the ISO. Open XDVDMulleterBeta3 and select make new ISO. Then select make ISO from folder. Then pick a folder that would contain all the elements of the disk root folder. Note: the xbe wont appear only the folders. I am making a halo2 disk, the folder I picked (halo2disk) contains all the elements that go in the root of the game. Now select ok.
4. Select create a standard ISO (xbox1 or Xtreme5+)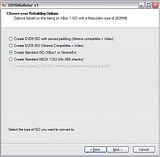 5. It will tell you whether your xbe is valid, if it isn't try getting a direct rip.
6. Since we are building an ISO from scratch, we will need to download a layout, in my case I needed to download a halo2 layout file. You can get these at layouts.xboxscene.com. Note: you can also get optimized layouts for something like a halo2 multiplayer only disk.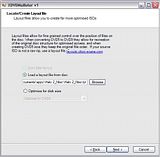 7. Click next and then click make ISO. Save your ISO in my documents or something similar and when it's done open ImgBurn.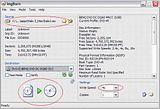 8. Now open ImgBurn and select your ISO. Then select the writing speed to 4x (don't do anything higher because your dvd drive might not read it.). Then hit Burn.
When it's done don't forget to put it in your xbox! Duh..
Things I'm adding later
-Make layout files and raw dumps with your xbox1.
-Other features of XDVDMULLETER
Credits
The guys behind ImgBurn
Badsheepy for XDVDMulleterBeta
http://layouts.xbox-scene.com/
commodore4eva for his 1337 firm releases
DvdInfoPro
Xbox-Scene THE BEST WEBSITE
Edited by leorimolo, 06 February 2007 - 12:17 AM.