Let me start off this post by explaining a few things so I don't step on any toes. I am very fond of MC360 and I consider it to be the most complete skin today along with PM3, and I use it much due to the customization options. Also I have noe idea on how to create / modify a skin so I don't know if my suggestion is doable.
Anyway here goes:
Lately I've been trying out some of the new, great skins that's been popping up on this forum. Some of them, like Vision have a great advantage in comparison to MC360: They utilize more (almost whole) of the screen for displaying the media (icons).
This gave me the idea to check with you modders to see if it's possible to
remove the left side options
(view, sort etc). I don't know how you would replace the functionality of this side panel, either have it as another dialog, or make it fade in/out by pressing a button or something. This would free up a lot more space and make several view options a lot more attractive to use, especially
Big Icons
. I'm using a 42" tv and I can only see 6 Big Icons at a time, which makes the navigation a bit annoying: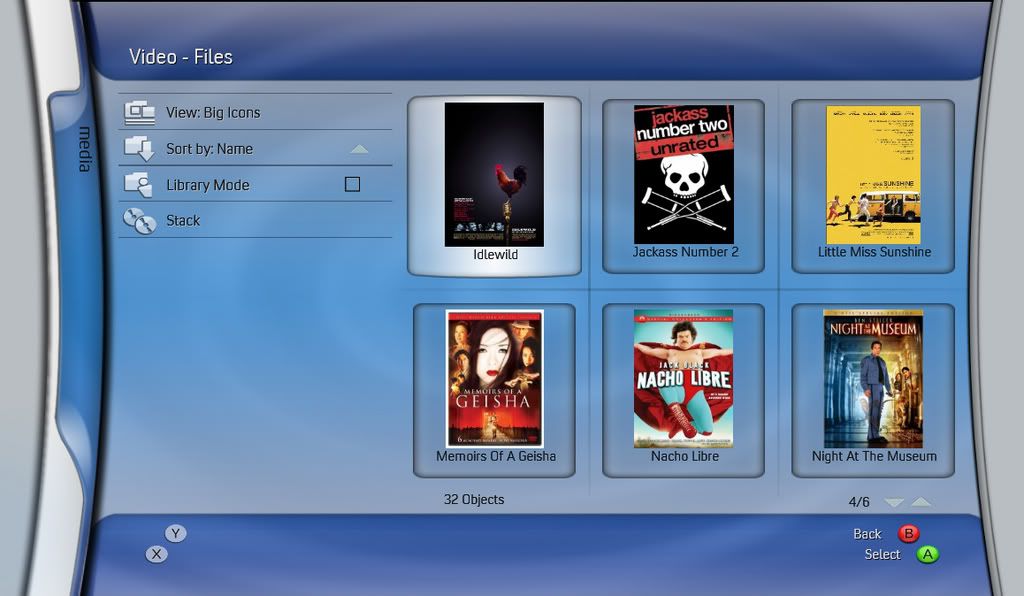 I understand that MC360 is intended to replicate the dash from Xbox 360, but I think this would make the skin a lot more userfriendly and free up alot of dead space.
What do you think, is this possible?
Edited by warius, 17 April 2007 - 03:33 PM.