After successfully replacing my X-clamps which fixed my 3RLOD (which MAJOR thanks goes out to RBJTech, Lawdawg0931 and of course dokworm.)
Anyway I realised something just didn't fit in from this set up: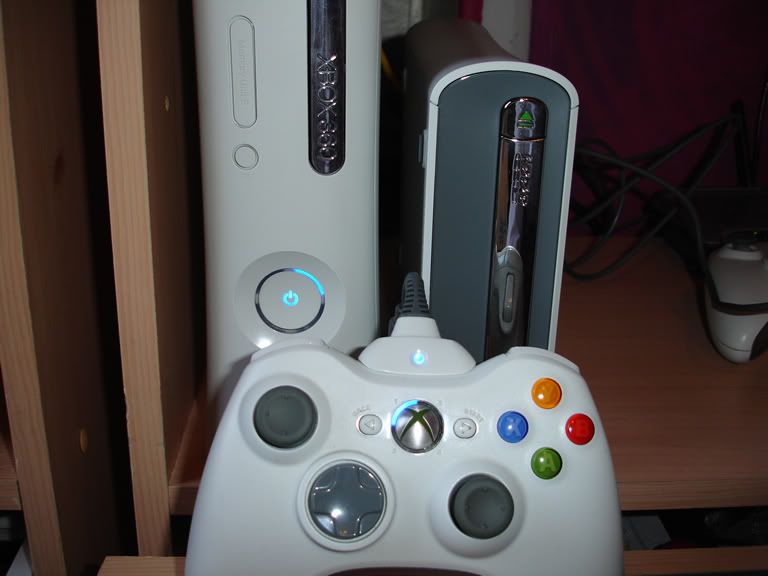 So i vowed to fix it.
Things needed:
1 0603 SMT led (actually its best to use 2 of different colours, but its not necessary)
A soldering iron, and solder
The correct Torx screw size (im unsure of this as mine arn't marked, but im guessing its a T15, so don't kill me if im wrong...)
A bit of brute strength to get that damned top off the HD-DVD drive
That should be all you need, but if you don't have that brute strenth you may require to get either a small flat head screw driver, or something simular to help pry the end up.
To start, we're going to need to get the top of that drive off, so pull on the back of it, but try to apply pressure where the arrows indicate: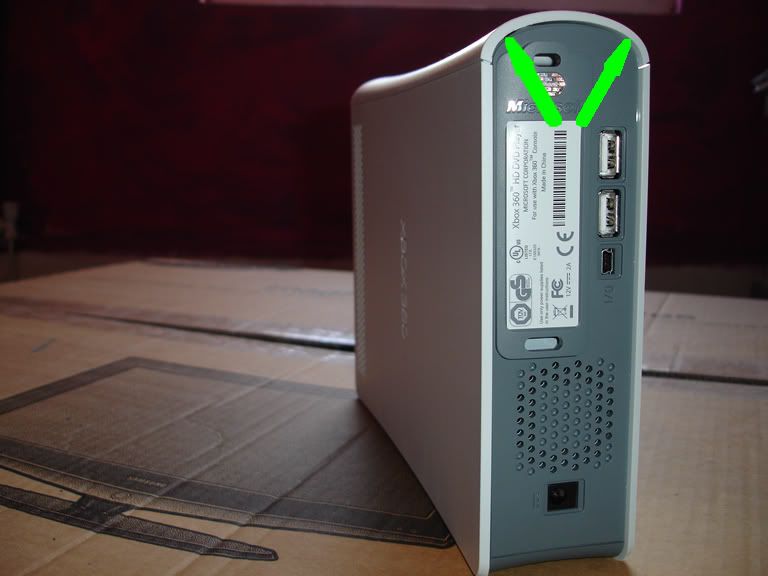 Next we're going to remove those three black torx screws:
Next your going to have to remove that sticker, and void the HD-DVD drive warrenty... and once you've done that pull the two shells slightly apart and pull the right side (as if your looking at the front of the drive, which is the side that moves most) upwards to remove it.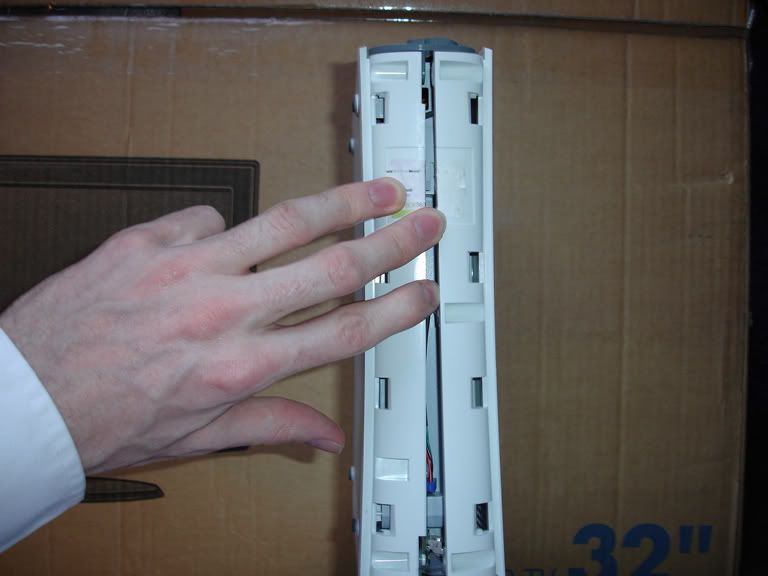 Next, remove the indicated clip, which has a little catch on it, so either use a fingernail, or a small flathead screwdriver to push on the catch whilst you pull it out. After doing this gently ease the small PCB out of the case.
Now put the HD-DVD drive to the side, we now have to work with the small PCB, which looks like this:
Now what i do with small boards like this is blu-tac them to my work suface to stop them moving. Hopefully you should be able to locate the SMD, which if you can't i seriously hope you research this a bit more before you do this. I use Llamma's method of bathing the led legs in solder then heating them up to remove the led, not only is this a good method to remove 0603 leds, but this is a 4legged bi-led so its more than a perfect method for removing this led.
Once the led is removed your PCB should look like this:
As you can see i've put on the anode and diode points of the green standard LED, and what im guessing is a red error led, you'll need to solder your leds to the appropritate points. To find out the points on your led there is a green arrow or 'T' on the back of it, the point of the arrow, of the bottom of the 'T' points to the diode. For example: (-) < (+) OR (-) -| (+)
After soldering in your led(s) you should definently test it before putting everything back together, if successful it should come out something like this: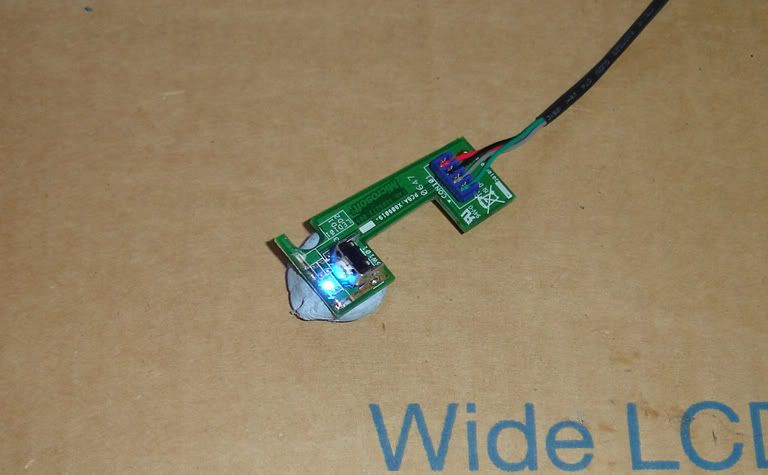 IF it does work you'll want to put everything back together. And now something else fits in with your colour scheme, enjoy.