so yeah, my best buy hasn't put it on the shelf yet.. to tide over my eagerness i decided to pick up my wireless steering wheel. after i got it, i realized that i don't have a desk or anything in my room to mount it to.. well crap.. now what?
well.. this is what..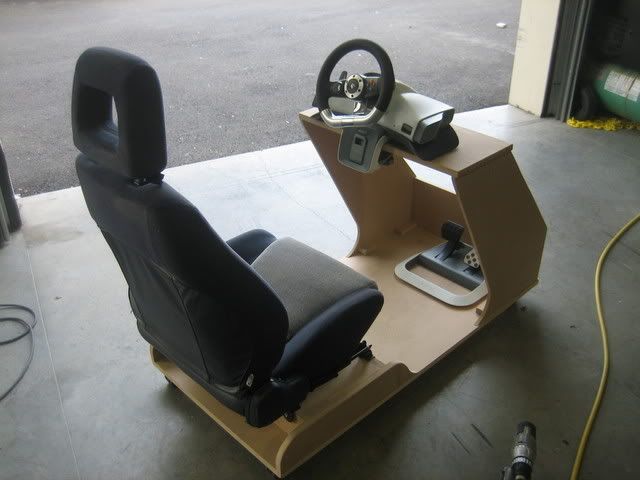 this is what some scrap wood, some reclaimed casters, and an old car seat will get ya in a couple hours time..
next i figure i'll whip up a sweet cupholder for it, maybe a mini-windshield, and then some paint/graphics.