Ok I have tons of stuff up for sale. I went in my garage today and looked around and was shocked at how much xbox and other gaming gear I just had laying around. So I am listing it all.
My prices are all negotiable the prices listed are just what I think they might go for. Don't be afraid to lowball.
I am just wanting to get this stuff out of my garage so will accept almost any offer just to get rid of it. Also everything is being sold as is, I am pretty sure everything works but I am not making any gurantees. Also shipping is not included unless noted otherwise. One last thing my paypal isn't working properly because I closed my bank account a few days ago and so now paypal isn't letting me receive any money. So I am only accepting Money Orders, Cashiers Checks or Checks right now. I am going to talk to my brother tomorrow and see if I can use his paypal. But if I can't then if you have good references I will ship the same day you send the money order/check.
Here are my references:
eBay
Also just as a side note for the last 2 feedback on there. Those 2 people were from another country and the codes I sold them were only valid in the US as I stated in the auction and they just didn't read clearly.
Heatware

1.6 Mobo and HDD combo, no heatsinks, psu, controller ports, dvd drive. Nothing but the bare mobo and hdd. - $40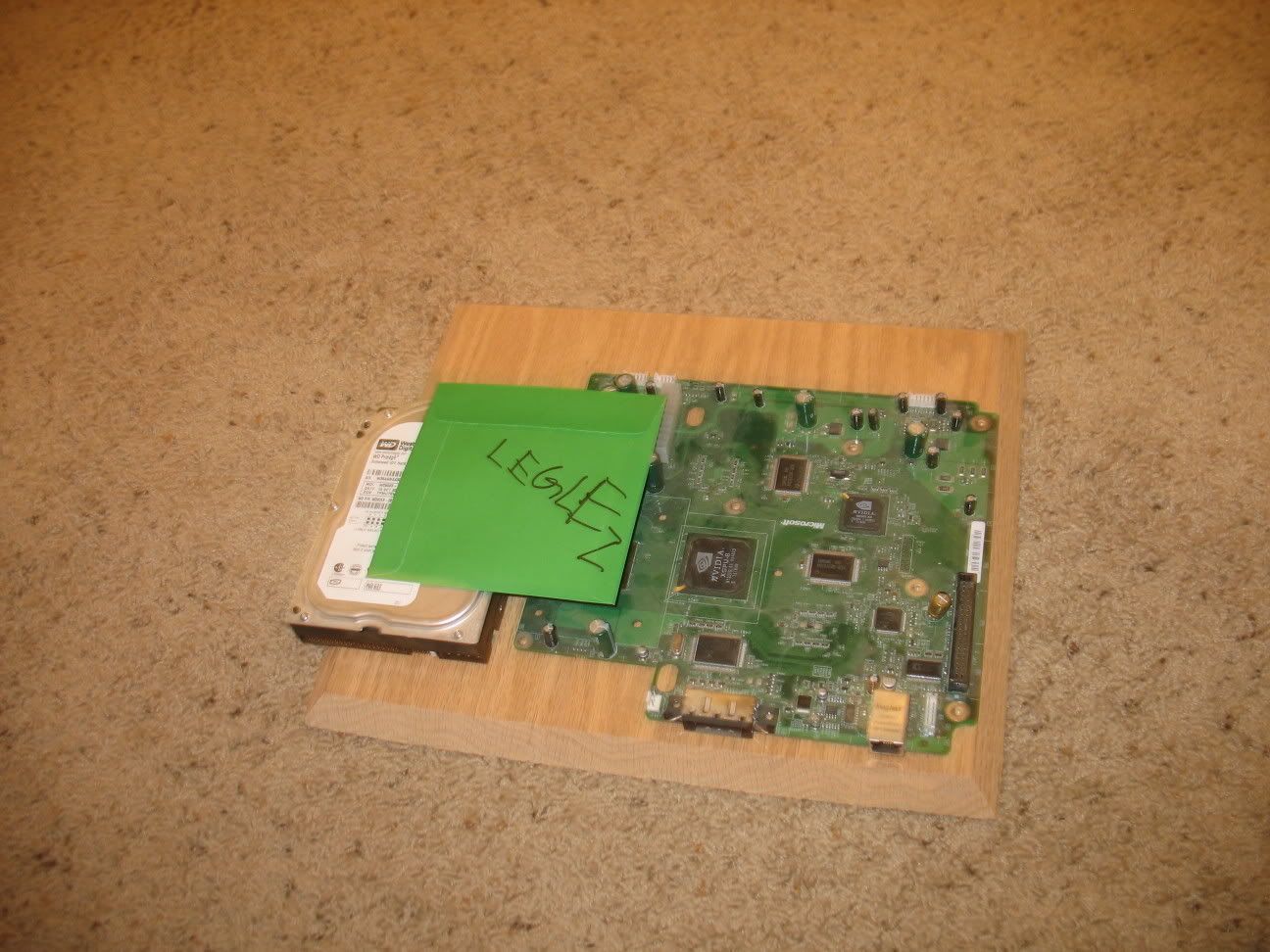 1.6 PSU - $15Western Digital Xbox HDD (Can be unlocked here) - $5Seagate Xbox HDD - $5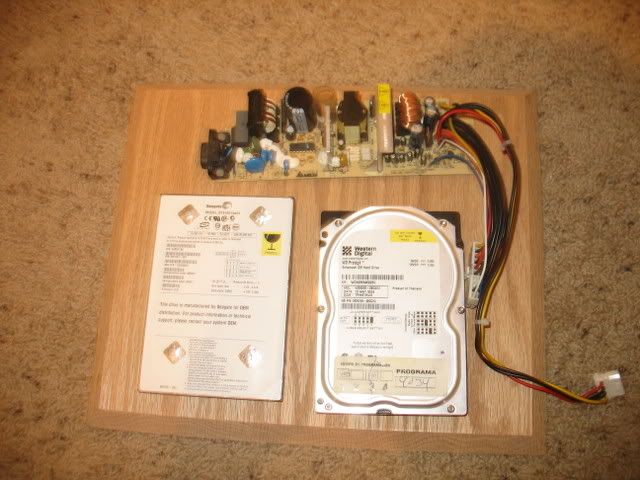 Blue case (not really sure what happened to this case, it has bondo and looks like someone spray painted the back) - $10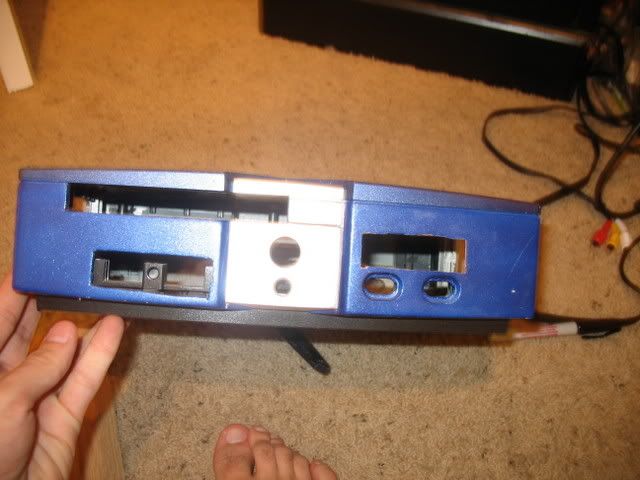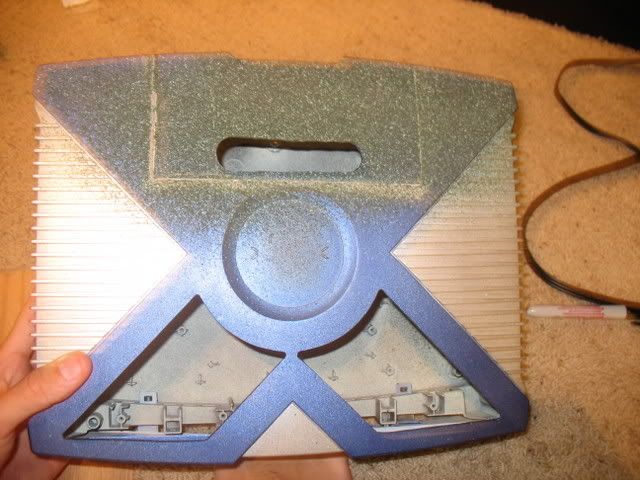 Slim Mini Case (it has been cut in both width and height and bondoed almost fits just needs a lot of sanding) - $15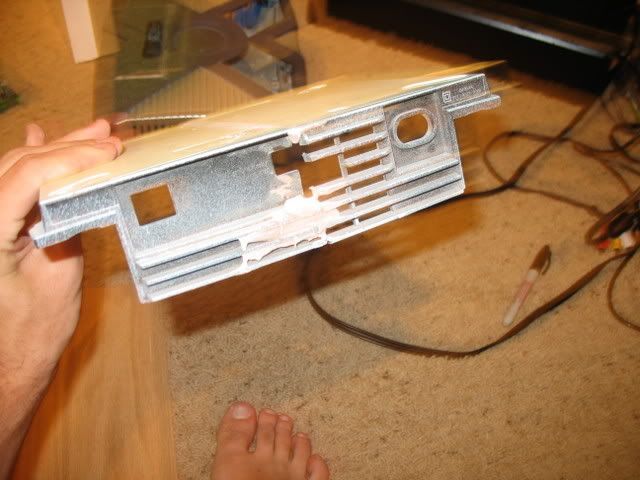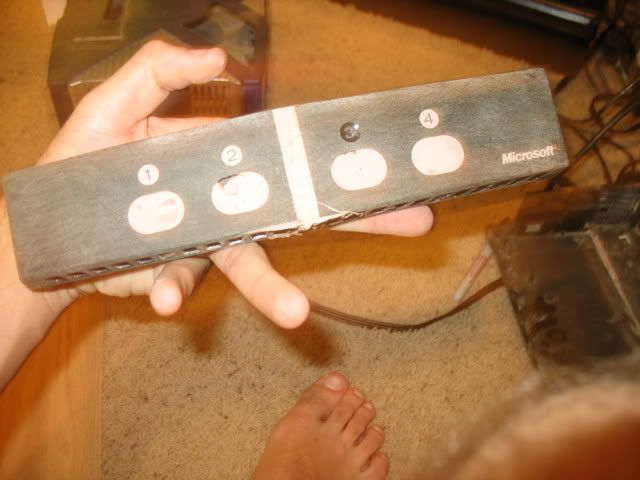 Short Case (has random holes drilled in the top with a window outline) - $15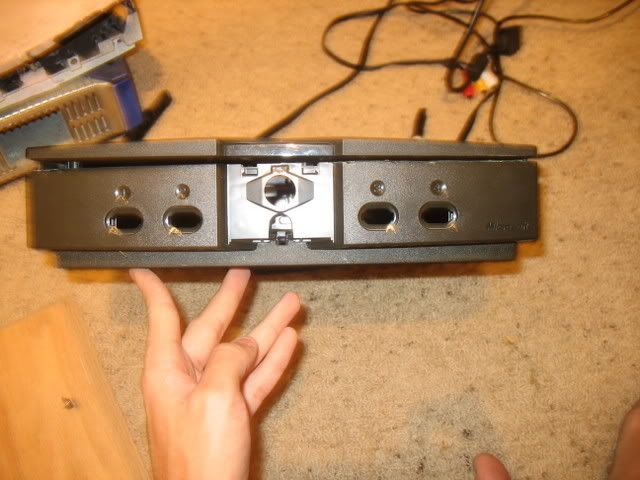 Skinnier case bottom (only the piece you see. Doesn't have top or front panel, not bondoed) - $5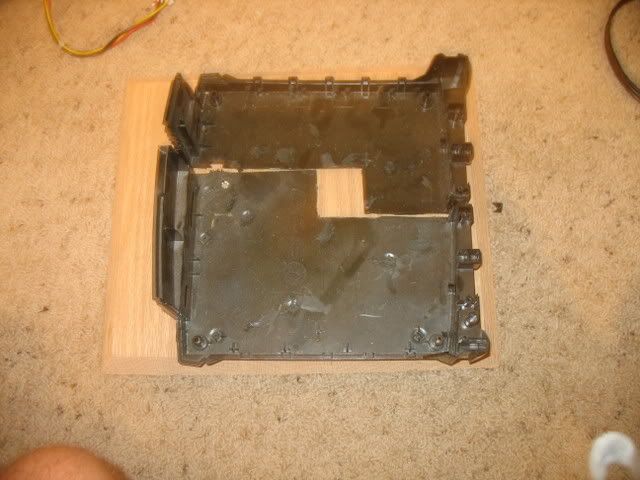 Controller Ports on Right side front panel (Fiber glass was applied where the hole was on the left) - $10

Samsung SDG-605 Drive with window and painted blue - $10
Samsung SDG-605 Uncut Drive - $12

Grab bag - Get one of these free with each item purchased:
Original Xbox Fan - $3
(2) HDD Cradle - $1 each
DVD Cradle - $1
(2) Controller Ports - $3 each
CPU Heatsink (bent and cut ... not really sure what happened with it) - $1
GPU Heatsink - $1
DVD Tray Bezel - $1
Xecuter External Switch - $3
(2) Power/Eject Button - $1
Xbox Jewel (looks like someone tried cleaning it with a dremel) - $1
Power Eject Button PCB - $3
I also have the following games but I forgot to take pictures of them I have never played any of these, just found them in the garage:
Splinter Cell - Looks almost new - $4
MLB SlugFest 2003 - really light scratches but theres a lot of them - $2
Speed Kings - really light scratches but theres a lot of them - $2
NHL 2003 - Looks almost new - $4
Burnout 2 - really light scratches but theres a lot of them - $2
And now to the almighty custom made oak case. I made this case out of nice oak wood, it is unstained, all the edges are mitered. Never got around to finishing this, it still needs quite a few holes made. It could easily fit 2 xbox's inside of it, this thing is massive. Not gonna put a price on this, just make an offer.