Well I'm finally selling my LE smoke, I've just got too many xboxes and I need some cash
This is a truely AWESOME system, and beautiful too.
Motherboard:
It is a pristine condition V1.1 motherboard, TSOP Flashed with iND Bios 5003 (no startup animation, boots instantly). A19 is grounded so half the TSOP still has the original bios on it, you can unground A19 and hook it to a toggle switch to dualboot. Write enable lines are still connected so you can easily reflash the bios if you like. I have also installed a pinheader and D0 wire for easy installation of a modchip, though not necessary.
CPU and GPU heatsinks have Arctic Silver 5 on them for cooler operation, as well as a heatsink on the southbridge.
RAM has been upgraded to 128mb, the mod was done by myself with a professional hot air rework station. This boosts performance in Xbox Media Center (latest version included, boots as default dash), as well as emulators and linux (not included, but can be easily found and FTP'ed to the xbox).
Power supply is the Delta version, one of the better power supplies for the original Xbox (no fires here!
)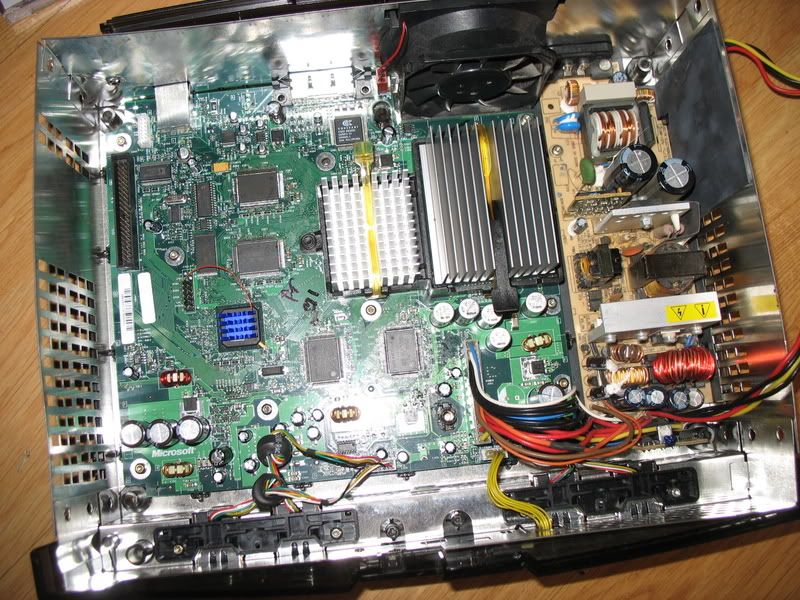 Hard drive:
Western Digital 160gb 7200rpm
All extra space on F:\ partition, no G:\
Software on HDD:
latest XBMC (set as dash), DVD2Xbox 7.7, ConfigMagic, EvoX, Enigmah NTSC-PAL converter, original Xbox dashboard.
NO GAMES/MUSIC/VIDEOS ARE INCLUDED ON THE HARD DRIVE!!! This is piracy and is illegal. Use at your own risk.
DVD Drive:
Samsung SDG-605B
This is considered one of the best DVD drives included in the original Xbox, it reads all media types and is super reliable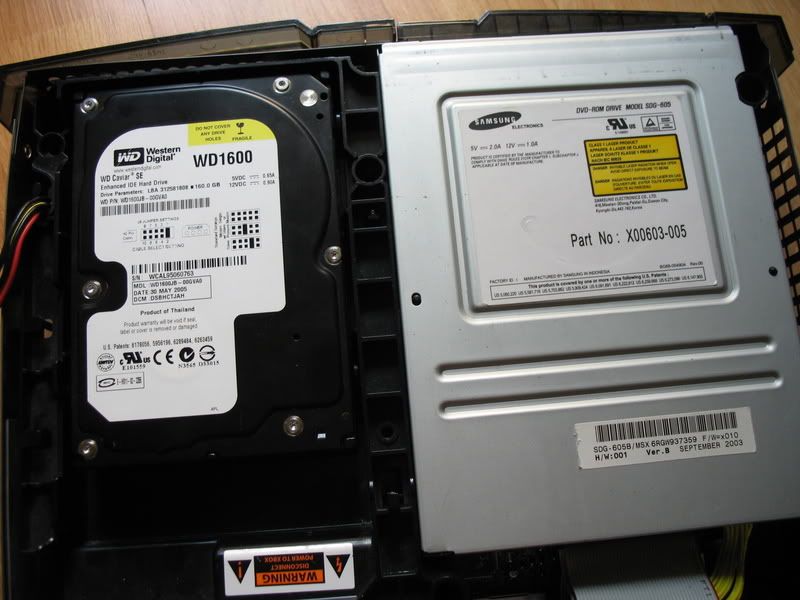 Case:
This is a GENUINE LE Smoke case, imported from Japan. It still has the Japanese stickers on the bottom. Just to clarify, the motherboard is not the original mobo, it was removed from a US box.
A previous owner removed and cleared the jewel, it looks pretty awesome, but if you want the original look it shouldn't be that hard to remove it and paint it black again.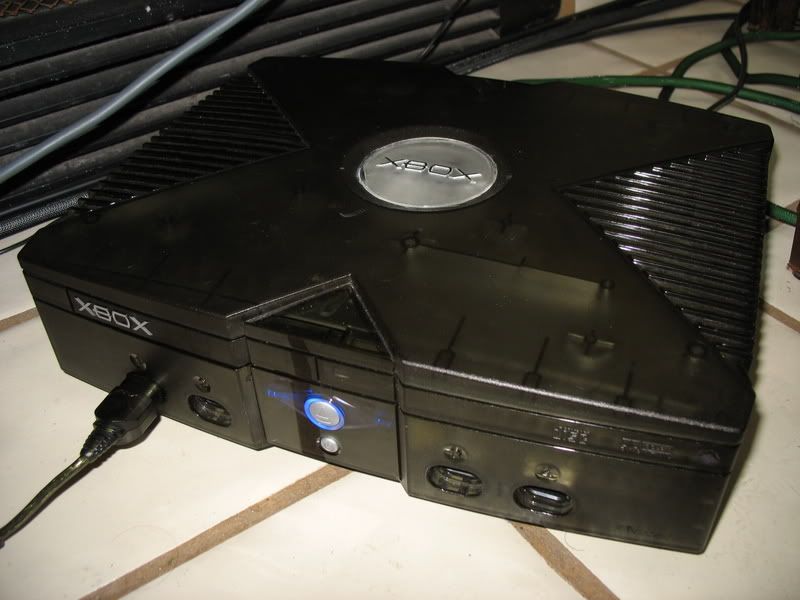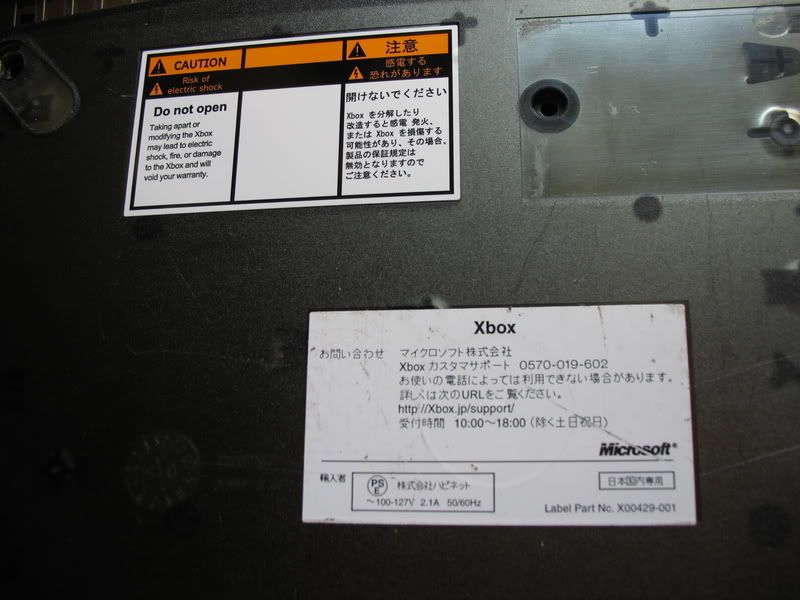 Payment/Shipping
I am asking $285 shipped, I will ship via USPS Priority Mail (with delivery confirmation) to the United States ONLY. I take paypal and money order. PM me for more payment info. Price is negotiable.
I might also be interested in trades, I'm looking for broken 3ROL Xbox 360's and 360 accessories
-Tim