First off, yes I know
Ben Heckendorn
did this awhile back, and before that I had at it with a
Wired controller
to see what kind of 'fun' it would be. On that one I conformed the board in the Duke to the 'Matrix' style setup for the Wired controller and is sukked, a lot, not to mention having to hack the board in two to make it fit. With this one I was able to keep the Common Ground setup because of the new version of Wireless controller. So in short, this is nothing really new, just my take on the Wireless version of it is all and something I would have done instead of the Wired one, but the way the matrix style Wireless board is laid out makes it just about impossible to do this way. If ya have to ask why, the simple answer is because I can, I like the challenge of it. If you do ask why it's because you can't and have nothing better to gripe about right now apparently, just play on whatever controller you like and don't bother posting and we'll leave it at that. Constructive criticism is fine and much appreciated to boot, but if yer gonna hate on it have a good reason.
I did an arcade stick awhile back that was Wireless, and it just didn't seem right to use some other battery pack when that would make any wireless accessories ya had useless, so I made it use the PnC cable as well as the battery packs and headset jack, and it's my intention to do the same with this thing so it's an actual pretty full blown Wireless 360 Duke controller.
This is still an ongoing thing, so it's in a pretty rough state right now. But is pretty much fully functional except for the White/Black (LB/RB) buttons (only because I haven't connected them yet) and the Sync, Guide buttons (still deciding where/how I wanna install them) as well as the 'Ring of Light' LEDs. Then the Headset connector (debating adding it or not) and then the PnC connector (which will be added somewhere) but the ABXY, Sticks and stick buttons, Triggers, D-pad, Start and Back all are connected and working with the controller together, messed around in GRAW with it some today to test al the analog functions, since that game is just picky.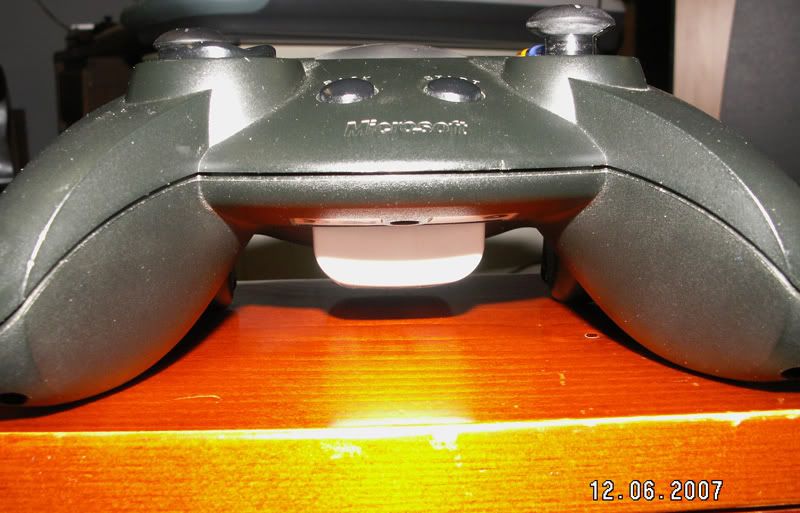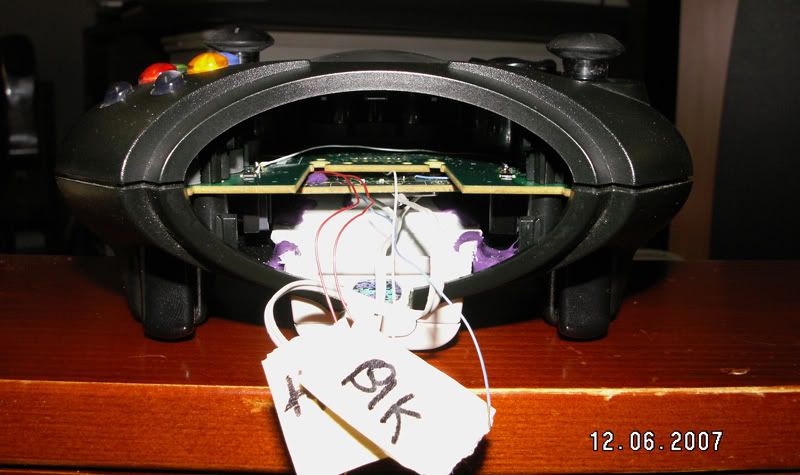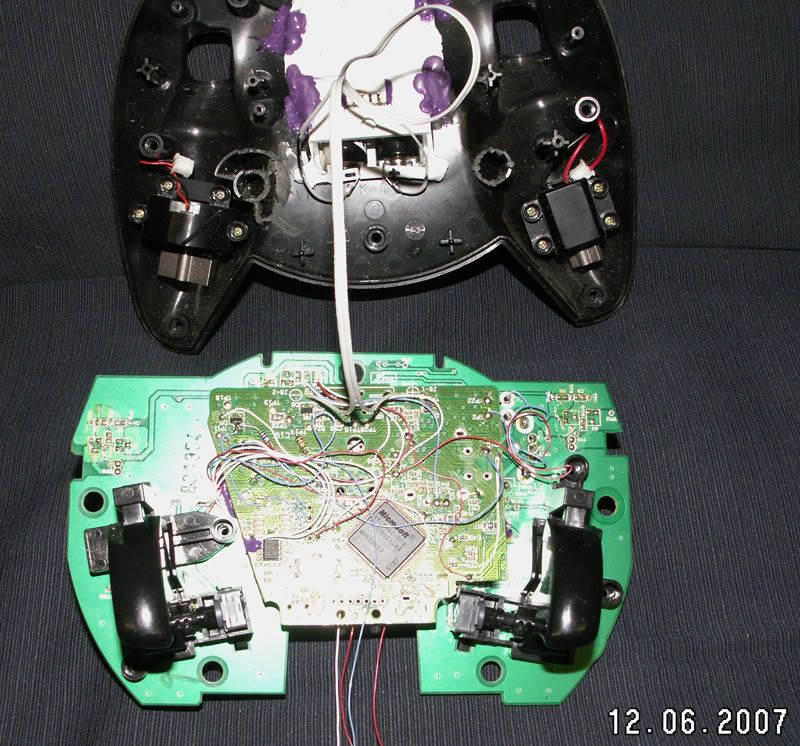 Honestly the worst part of it all is hacking and then rebuilding the 360 Wireless board, this is one of the newer CG version ones, even I wouldn't try this with the older matrix version which is why I never did this earlier. If ya can do that part of it then the rest of it's a mess and a half, but easy by comparison.
No buttons have been replaced, it uses the original board from the Duke (stripped of all part of course) so it 'feels' like a Duke does, as far as all of the button pressing goes. It's a tad heavier with the battery pack in the belly, but if ya can hold the thing in the first place it's not that bad and pretty well balanced.
Still not sure how/where the PnC connector will go, up front like the original controller is most likely. I may change the battery pack to a black one, just didn't want to hack up a black shell until I was sure this would fly.
This is how the 'Ring of Light' is now, thanks to a pair of damaged Wireless Headsets I picked up. The one I robbed the diffuser from was
water damaged and then some
, other one just had a blow fuse, which also came from the water damaged one. Yeah most of that info was extraneous, but who else was I gonna tell it too?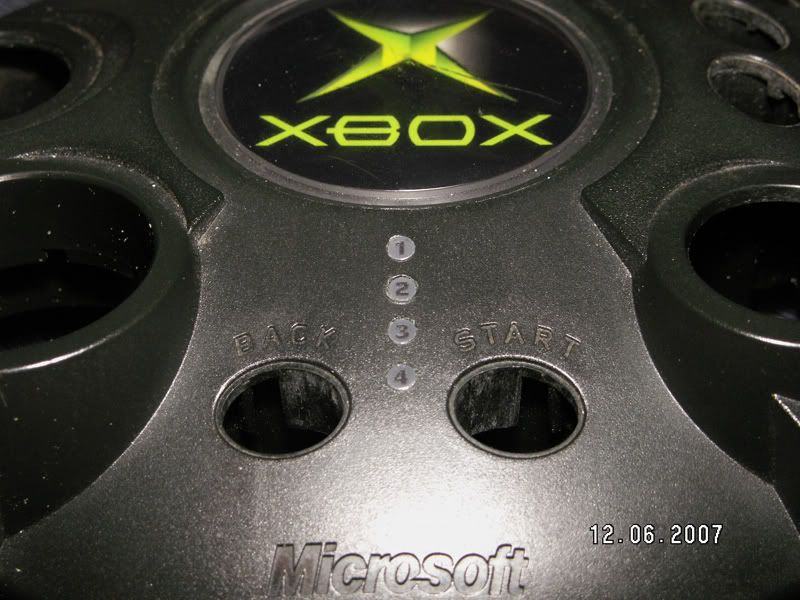 Edited by RDC, 08 February 2008 - 02:51 PM.