so i came up with an idea for the slim 360 and he thought it would be imposable to turn a wii drive into a 360 drive. so i took up the challenge.
i had a broken wii drive sitting there and 2 bad 360's. one wont power on the other no video.
took the drives out of the 360s and started playing.
took the wii drive apart and found that none of the components from the wii dive were compatable with the 360 main board. (figured that. and without the pin out schinatic of the wii and 360 boards i just removed them all.
(the optical parts)
i then proceeded with fitting the optical block onto the wii drive chassie.
this was a huge pain i had to get it to be withing a mm's of the the right distance from all sides and the laser could not be to far from this disk or it would not spinn.
first few attempts at making the disk spin were extremely scary. scratching and screeching.
lucky i only used old disks that i burned.
but the result is a disk that spins in a wii case with a 360 optical block. am waiting to fix or get a hold of another working 360 that i can try my invention in.
i currently am working on creating a circuit board and chip set to control the wii's inserting function. this could take a long time due to the fact that i have to design and create it. i dont have alot of time to do it.
the wii drives inserting function is pretty simple. there is a motor in the rearer and power for somany seconds will run the motor that pulls the disk in and lock cd in place. revers polarity and it will eject the disk. the kicker is that i have to work on the automatic sensor in the top of the drive that recognizes a disk has been inserted the starts the process.
here are some pics.
let me know what you think.
most of the work to mount the block was don with a dremmal and a hot glue gunn.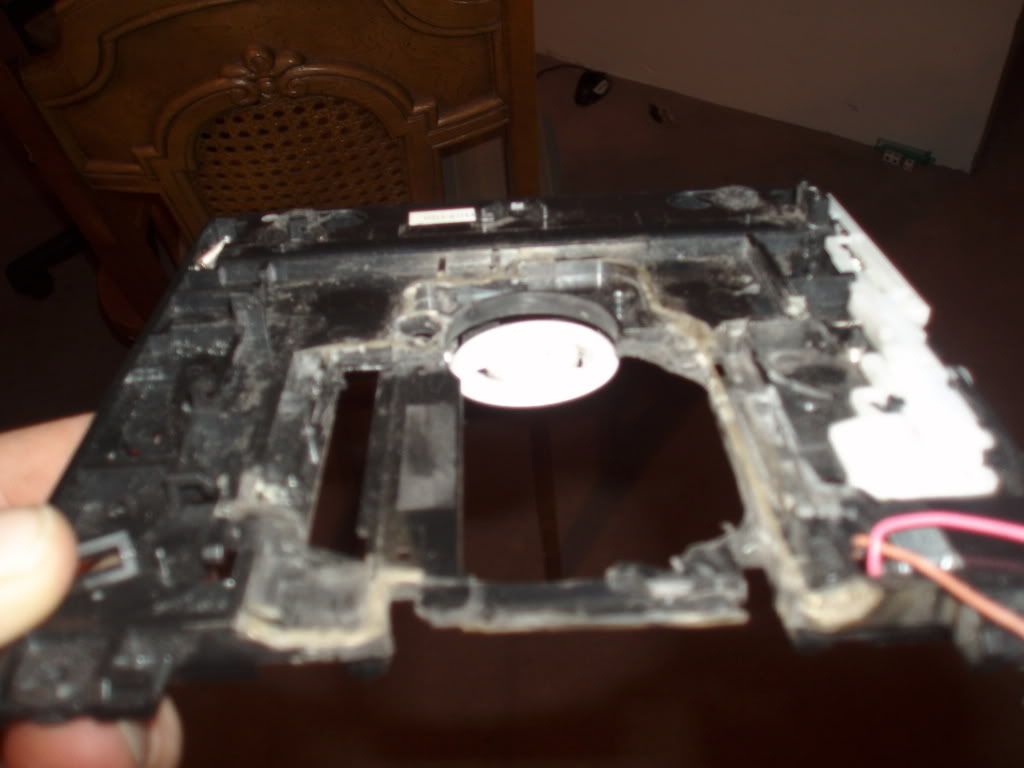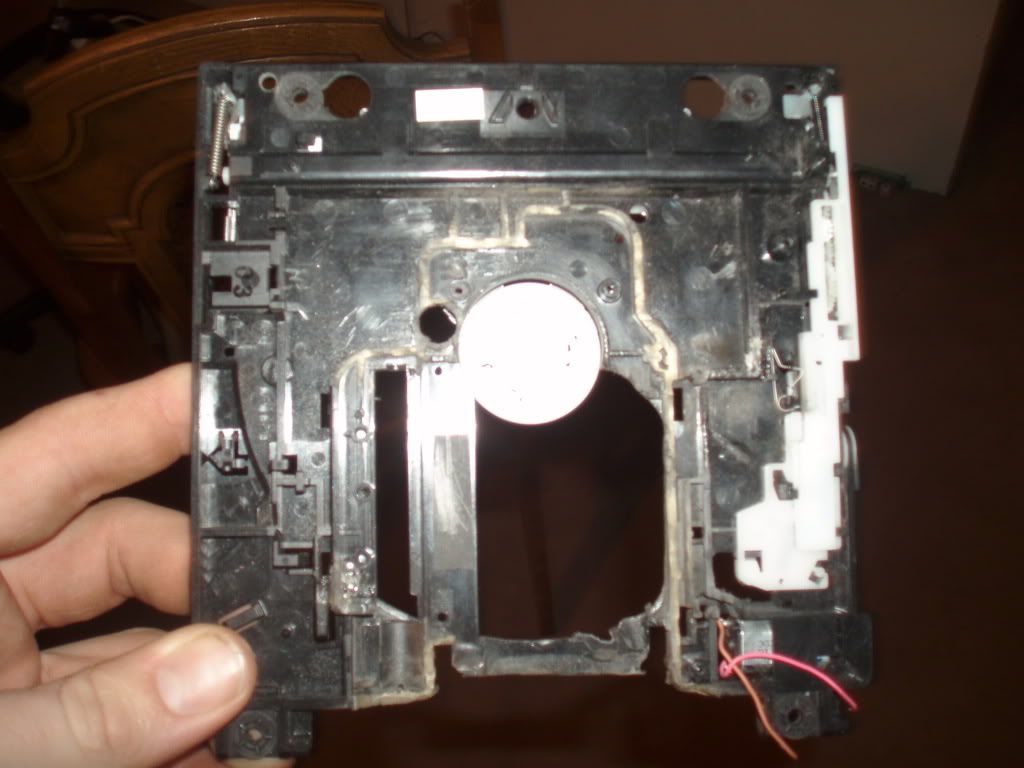 sorry the video is kinds crappy i tried to get an under vies for you but it dint work out.
ps i dont have it perfected yet. i have to give the disk a slight spinn to start the spining.
Edited by shawndezy115, 25 February 2008 - 05:22 AM.