This is the new theme I made. XBMC for MC360. Here are the screens......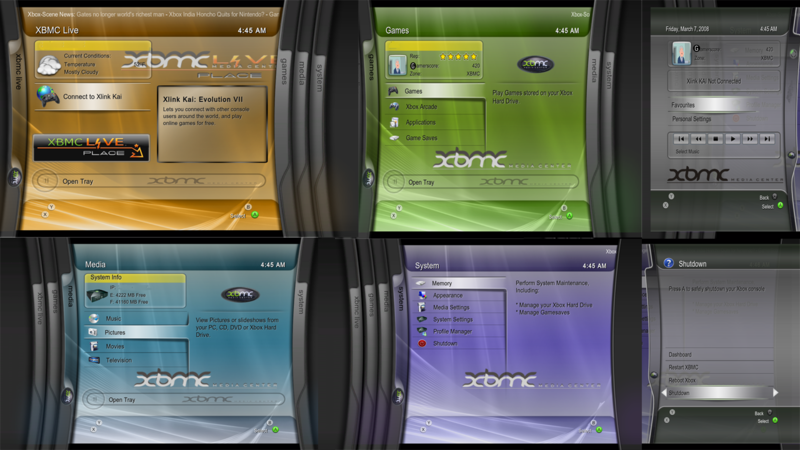 (For those that have the "TV Button Mod" I put out a few weeks ago...There is a custom TV Icon in the theme)
Download Here -
XBMC Theme
This is a off shoot of the "Vista 360 Theme".....Thanks to the original maker of "Vista360" Hope you all like the Update.
Edited by FourTwentySmiles, 07 March 2008 - 11:49 AM.