Well i didn't want to void my warranty but wanted to keep my xbox cool so this is how i do it. Just a few pics to help people get ideas, that are in the same position.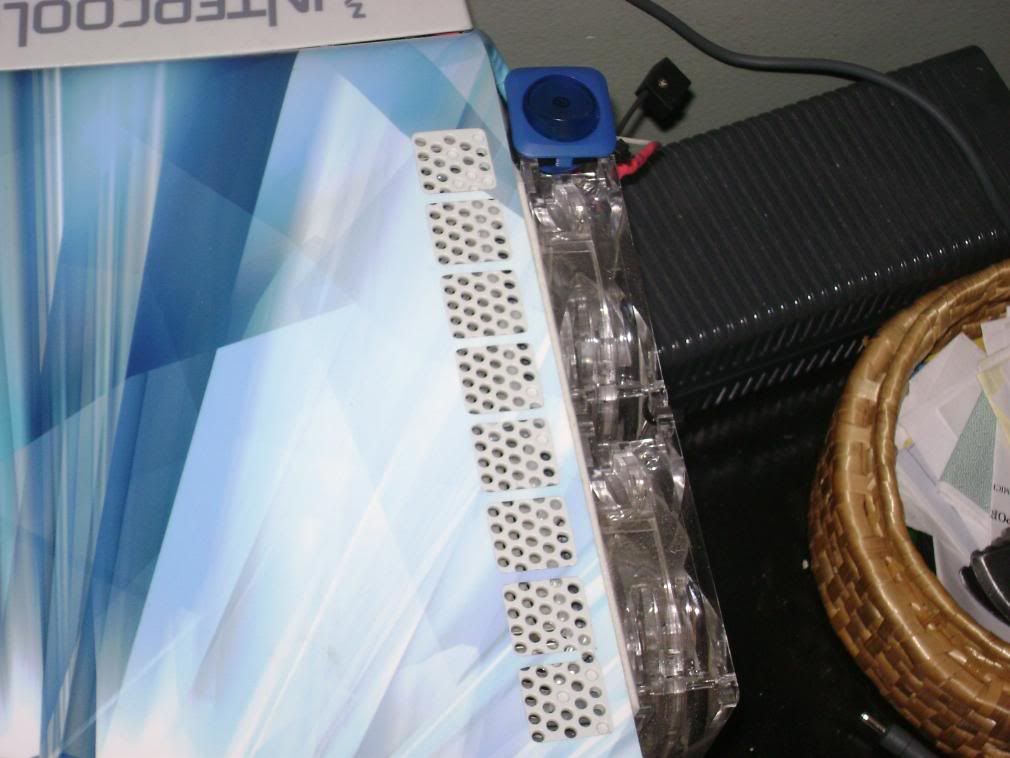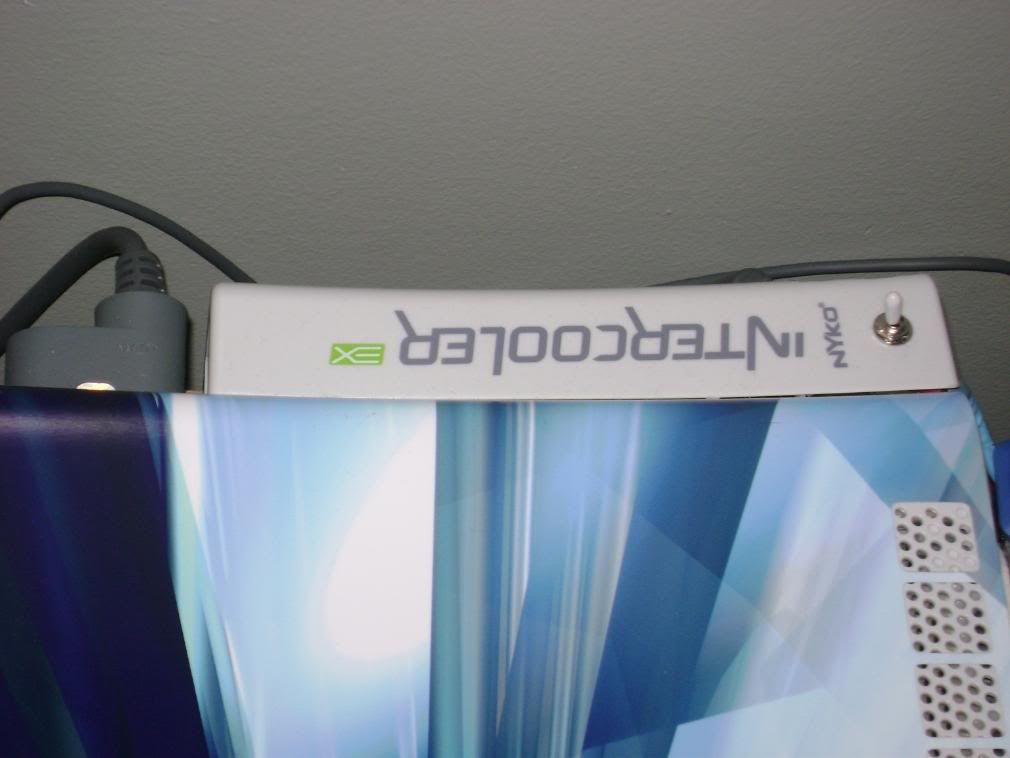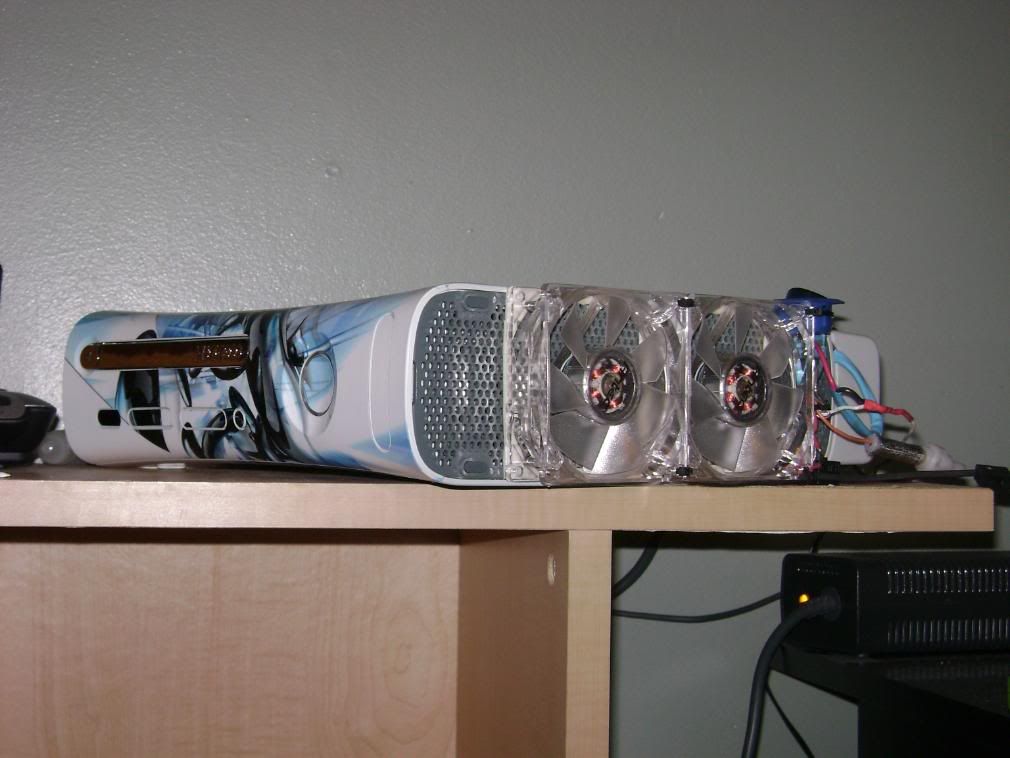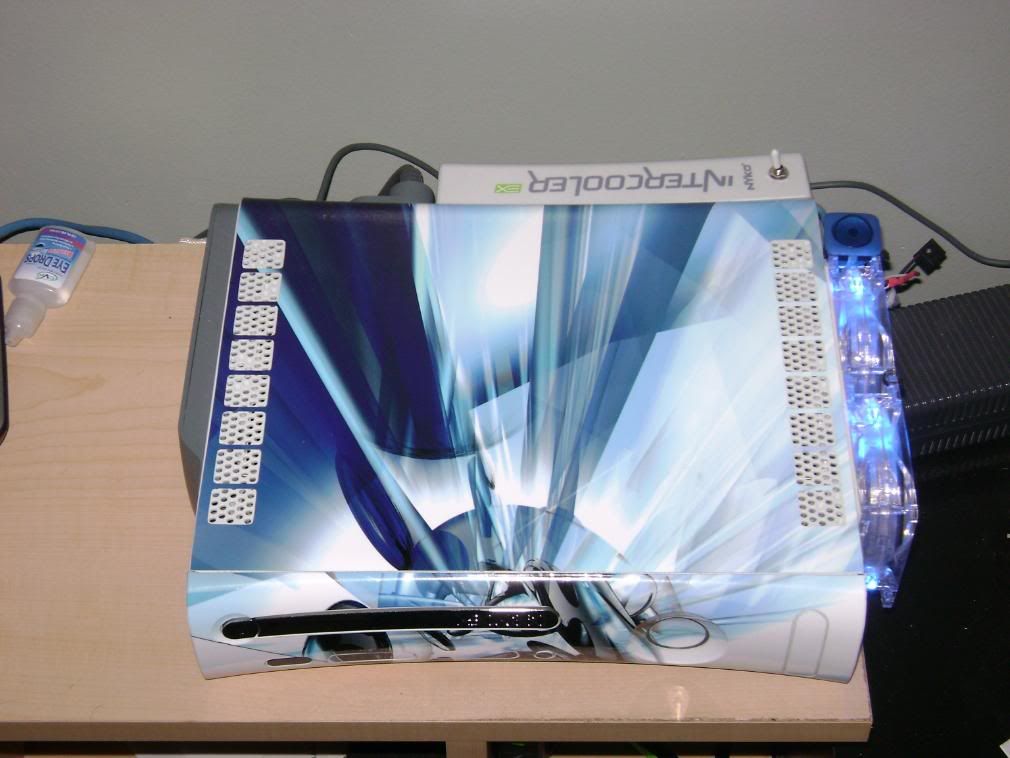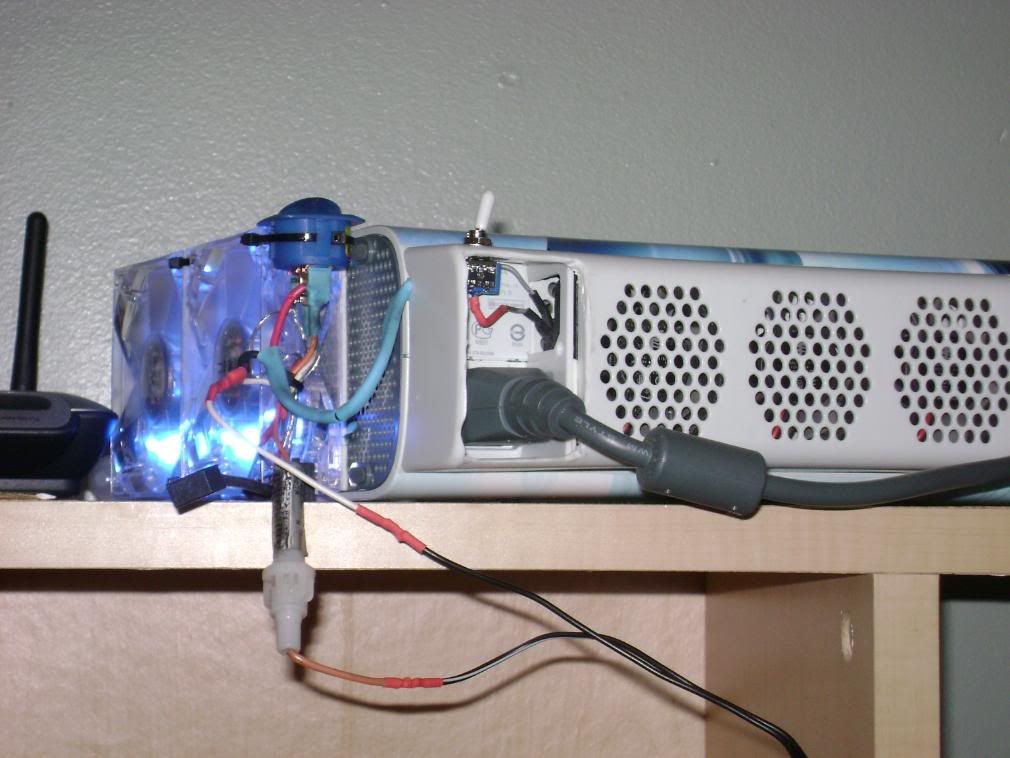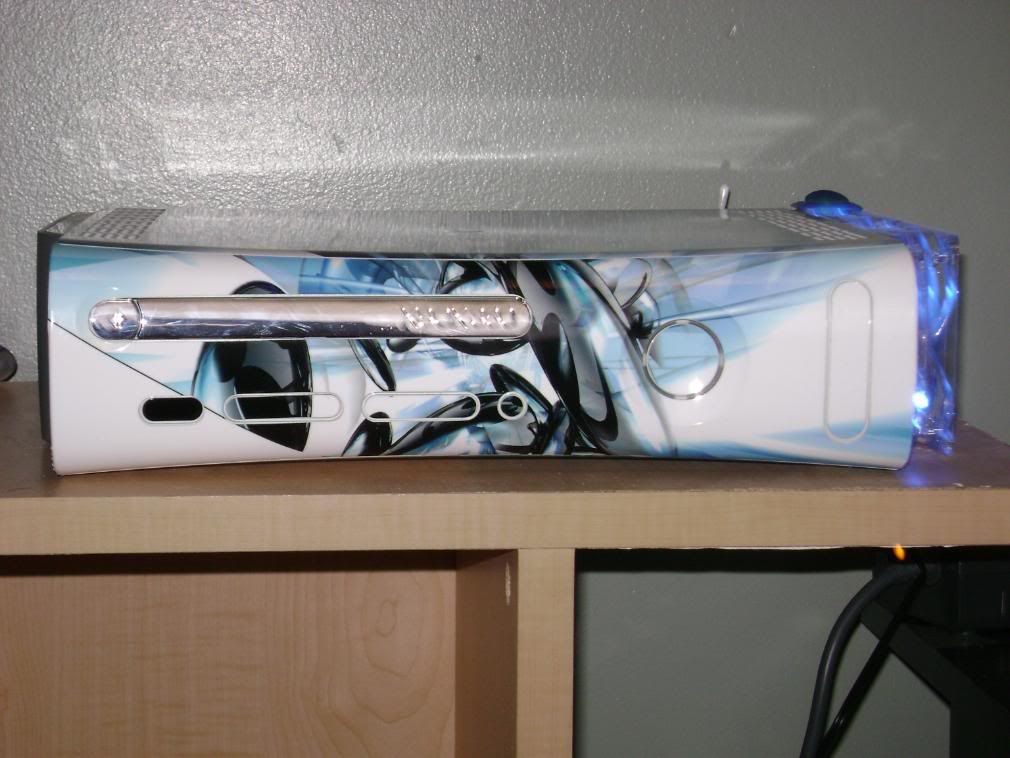 i have two 80mm 3 speed antec fans pushing air in, and a hacked up intercooler ex pulling air out. All of which run off of their own 12 volt 1300ma power source that i bought from wal-mart for $15.
My xbox stays very cool, i don't have any temps, but i can tell you that after several hours of play its not even warm to the touch.
and yes i know the wiring is sloppy but i'll fix that later just haven't had the time
Edited by xtreme995, 20 March 2008 - 07:58 PM.