***IMPORTANT***
Read Before Replying
from this point on, anyone who says
1. when will the firmware be ready
2. how can i get a new system without a liteon drive
3. what drive is in my system
4. does anyone have the ability to contact c4e directly
5. can we just flash the lite-on with the benq firmware
6. something stupid/useless/not constructive
you WILL have your post invised and your account put on a 7 day mute. if you are unsure about if your post is going to get you in trouble, post it Here.
this being said, i just want to explicitly say, those of you posting the c4e irc logs, great work. those are actually useful and give everyone a straight from the horses mouth update.
*MODERATOR UPDATE*
Please review
This Post
for the latest news regarding the status of this drive.
Hi today i recieved a console back from microsoft repair center in Australia, it had a BENQ drive which didnt seem to flash via dosflash. Apon inspection i believe i have found a new drive revision!
Model no. DG-16D2S
HW Version. A0A1
FW Version. 74850C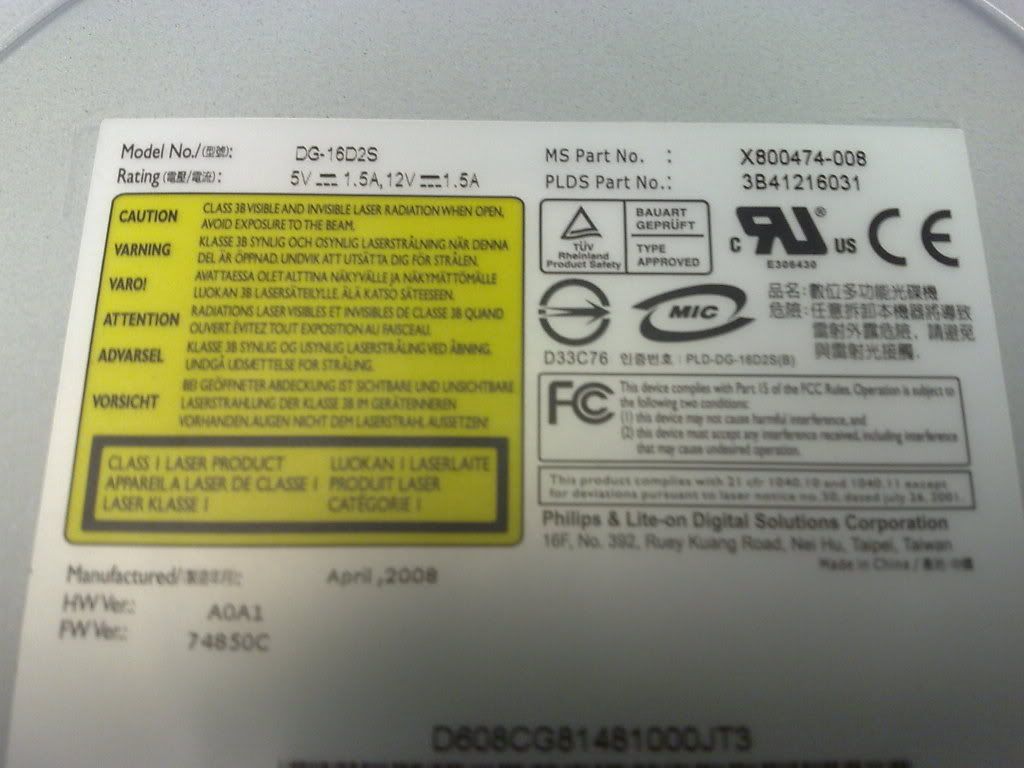 I would be willing to loan/donate the drive to C4E, if he would like to contact me about it via PM
Cheers
Sl4y3r
Edited by Reaper527, 17 November 2008 - 03:45 AM.