Yeah it was me.
I wouldn't call this a 100% complete mod as of yet, right now it's just tacked in place so it's not as solid as it will be when completed, but it is 100% working right now. This was done on the newer CG version of Wireless controller as well, so if ya have any aspirations of attempting this and have an older Matrix controller you're out of luck going about it this way because of it's trace layout for the D-pad.
It actually wasn't quite as bad as I thought it might be, only took a few hours really, though I don't recommend it for just anyone to go out and try.
Here's the 360 shell with the section of D-pad shell from the PS3 controller installed as a test fit. Notice the huge and nasty looking gaps? This is a test controller, you'll survive.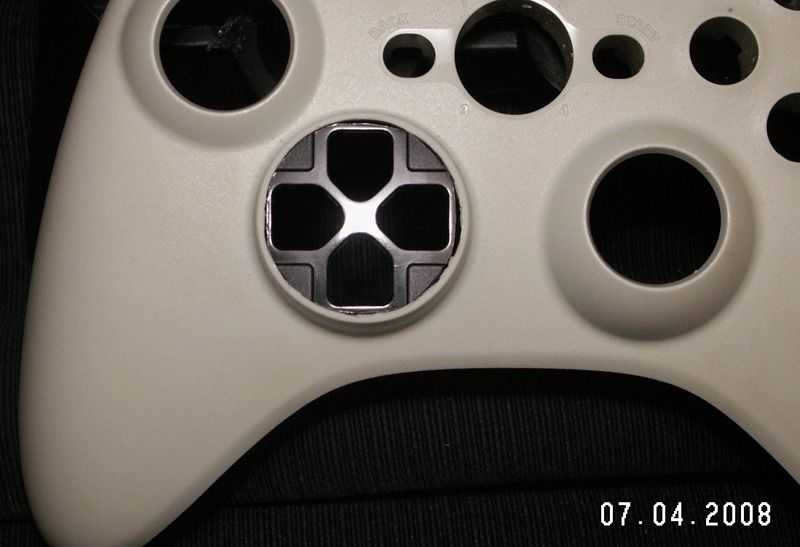 After that go in the actual D-pad components...
...then the rubber pad. It had to be trimmed down to fit properly.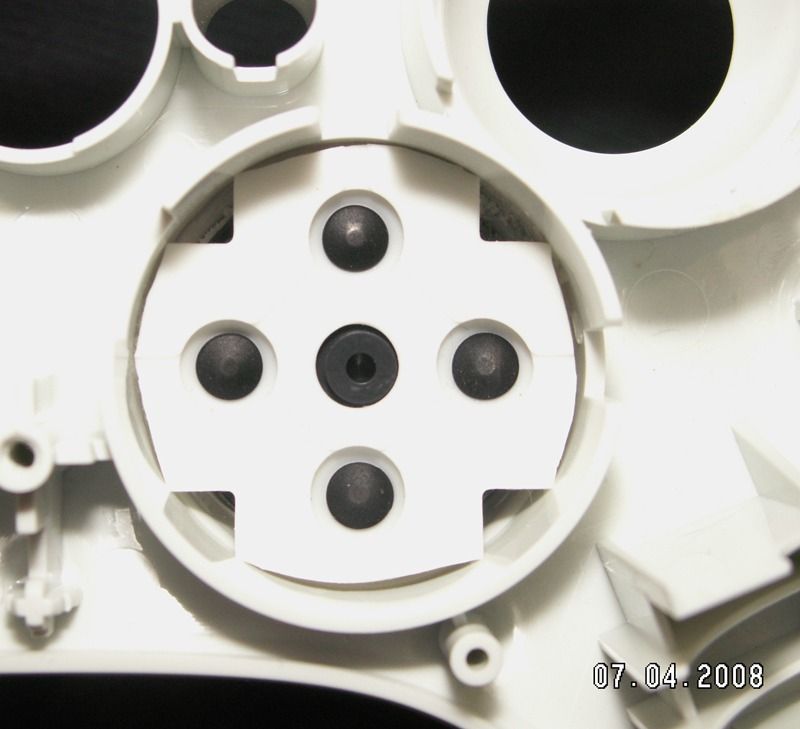 Now instead of opting to use Tact switches, build my own board or some other PITA setup I went ahead and tried using the existing daughter board from the PS3 controller, which is really a PITA all on it's own and if anyone has had the pleasure of tearing apart a PS2/3 controller knows it's nothing you're typically used to when messing with a controller's button contacts and is near impossible to alter in any way. This ended up working just fine after a slight modification (cutting the traces) as the PS3 button layout is far different from how the 360 works. Then in went a plastic disc (courtesy of a DVD case and the Dremel) and some hot glue to have a nice backing for the D-pad so it would work when pushed.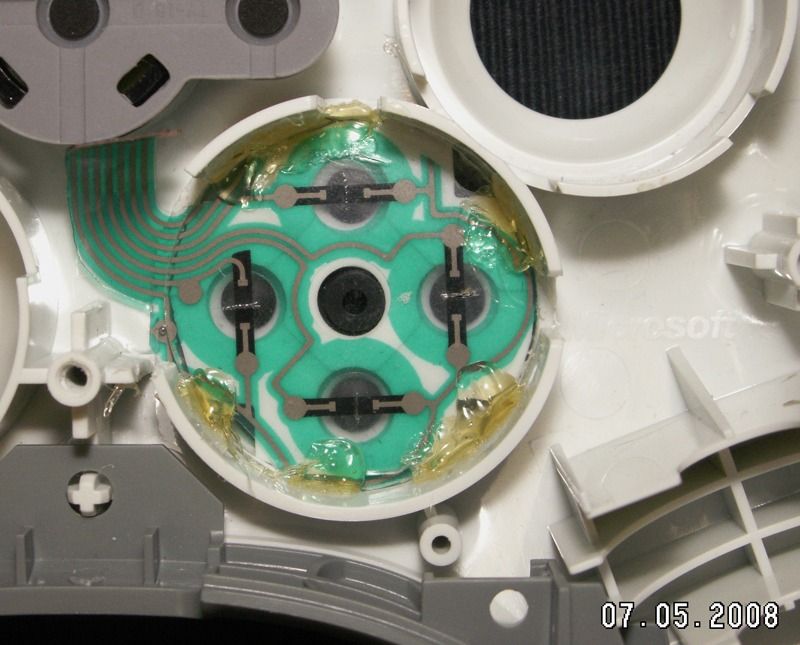 A little bit of foam padding to keep the thing from being pushed thru the incredible void that was the original 360 D-pad, again this is a test controller though something similar would be used anyway here...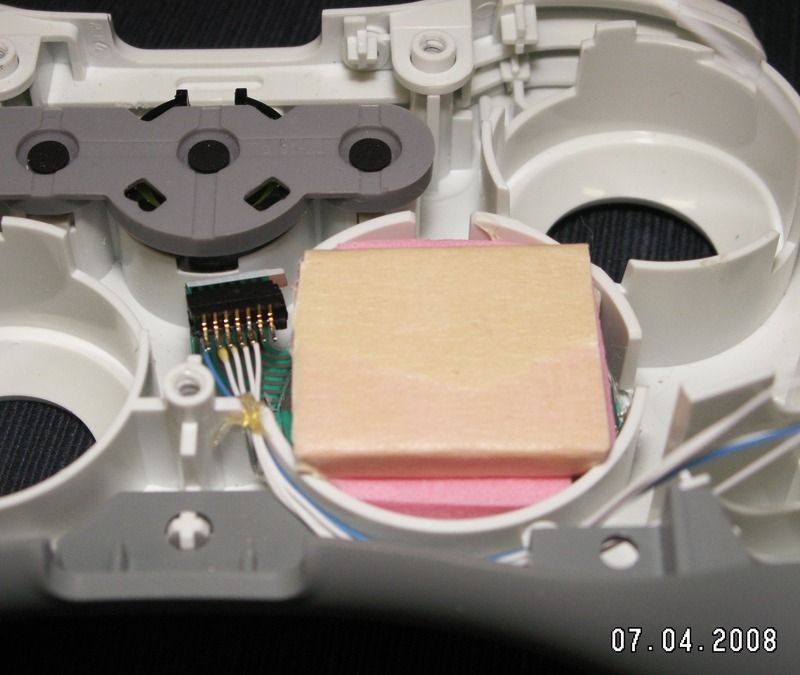 ...and finally the finished controller and close ups of the PS3 D-pad installed.