We just got back from putting down the deposit on my first car, a 1973 Volkswagen Thing.
I have to wait until next Friday to pick up the car. The brakes are basically pathetic (drum brakes that need a lot of attention), and we don't quite trust the engine to make the 200 mile trip to our house, so we plan to get a tow bar and drag it home behind our Jetta (should be interesting, I will make sure to post a picture
).
For those who haven't heard of this before, it is more or less a "modern" (used loosely) VW Kubelwagen, Germany's equivalent to the WWII Jeep. A fairly small number of these were built for the civilian market (only 29,000 were built for the US during 1973-1974), with a total production of less than 140,000. The car was designed to be a go anywhere, do anything vehicle for the German military, and has very little in the way of creature comforts.
A few more pics: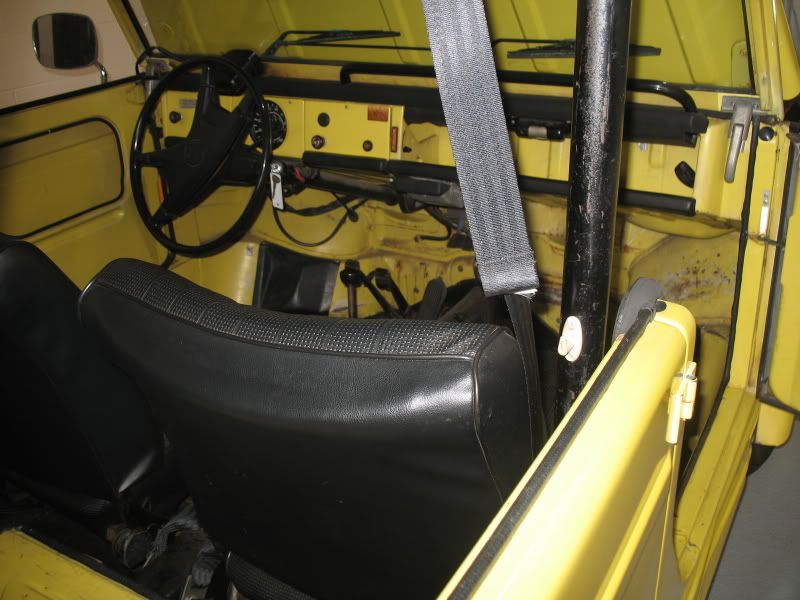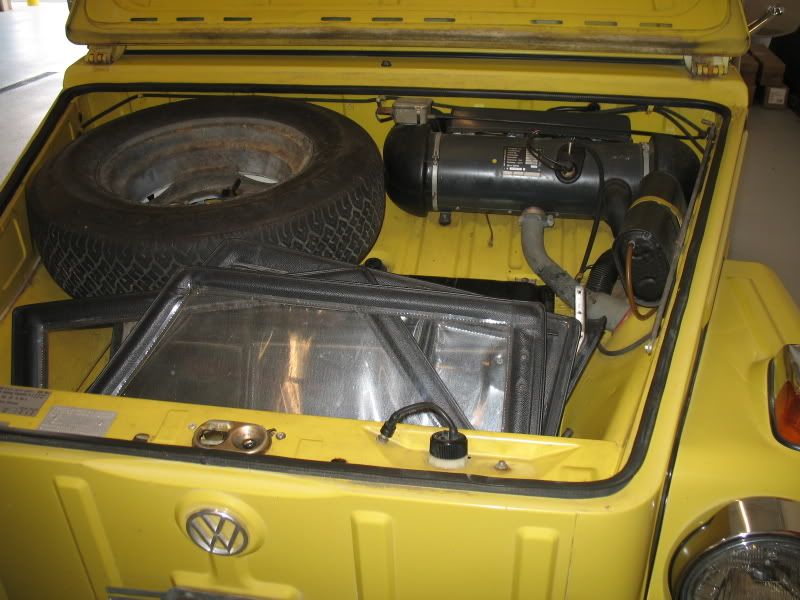 Edited by mysticrider92, 09 August 2008 - 11:48 PM.