Prepare to Drool uncontrollably!
BEHOLD! JASPER!!!
CLICK IMAGES TO MAKE LARGER!
[EDIT XANTIUM] Images below reached their bandwidth limit on photobucket, but they are mirrored on our servers here:
http://pictures.xbox...xbox360/jasper/
[/EDIT XANTIUM]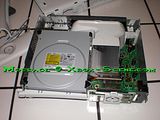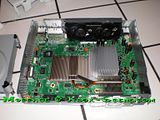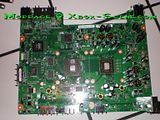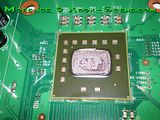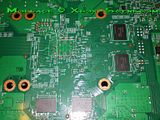 I have more pics coming at a slightly later time.. i put my Vernier Calipers on both chips and right on the dies of the GPU.. but sadly, i'm an idiot and saved them to my cameras internal memory and realized soon after my cord is MIA at the moment.. so now comes the hunt for that.. yay..
While i'm looking for the cord..
the GPU chip itself is 35mm x 35mm
CPU is 28.9mm x 28.9mm
larger die on the GPU is approx 10.82mm x 10.82mm
smaller die is approx 8.19mm x 8.19mm
i say approx because there may be thermal compound interfering with a precise measurement .. so could be smaller actually..
the overall chip sizes are dead accurate though
Thanks for looking..
and i'll get those other requests up shortly here too
~Moddage
Edited by XanTium, 28 November 2008 - 06:04 PM.