Here is the board inside of the Wireless Gaming Receiver, in case any one was curious like I was, and this one was broken as well so it was coming apart one way or another.
It's really not too difficult to get apart, I don't have any pics of the process but all ya need is an Xacto knife and maybe a small flat head screwdriver. If you're pretty careful ya can push the blade into the groove where the halves meet, there's a good bit of room in there but only a few MM is all it needs to go in, and then go down one side of it, then pry it apart with little damage if done carefully.
TOP
BOTTOM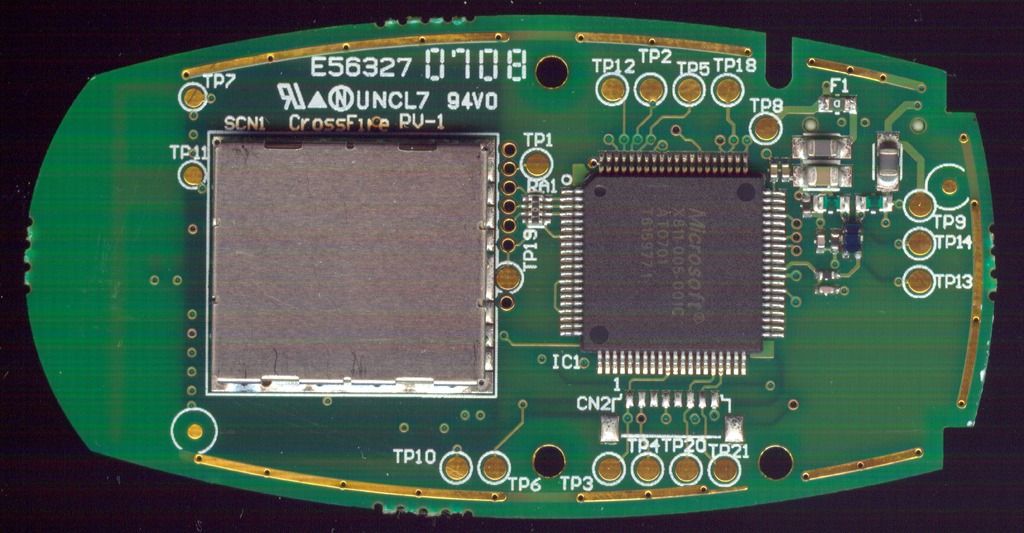 This one was dead, no light on it at all when plugged into any USB port. The cause was F1 was blown, top right corner of the Bottom pic. It's marked with a 'D' and it's a 1/4A (0.25A) 434 series SMT fuse, same thing that's in the Wireless Headsets. Putting a jumper in place is all that really needs to be done if it's open to get that sorted, though if it's still dead after that yer on yer own, until I get one in that shape as well.
The LED (LD1) is the same type that are used in the controllers, 0603 SMT, and can be changed in the same manner.
Thanks to XM202RonFez for sending the Receiver to be used.