Progress Update1
(EDVD Window, DVD Top Cover)
Progress Update2
(EDVD Windows Cleaned, EDVD Cable)
Progress Update3
(EDVD Front Window etch, EDVD Side Flames Cut + HS Temp Testing)
Progress Update4
(EDVD Case Paint, Tray Falmes)
Progress Update5
(EDVD Tray, Console Cage Cuts, Bottom EDVD Window Etch)
Progress Update6
(EDVD Side Done, Drive Cable Done, Console Case Cuts, GID Mobo)
Progress Update7
(EDVD Drive Done w/lots of pix, Heatsinks Painted)
Small Update1
(RFboard Wired with Inversion and ROL Mimic, HDD Window)
Progress Update8
(ROL Mimic and Inversion Finished, Memory card port done & Final HDD Window)
Progress Update9
(Face Text, Fan Grill, HDD Done, Controller Done, Bottom & Top Etch)
Small Update 2
(Console Pix)
Resurrection
(Redesign with internal DVD Drive)
so now that jasper is out (finally after a 2 month delay) i have decided to start work on my new 360 (my xenon is getting old and i want hdmi) and i wanted to get a wip started before i was half done with it.
I have some ideas and some plans not much of them are set is stone (some cool stuff i have done in the past that i want to revisit with a twist, some new funky stuff i wanna try out and some twisted ideas of what others on the scene have done and are doing).
I have already done up 2 custom heatsinks that have been thoroughly tested on a jasper and will keep temps under 120F on 5v while idle (the gpu is still the hot side), right now they are still in the "Testing" faze, by the time im done they will be nice, shinny and hopefully glow in the dark or at least uv reactive.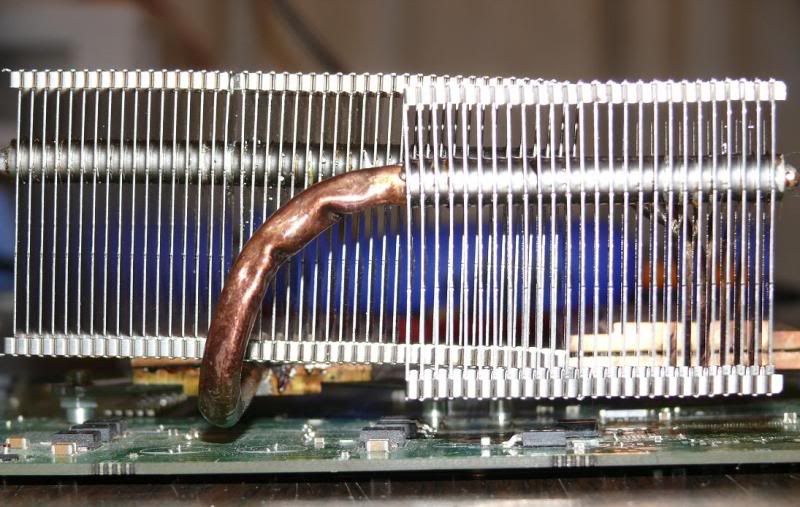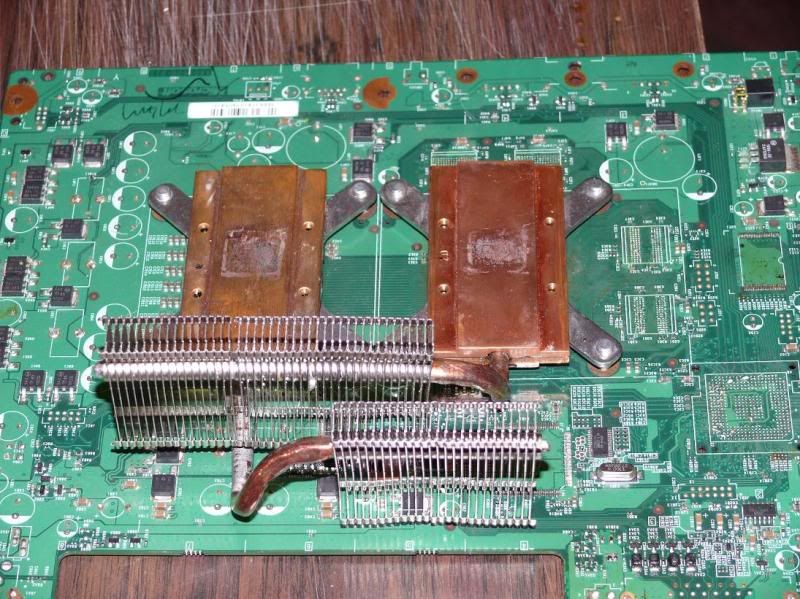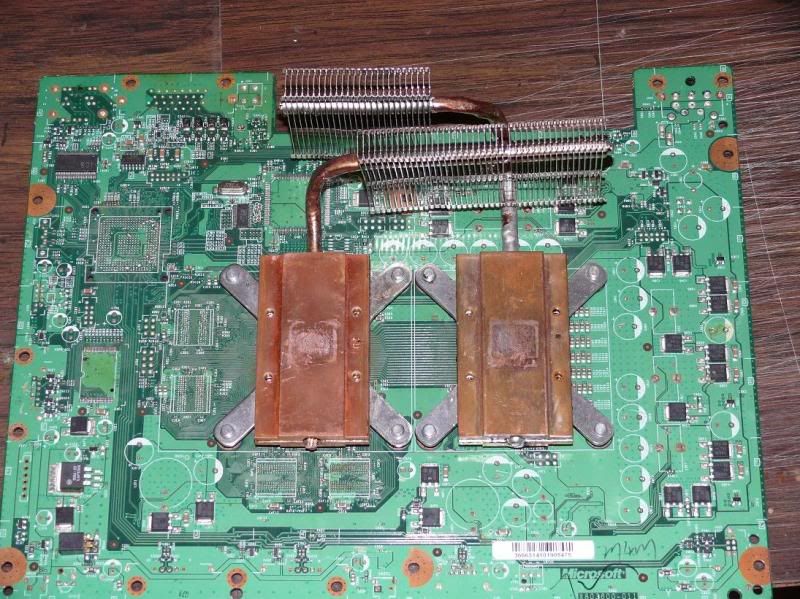 i have also done some work on the external dvd drive but my cameras battery died before i could get pix of it, i will post them tomorrow if i have time.
altho i have already ordered most of the parts i need and have started working on stuff for the console i still haven't brought myself to buy a jasper yet (i used a friends to test) so there probably wont be any work done on the board/case, etc. until after chrismass.
please feal free to post questions, comments and criticism.
im expecting to be done by mid march and im hoping this wont turn in to another 5052 wip...lol.
Edit: Grouping 2nd post (not an update)
i was wanting to get some video of the dvd drive ejecting (to show you it works great in the hddvd case) but my camcorder isent being recognized by my pc so i got some pix of it.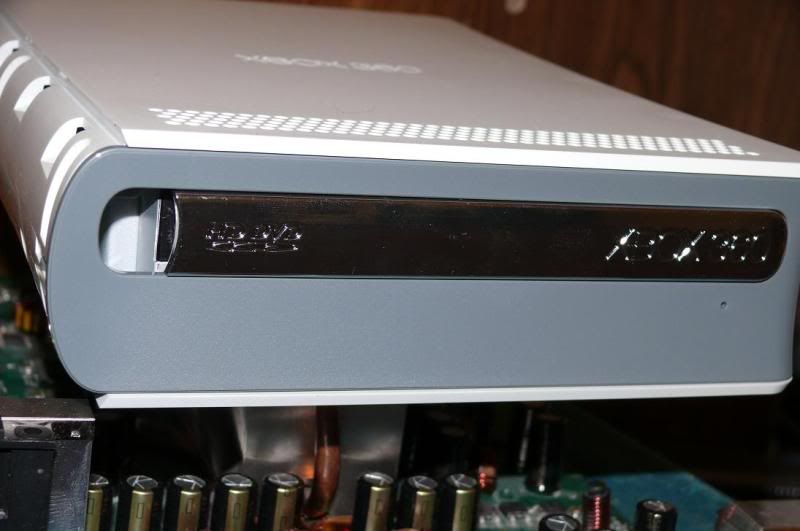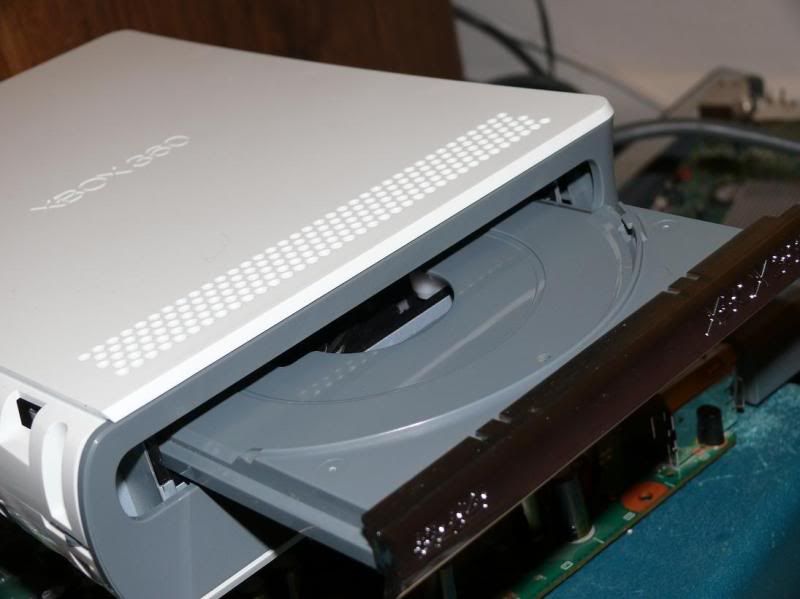 I will probably get the dvd drive window (and case dual window cut) done up this weekend, next post should be Sunday.
Edited by Grim187, 21 April 2011 - 02:40 AM.