Easy Free Form Rapid Fire Mod for CG Controller
This mod was designed to work with wireless CG controllers. I am not sure about it working with the matrix board since it does not incorporate a NPN transistor. I have not tested it on "MATRIX", so feel free to try it. I am positive that it works on the CG boards, just follow the diagram.
I do not take full credit for this, i made the diagram easy to read and modified it slightly. The basic design was from someone else.
On the TLC 555 Timer, it is facing with the legs down in the diagram. If you look closely the you will see the little circle or notch in the top off the timer, so position your chip that way when soldering and making the connections.
Good Luck, but you really shouldn't need it because it is pretty simple.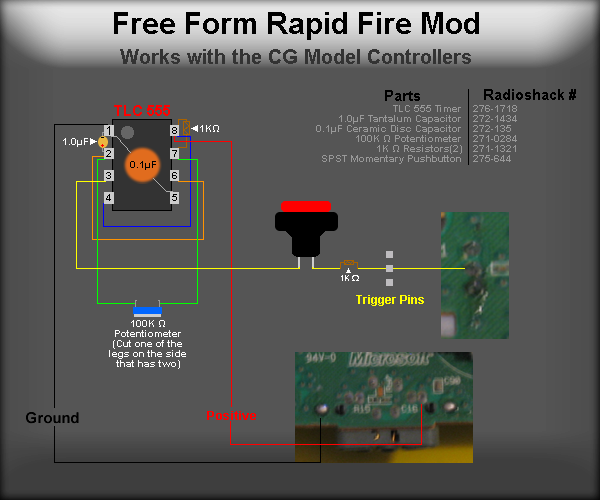 Edited by RDC, 03 April 2009 - 02:04 AM.